Karakterizacija i motivacija likova u romanima Džozefa Konrada
Characterization and motivation of characters in the novels of Joseph Conrad; Характеризация и мотивация персонажей в романах Джозефа Конрада
Author
Tučev, Nataša R.
Mentor
Paunović, Zoran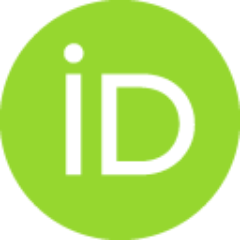 Abstract
U ovom radu istraţuje se Konradov specifiĉan pristup karakterizaciji i motivaciji knjiţevnih likova, pri ĉemu se uzimaju u obzir osobenosti knjiţevnoistorijskog perioda i društvenih i kulturnih prilika u kojima nastaje njegovo delo. U romanima Dţozefa Konrada, kao ranog modernistiĉkog pisca ili vesnika modernizma, prepoznaju se brojne karakteristike ovog knjiţevnog pravca, tako da se i za njegovu koncepciju fiktivnih likova moţe reći da korespondira sa pogledom na svet i opštim umetniĉkim stavovima modernista. Modernistiĉke preokupacije kao što su usredsreĊenost na fenomene svesti, manifestacije nesvesne psihe i pitanje subjektivne percepcije stvarnosti uslovile su pristup karakterizaciji koji se po gotovo svim komponentama razlikuje od tradicionalnog realistiĉkog metoda u oblikovanju knjiţevnog lika. Kompleksnost individualne psihe koju Konrad i drugi modernisti teţe da prikaţu u svojim delima reflektuje kompleksnost opšte duhovne klime i drastiĉnih promena u naĉinu ţivota na poĉetku
...
dvadesetog veka. Modernistiĉki subjektivizam, kao znaĉajno obeleţje Konradove proze, odraţava se i na autorove ĉuvene formalne inovacije – kao što su prikazivanje radnje kroz višestruke subjektivne perspektive, ili odstupanje od linearne naracije u korist unutrašnjeg doţivljaja vremena. Konrad stavlja navedene tehnike u sluţbu karakterizacije, koristeći ih da produbi psihološka istraţivanja u svom delu...
This dissertation explores Conrad's specific approach to the characterization and motivation of literary characters, while also taking into account the period of literary history and social and cultural circumstances in which his novels were created. Given that Joseph Conrad is considered an early Modernist writer, or a forerunner of Modernism, his work includes numerous characteristics of this literary movement. Therefore his concept of fictional characters may also be regarded as corresponding to the Modernist worldview and artistic creed. Modernist preoccupations, such as focusing on the phenomena of consciousness, manifestations of the unconscious and subjective perception of reality, resulted in a fresh approach to characterization, almost entirely different from the traditional Realist method in shaping literary characters. The complexity of the individual psyche, which Conrad and other Modernists aim to present in their work, stems from the complexity of the general intellectual
...
and emotional atmosphere and drastic changes in lifestyle at the beginning of the twentieth century. Modernist subjectivism, as an important feature of Conrad's writings, is also reflected in his renowned formal innovations – such as introducing multiple subjective perspectives in storytelling, or replacing chronological narration with an inner experience of temporality. These techniques are applied to characterization, deepening the psychological investigations undertaken in Conrad's novels...
Faculty:
Универзитет у Београду, Филолошки факултет
Date:
30-12-2016
Keywords:
Dţozef Konrad / Joseph Conrad / karakterizacija / motivacija / knjiţevni lik / roman / poetika / modernizam / subjektivizam / koncepcija jastva / narativne tehnike / characterization / motivation / literary character / novel / poetics / Modernism / subjectivism / conception of the self / narrative techniques