Relacije različitih vrsta plesova i ritmičke gimnastike
Relations between different types of dances and rhythmic gymnastics
Doktorand
Jovančević, Vojin
Mentor
Mandarić, Sanja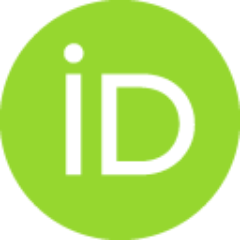 Članovi komisije
Moskovljević, Lidija
Obradović, Jelena

Sažetak
Veliki broj različitih umetničkih sportova kao što su ples, ritmička gimnastika, sinhrono plivanje, umetničko klizanje, predstavljaju sa kineziološke strane najkreativnije sportske disciplina, a sa druge strane veliki problem prilikom ujednačavanja kriterijuma za takmičarske pravilnike. Problem ovog istraţivanja koje je obuhvatilo: plesačice sportskog plesa (20), plesačice narodnog plesa (20), balerine (20) i ritmičke gimnastičarke (20), u ukupnom broju od 80 ispitanica, proistekao je iz dileme koliko različiti plesovi, kao prvenstveno umetničke aktivnosti, imaju sportsko-kineziološke karakteristike, kao što su neke kondicione sposobnosti iz prostora fitnes statusa. Koliko su, i u kakvim relacijama, te sposobnosti sa muzikalnošću i ritmom, kao i mentalno-motoričkim potencijalom. Isto tako vaţno pitanje je i da li različite vrste plesa i ritmička gimnastika imaju zajedničke regulativne mehanizme koji su zaduţeni za kontrolu motoričkog odgovora, i da li različite kretne strukture uz razl
...
ičitu muziku formiraju posebne obrasce mentalno-motoričkog ponašanja, kao što su ritam i koordinacija. Problem je predstavljao i genetski potencijal nekih mentalnih sposobnosti, ritma, koordinacije i muzikalnosti i koliko je on izraţen i značajan u različitim vrstama plesa i ritmičkoj gimnastici. Neke morfološke karakteristike, kao što su telesna teţina i potkoţno masno tkivo, i uopšte konstitucija, odnosno telesna kompozicija, svakako imaju uticaja na izvoĎenje kretnih struktura u različitim vrstama plesa i ritmičkoj gimnastici, kao i na funkcionalnu sposobnost i ukupan fitnes status. Ovde je vaţno pitanje da li su ti uticaji jednako značajni u različitim plesovima i ritmičkoj gimnastici. Najzad, značajan problem u ovom istraţivanju je i u pretpostavci koliko su neke komponente muzikalnosti i fitnes statusa uslovljene specifičnim veţbanjem različitih kretnji uz muziku. Predmet istraţivanja je funkcionalna analiza različitih vrsta plesa (sportski ples, narodni ples i balet) i njihova relacija sa ritmičkom gimnastikom. Cilj istraţivanja je bio da se utvrdi relacija fitnes statusa, muzikalnosti, ritma i mentalno-motoričkog potencijala, različitih vrsta plesova i ritmičke gimnastike...
A vast number of different artistic sports such as dance, rhythmic gymnastics, synchronised swimming and figure skating are kinesiologically speaking the most creative sports disciplines but on the other hand, they pose a great problem when standardizing the criteria for competition rulebooks. The subject matter of this research comprising: dancesport female dancers (20), folk dance female dancers (20), balerinas (20) and rhythmic female gymnasts (20), 80 female respondents in total, arose from the dilemma regarding the extent to which different dances, as primarily artistic activities, have sporting and kinesiological features such as some fitness abilities in the area of fitness status as well as regarding the level and nature of relations between these abilities with musicality and tempo and between musicality and mental and motor potential. It is equally important to find out whether different types of dance and rhythmic gymnastics have common regulatory mechanisms which govern the
...
control of motor response and whether different movement structures to different music form specific patterns of mental and motor behaviours such as rhythm and coordination. The subject matter also included the genetic potential of some mental abilities, rhythm, coordination and musicality and how prominent and significant it was for different types of dance and rhythmic gymnastics. Some morphological characteristics such as body weight and subcutaneous adipose tissue and body composition in general most certainly have influence on the performance of movement structures in different types of dance and rhythmic gymnastics as well as on the functional ability and the overall fitness status. The key question here is whether those influences are equally significant for different dances and rhythmic gymnastics. Finally, a significant topic of this research is also the assumption of the extent to which some components of musicality and fitness status depend on specific exercise of different movements to the music...
Fakultet:
Универзитет у Београду, Факултет спорта и физичког васпитања
Datum odbrane:
29-09-2016
Ključne reči:
ples / dance / ballet / rhythmic gymnastics / functional analysis / balet / ritmička gimnastika / funkcionalna analiza