Efekti različitih grupnih fitnes programa kod učenica sedmih razreda osnovne škole
Effects of group fitness programmes on the seventh grade primary school students
Author
Sibinović, Aleksandra T.
Mentor
Mandarić, Sanja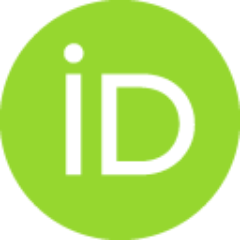 Committee members
Stojiljković, Stanimir
Đorđić, Višnja

Abstract
Osnovni cilj istraživanja je bio da se utvrde efekti grupnih fitnes programa na morfološke karakteristike, funkcionalne i motoričke sposobnosti učenica sedmih razreda osnovne škole. Fitnes označava u užem smislu dobro razvijene fizičke sposobnosti koje čoveku obezbeđuju optimalnu prilagođenost u uslovima savremenog života, a u širem smislu fizičku pripremu, čitav pokret rekreativnog vežbanja u cilju popravljanja fizičkih sposobnosti, u funkciji zdravlja, boljeg raspoloženja, estetike i dr. Grupni fitnes programi su programi koji se odnose na programe vežbanja uz muziku, nastalih sedamdesetih godina prošloga veka, poznatijih kao AEROBIK, odnosno programi vežbanja koji su različiti po sadržaju, biomehaničkim parametrima, nameni, upotrebi sprava i rekvizita. Istraživanje je primenjeno na uzorku 100 učenica, sedmih razreda osnovne škole "Vožd Karađorđe" i "Josif Kostić" iz Leskovca, prosečne starosti 13,5 godina, koje su bile podeljene u tri eksperimentalne grupe (N=75) i jednu kontrolnu g
...
rupu (N=25). Efekti grupnih fitnes programa praćeni su u prostoru morfoloških karakteristika (osam varijabli), telesnog sastava (dve varijable), u prostoru funkcionalnih sposobnosti (jedna varijabla) i u prostoru motoričkih sposobnosti (11 varijabli). Eksperimentalni faktor predstavljala je posebno programirana nastava "high-low" aerobik po kome je radila eksperimentalna (E1) grupa, "step" aerobik po kome je radila eksperimentalna (E2) grupa i "aqua" aerobik po kome je radila eksperimentalna (E3) grupa, koja je trajala osam nedelja i realizovala se u okviru redovne nastave fizičkog vaspitanja. Kontrolna grupa pohađala je program propisan po Nastavnom planu i programu za sedmi razred, Ministarstva prosvete, nauke i tehnološkog razvoja Republike Srbije. Rezultati istraživanja su pokazali da su grupni fitnes programi "high-low", "step" i "aqua" aerobika, uticali na poboljšanje morfoloških karakteristika, funkcionalnih i motoričkih sposobnosti učenica, u odnosu na učenice iz kontrolne grupe...
The main aim of the research was to assess the effects of group fitness programmes on morphological characteristics, functional and motoric abilities of the seventh grade primary school (female) students. Generally speaking, fitness refers to well developed physical abilities that ensures our optimum adaptation to the conditions of modern life, but it also means physical preparation, a great number of recreational exercises in order to improve physical abilities, to ensure health care, better mood, aesthetics etc. Group fitness programs are programs that are related to the programs of exercises followed by music, first originated in the seventies, known as AEOBICS or exercise programs that are different in content, bio-mechanic parameters, purpose, use of devices and equipment. The research was applied on the sample of 100 seventh grade (female) students from the primary schools "Vožd Karađorđe" and "Josif Kostić" in Leskovac, of average 13,5 years of age, who were devided into three e
...
xperimental groups (N=75) and a control group (N=25). The efects of group fitness programmes were observed in terms of morphological characteristics (eight variables), body composition (two variables), in terms of functional abilities (one variable) and in terms of motor abilities (eleven variables). The experimental factor was a specially programmed "high-low" aerobics that was practised by the experimental (E1) group, "step" aerobics practised by the experimental (E2) group and "aqua" aerobics practised by the experimental (E3) group for eight weeks, during regular PE classes. The control group followed the school Curriculum for the seventh grade of primary school, issued by The Ministry of Education, Science and Technological Development of the Republic of Serbia. In the experimental program of "high-low" aerobics practiced by the first experimental group, the better results were noticed, in terms of the subcutaneous adipose tissue decrease in all five skin-folds, the reduce of fat percentage with the increase of the muscle mass percentage in the body composition, the improvement of the explosive strength of the lower extremities, flexibility, general coordination, coordination in rhythm and maximum - oxygen consumption VO2 max...
Faculty:
Универзитет у Београду, Факултет спорта и физичког васпитања
Date:
11-04-2016
Keywords:
fizičko vaspitanje / physical education / morphological characteristics / body composition / functional abilities / motor abilities / group fitness programmes / morfološke karakteristike / telesni sastav / funkcionalne sposobnosti / motoričke sposobnosti / grupni fitnes programi