Analiza uticaja socio-demografskih karakteristika i stavova na praksu ginekologa i farmaceuta u vezi sa metodama planiranja porodice u Srbiji
Analysis of the impact of sociodemographic characteristics and attitudes on practice of gynaecologists and pharmacists regarding family planning methods in Serbia
Author
Milosavljević, Jelena M.
Mentor
Krajnović, Dušanka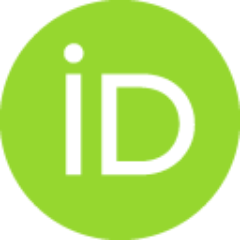 Committee members
Mitrović-Jovanović, Ana
Tasić, Ljiljana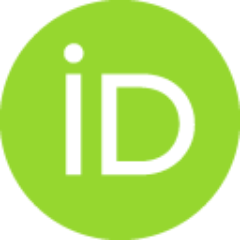 Bogavac-Stanojević, Nataša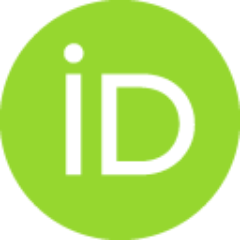 Rašević, Mirjana

Abstract
Uvod i ciljevi. Stopa abortusa u Srbiji je duplo veća od stope fertiliteta i među najvišim je u Evropi. Glavni faktor koji tome doprinosi je mala upotreba moderne kontracepcije. Ciljevi disertacije su bili da se istraže stavovi i praksa ginekologa u vezi sa metodama planiranja porodice, kao i da se ispita uticaj socio-demografskih karakteristika i stavova na primenu ovih metoda. Takođe, da se istraže znanje, stavovi i praksa farmaceuta u vezi sa hitnom kontracepcijom i da se ispita veza između socio-demografskih karakteristika, znanja i stavova sa praksom. Metode istraživanja. Sprovedene su dve studije preseka sa ginekolozima i farmaceutima javnih apoteka. Podaci su analizirani chi-kvadrat testom, univarijantnom i multiplom logističkom regresijom. Rezultati i diskusija. Polovina ispitanih ginekologa je izjavila da ima moralne/etičke zamerke na metode kontracepcije, kao i da ih ne bi ponudili pacijentkinji. Ginekolozi sa zamerkama na kontracepciju imali su manje šanse da imaju zamerke n
...
a abortus (OR: 0,422). Ovakav stav je najizraženiji u Južnoj i Istočnoj Srbiji. Značajno veći broj farmaceuta nego ginekologa (12% vs. 2%, p<0,001) ne bi izdao hitnu kontracepciju ni pod kakvim uslovima. Takođe, veliki broj farmaceuta je izjavio da bi odbili izdavanje ovih proizvoda generalno (15%), kao i u specifičnim situacijama: za buduću upotrebu (72%), kada je prošlo >72 sata od odnosa (78%), kada nije došla krajnja korisnica (70%), kao i zbog godina korisnice (75%). Polovina ispitanika imala je nedovoljno znanje o hitnoj kontracepciji i upravo ta grupa je imala veće šanse da odbije njeno izdavanje generalno (OR: 1,862) i u određenim situacijama (nije krajnja korisnica (OR: 1,412) ili >72 sata od odnosa (OR: 1,445)). Farmaceuti sa više godina radnog iskustva imali veće šanse da odbiju izdavanje korisnici mlađoj od 16 godina (OR: 1,023). Zaključak. Naše istraživanje proizvelo je značajne rezultate koji se mogu primeniti za buduća istraživanja i unapređenje zdravstvene politike i prakse.
Introduction and aims. Abortion rate in Serbia is duble fertility rate and amog the highest in Europe. A major factor contributing to this is the low prevalence of use of modern contraception. The aims of dissertation were to investigate attitudes and practice of gynaecologists related to family planning methods, and to examine the influence of sociodemogrphic characteristics and attitudes on use of these methods. Also, to investigate knowledge, attitudes and practice of pharmacists regarding emergency contraception and to examine the influence of socio-demogrphic characteristics, knowledge and attitudes on their practice. Methods. Two cross-sectional studies, with ginaecologists and community pharmacists, were conducted. Data were analysed by chi-square test, univariate and multiple logistic regression. Results and discussion. Half of the surveyed gynaecologists had moral/ethical objections to certain contraceptive methods, and would not offer them to patients. Those who objected to c
...
ontraceptives were less likely to object to abortions (OR: 0,422). This attitude was more prevalent in Southern and Eastern Serbia. Significantly more pharmacists than gynaecologists (12% vs. 2%, p<0.001) would not provide emergency contraception to anybody under any circumstance. Also, pharmacists in large number denied these products provision overall (15%) and in particular circumstances; when it was for future use (72%), >72 h after intercourse (78%), for non-intended user (70%) and because of patient age (75%). Half of the surveyed pharmacists had poor knowledge of emergency contraception and that group was more likely to decline the provision overall (OR: 1.862) and in particular circumstances (non-intended user (OR: 1.412) or >72 h after intercourse (OR: 1.445)). Pharmacists with more work experience were more likely to deny emergency contraception requests to user younger than 16 (OR: 1.023).Conclusion. Our study produced important results that can be used to inform future research and to improve health policy and practice.
Faculty:
Универзитет у Београду, Фармацеутски факултет
Date:
28-10-2016
Keywords:
metode planiranja porodice / family planning methods / contraception / emergency contraception / abortion / gynaecologists / pharmacists / socio-demographic characteristics / knowledge / attitudes / practice / kontracepcija / hitna kontracepcija / abortusi / ginekolozi / farmaceuti / socio-demografske karakteristike / znanje / stavovi / praksa