Validacija modela kreditnog rizika
Validation of credit risk models
Author
Vujnović, Miloš
Mentor
Bogojević Arsić, Vesna
Committee members
Vujošević, Mirko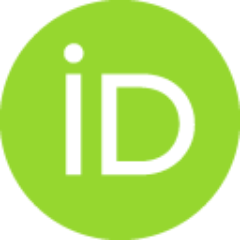 Petrović, Bratislav
Radojičić, Zoran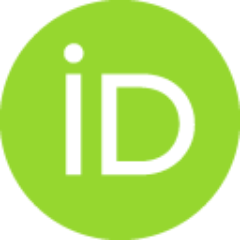 Živković, Boško

Abstract
U savremenom bankarstvu evidentira se sve šira primena modela merenja kreditnog rizika zasnovanih na rangiranju prema utvrđenom kreditnom kvalitetu. Sa tim se nameće i potreba među korisnicima da se razume ekonomska vrednost i opravdanost primene modela i da se isti integrišu u tradicionalne prakse kreditiranja na profitabilan način, što može da bude zahtevno. Osnovni cilj istraživanja je da se razvije empirijski prikladan savremen metodološki okvir procesa validacije modela kreditnog rizika, kao bazičnog segmenta sistema upravljanja kreditnim rizikom za primenu u bankaskoj industriji, a kroz jednostavne, ali moćne, kvantitativne modele izgrađene na realnim podacima iz raspoložive baze podataka. Usled razvoja finansijskog tržišta u našoj zemlji, a imajući u vidu činjenicu da bankarsko poslovanje na tržištima u razvoju kao što je naše, predpostavlja preuzimanje visokih rizika, a primarno kreditnog, adekvatna procena izloženosti istom se mora smatrati empirijskom potrebom finansijskih in
...
stitucija. Kroz disertaciju je utvrđeno da je i u uslovima ograničene baze podataka, što je često razlog za odustajanje od razvoja bilo kakvog kvantitativnog modela obračuna kreditnog rizika, moguće kreirati model i izvršiti validaciju istog kroz primenu statistički zasnovanih testova. Pokazano je da se rezultati istog u pogledu parametara rizika mogu da imaju široku primenu u procesu upravljanja kreditnim rizikom u finansijskim institucijama. Ovo je posebno bitno u kontekstu značajnijih regulatornih zahteva u pogledu tretmana rizika u bankarskom poslovanju i podsticaja za primenu kvantitativnih modela. Disertacija u tom kontekstu može da bude koristan izvor, kako onima koji se ovom problematikom bave na naučnoj osnovi, tako i onima koji su u finansijskim institucijama zaduženi za uspostavljanje i validaciju modela merenja i upravljanja kreditnim rizikom. Ključne reči: kreditni rizik, verovatnoća neizvršenja, rejting klasa, validacija rejting modela, kalibracija rejting modela, očekivani gubitak
In the modern banking, a broader application of the models for measurement of credit risk based on the ranking in accordance to the credit quality is recorded. With this arises a need among customers to understand the economic value and justifiability of the model application and that the same are integrated into traditional lending practices in a profitable manner, which can be challenging. The main objective of the research is to develop a empiricly suitable modern methodological framework for process of credit risk models validation, as the basic segment of credit risk management systems for use in banking industry, through simple but powerful quantitative models built on real data from available database. Due to the development of financial market in our country and bearing in mind the fact that banking business in developing markets such as ours assumes undertaking high risks, especially credit risk, proper valuation of exposure to the same must be considered as the empirical need
...
of finansial institutions. Through the dissertation it was found that even in conditions of limited database, which is often the reason for the abandonment of the development of any quantitative calculation model of credit risk, it is possible to create a model and perform validation of the same through the use of statistically designed tests. It is shown that results in terms of risk parameters may have broad application in the process of credit risk management in financial institutions. This is particularly important in the context of significant regulatory requirements of the supervisory institutions regarding the treatment of risk in the banking business and the incentives for the application of quantitative models. Dissertation, in this context, can be a useful resource to those who deal with these issues in a scientific context, and those who are in the financial institutions responsible for the establishment and validation of models for measuring and managing credit risk.
Faculty:
Универзитет у Београду, Факултет организационих наука
Date:
08-09-2016
Keywords:
kreditni rizik / Credit risk / Probability of default / Rating class / Scoring model validation / Rating calibration / Expected loss / verovatnoća neizvršenja / rejting klasa / validacija rejting modela / kalibracija rejting modela / očekivani gubitak