Ispitivanje uticaja odabranih fitogenih stimulatora rasta na proizvodne rezultate i kvalitet mesa brojlera
Investigation of selected phytogenic growth stimulators on production results and quality of broiler meat
Author
Šević, Kristina B.
Mentor
Marković, Radmila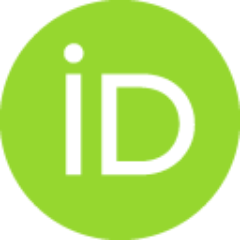 Committee members
Baltić, Milan Ž.
Radovanović, Anita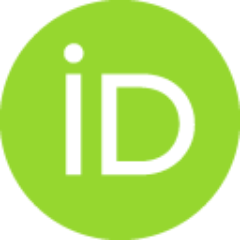 Mišić, Dušan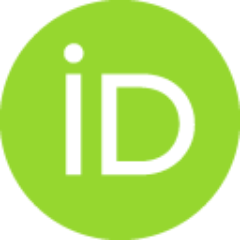 Milić, Dragan

Abstract
Osnovni cilj istraživanja ove doktorske disertacije je bio da se ispita uticaj ishrane brojlera obrocima sa dodatim različitim fitogenim aditivima na zdravstveno stanje, proizvodne rezultate (tjelesna masa, prirast, konzumacija i konverzija hrane), parametre prinosa (randman i procenat mesa u trupu) i kvaliteta mesa brojlera (hemijski sastav i senzorne anlize), mikrobiološke i morfološke karakteristike pojedinih segmenata crijeva, kao i opravdanost korištenja fitogenih aditiva u ishrani brojlera. Ogled je izveden na ukupno 240 brojlera provenijencije Cobb 500, podijeljenih u 4 grupe po 60 jedinki. Hranjeni su standardnim smješama po preporuci proizvođača, s tim što su se grupe jedino razlikovale u tome što su ogledne grupe u smješi za ishranu imale dodate različite komercijalne fitogene aditive (O-I grupa dvokomponentni fitogeni aditiv- timol i cinamaldehid u količini od 100 g/t, O-II grupa četverokomponentni fitogeni aditiv-esencijalna ulja kima, nane, karanfilića i anisa u količini o
...
d 150 g/t i O-III grupa jednokomponentni fitogeni aditiv-timol u količini od 750 g/t) i kontrolna grupa bez dodataka fitogenog aditiva. Smješe za ishranu su bile izbalansirane i u potpunosti zadovoljavale potrebe brojlera u svim fazama tova. Za vrijeme trajanja ogleda su praćeni proizvodni parametri (tjelesna masa, prirast, konzumacija i konverzija hrane) i zdravstveno stanje. Kontrolna mjerenja tjelesne mase i konzumacije hrane vršena su na kraju svake faze tova. Na kraju tova brojleri su izmjereni, izračunata je potrošena količina hrane, a na klaonici je izvršena primarna obrada, hlađenje, mjerenje mase ohlađenih trupova, rasijecanje, mjerenje mase osnovnih dijelova trupa (bataka sa krabatakom i grudi) i uzimanje uzoraka mesa za hemijske analize (hemijski sastav mesa) i senzorne analize i uzoraka crijeva za mikrobiološke i histološke analize. Korištenjem fitogenih aditiva su postignuti bolji proizvodni rezultati oglednih grupa u odnosu na kontrolnu grupu. Tjelesne mase brojlera oglednih grupa su bile veće od kontrolne grupe u svim fazama tova. U periodu tova do 10. dana, utvrđeno je da je prosječna tjelesna masa brojlera kontrolne grupe statistički značajno manja od brojlera O-I i O-III grupe. U periodu tova do 20. i 42. dana, utvrđene su statitički značajne razlike između posmatranih oglednih grupa u odnosu na kontrolnu grupu. U svim fazama tova, kao i za cijeli period tova ogledne grupe su imale veći prosječni prirast od kontrolne grupe. Na kraju tova najveći prirast je imala O-III grupa, a statistički značajne razlike su utvrđene između posmatranih oglednih grupa u odnosu na kontrolnu grupu. Ukupna konzumacija hrane za cijeli period tova je bila najveća kod kontrolne grupe, a najmanja kod O-I grupe...
The aim of this doctoral thesis was to investigate the influence of broiler diet with addition of different phytogenic additives on the health status, production results (body weight, weight gain, consumption and feed conversion), parameters yields (yields and percentage of meat in the carcass), quality of broiler meat (chemical composition and sensory analysis), microbiological and morphological characteristics of individual segments of the intestine, as well as the explanation for the use of phytogenic additives in broilers diet. The experiment was conducted on a total of 240 broilers Cobb 500, divided into four groups of 60 individuals. They were fed by standard mixtures recommended by the manufacturer, taking into account that the groups differed only in the fact that the experimental group was fed with mixture with different commercial phytogenic additives (O-I group of two-component phytogenic additive- thymol and cinnamaldehyde in the amount of 100 g / t, O-II group four-compone
...
nt phytogenic additive-essential oils of caraway, mint, clove and anise in the amount of 150 g / t and O-II group of one phytogenic additive-thymol in the amount of 750 g / t) and the control group without phytogenic additives. Mixtures were balanced to completely satisfied the diet needs of broilers at all stages of fattening. Production parameters were monitored during the experiment (body weight, weight gain, consumption and feed conversion) as well as a health condition. Control measurements of body weight and feed consumption were carried out at the end of each stage of fattening. At the end of the fattening broilers were measured, the amount of feed consumed was calculated, and primary processing was carried out in the slaughter- cooling, measuring the mass of chilled carcasses, cutting, measuring the mass of major carcass parts (thighs with drumsticks and breasts) and taking meat samples for chemical analysis (chemical composition of meat) and sensory analysis and intestines' samples for microbiological and histological analysis. Better production results of experimental groups compared to the control group have been achieved by using the phytogenic additive. Body weight of broilers of experimental groups was higher than the control group at all stages of fattening. During the ten days fattening period, the average body weight of the broiler from the control group was significantly lower than broilers from O-I and O-III group. During the 20 and 42 days fattening period, significant differences were determined between the experimental groups compared to the control group...
Faculty:
Универзитет у Београду, Факултет ветеринарске медицине
Date:
23-09-2016
Keywords:
brojleri / broilers / phytogenic additives / production results / quality meat / intestinal microbiology and morphology / fitogeni aditivi / proizvodni rezultati / kvaliteta mesa / mikrobiologija i morfologija crijeva