Izolacija, identifikacija i molekularna karakterizacija uzročnika tuberkuloze goveda u Vojvodini
Isolation, identification and molecular characterization of causative agent of bovine tuberculosis in Vojvodina region
Author
Pušić, Ivan M.
Mentor
Radojičić, Sonja
Committee members
Mišić, Dušan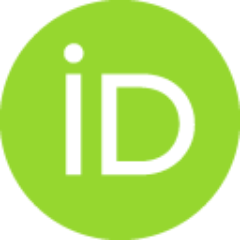 Lalošević, Dušan
Stojanov, Igor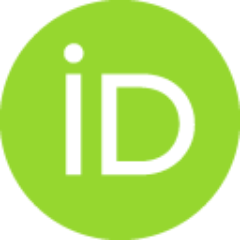 Abstract
Cilј istraživanja bio je da se izvrši izolacija, identifikacija i molekularna karakterizacija, uzročnika tuberkuloze goveda u Vojvodini, kao i ispitivanje osetlјivosti izolovanih sojeva na odabrane antituberkulozne antibiotike koji se koriste za terapiju tuberkuloze lјudi u našoj zemlјi. Pored toga cilj istraživanja bilo je i uporedno ispitivanje osetlјivosti i specifičnosti γ-IFN testa u dijagnostici tuberkuloze sa klasičnim mikrobiološkim metodama izolacije i identifikacije uzročnika. Konačno, na osnovu ispitivanja raširenosti, incidencije i prevalencije oboljenja u zapatima cilj je bila i izrada aktuelne epizootiološke karte raširenosti tuberkuloze goveda u Vojvodini. Za izolaciju bakterija MTB-kompleksa korišćeni su uzorci tkiva (pluća i limfni čvorovi) 49 goveda koja su prilikom izvođenja komparativnog tuberkulinskog ili γ-IFN testa imala pozitivnu reakciju. Kod 40 od ovih grla prilikom patomorfološkog pregleda na liniji klanja, bile su ustanovljene promene koje mogu ukazivati na
...
tuberkulozu. Bakterije MTB-kompleksa uspešno su izolovane iz uzoraka tkiva 19 goveda, dok je nalaz acidorezistentnih bakterija ustanovljen direktnom mikroskopijom u uzorcima limfnih čvorova kod još 3 grla, ali izolacija nije uspela usled kontaminacije. Na osnovu klasičnih bakterioloških metoda, izgleda i rasta kolonija, kao i primenom standardnih biohemijskih testova identifikacije, svi izolati su tipizovani u vrstu M. bovis. Na osetljivost prema izoniazidu, streptomicinu, etambutolu i rifampicinu, antituberkuloticima prve linije koji se u našoj zemlji koriste za lečenje ljudi obolelih od tuberkuloze, standardnom metodom proporcija, ispitano je 5 reprezentativnih izolata. Izolati su bili poreklom od goveda iz pet različitih zapata lociranih u naseljima na teritoriji 5 opština, od kojih su 4 u Južnobačkom i 1 u Sremskom okrugu. Ustanovljena je osetljivost izolata na sve ispitivane antituberkulotike, odnosno ni u jednom slučaju nije utvrđena pojava rezistencije. Metodom PCR spoligotipizacije u cilju molekularne karakterizacije i genotipizacije bakterija M.tuberculosis kompleksa ispitano je 18 izolata mikobakterija kod kojih je proces ekstrakcije DNK bio uspešan. Rezultati molekularne karakterizacije odnosno spoligotipizacije izolovanih mikobakterija pokazuju odsustvo spejsera 1 i niza spejsera od 3 sve do 16, kao i spejsera 28 što je karakteristično za Mycobacterium caprae...
The aim of this research was isolation, genotyping and molecular characterization of the causative agent of cattle tuberculosis in the province of Vojvodina, as well as evaluation of susceptibility for isolated zoonotic MTB-complex bacteria towards a panel of selected anti-tuberculosis drugs used in tuberculosis treatment for humans in our country. Additionally, the goal of the research was to estimate sensitivity of γ-IFN test for tuberculosis diagnosis in cattle compared to standard microbiological methods of the isolation or histopathological identification of lesions. Finally, based on the animal incidence and herd prevalence per year, the objective was to create the actual epizootiological map of disease occurrence in Vojvodina province. For the isolation of MTB-complex bacteria tissue samples (lung and lymph nodes) from 49 test positive cattle on single comparative tuberculin test were used. During the post mortem examination at the abattoir, visible lesions were present in 40 an
...
imals. MTB-complex bacteria were successfully isolated from the pathological material of 19 bovines, while direct microscopic examination of lymph node smears yielded positive result for acid fast bacteria, in additional three animals, but the isolation failed due to contamination or other reasons. Based on the classic bacteriological methods, growth characteristics, colony morphology and biochemical tests all isolates were designated as M. bovis species. PCR-based spoligotyping, was performed on 18 MTB-complex isolates following successful DNA extraction, and a single spoligotype pattern was identified. The results of the molecular characterization, revealed the absence of spacer 1, spacer region 3-16, as well as spacer 28, in all isolates, a characteristic pattern for Mycobacterium caprae. The absence of spacer 28 and spacer region 39-43 suggests that all isolates belong to single cluster. Automated analysis of the binary code of the submitted spoligotype patterns in two largest online databases came out with identifier number SB 0418 and ST 647 respectively, which represents the predominant Mycobacterium caprae cluster in Central-European countries...
Faculty:
University of Belgrade, Faculty of Veterinary Medicine
Date:
30-09-2016
Keywords:
tuberkuloza goveda / bovine tuberculosis / izolacija / MTB-kompleks / spoligotipizacija / antibiotska osetljivost / γ-IFN test / epizootiološka karta / isolation / spoligotyping / M.caprae / antibiotic susceptibility / γ-IFN test / epizootiological map