Identifikacija i molekularna karakterizacija cirkovirusa 2 i parvovirusa kod svinja sa teritorije Republike Srpske, BIH
Identification and molecular characterization circovirus2 and parvovirus in pigs from teritory Republic of Srpska, BIH
Author
Lukač, Bojan M.
Mentor
Nišavić, Jakov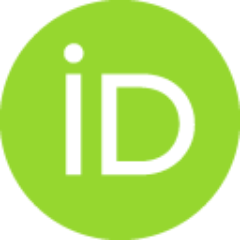 Committee members
Milić, Nenad
Krnjaić, Dejan
Bojkovski, Jovan
Knežević, Aleksandra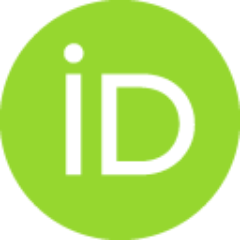 Abstract
Prisustvo svinjskog cirkovirusa 2 i parvovirusa svinja ispitano je u osamdeset zbirnih uzoraka (slezina, limfni čvorovi, pluća) poreklom od nevakcinisanih svinja primenom lančane reakcije polimeraze. Sve životinje su bile iz ekstenzivnog načina gajenja i iz različitih regiona Republike Srpske, BiH. Četiri uzorka limfnih čvorova i dva uzorka slezine su bili pozitivni na prisustvo DNK svinjskog cirkovirusa 2 (7,5%), dok je kod pet uzoraka limfnih čvorova utvrđeno prisustvo DNK parvovirusa svinja (6,25%). U uzorcima poreklom od tri svinje utvrđeno je prisustvo nukleinske kiseline oba prethodno navedena virusa (3,75%). Metodom sekvenciranja određena je nukleotidna sekvenca dela ORF1 regiona genoma svih izolata svinjskog cirkovirusa 2 i dela VP2 gena identifikovanih sojeva parvovirusa svinja. Nukleotidne sekvence virusa PCV2 utvrđene u uzorcima svinja poreklom iz RSBiH uključene u filogenetsku analizu su pokazale visok stepen sličnosti sa nukleotidnim sekvencama soja Mantova izolovanog kod
...
svinja u Italiji, zatim sojeva DE00614 i DE22213 izolovanih kod svinja u Nemačkoj kao i sa sojem Jvnan izolovanog kod svinja u Kini. Istovremeno, virusi PCV2 utvrđeni kod svinja u RSBiH su bili delimično slični sa sojem NIVC SRB virusa PCV2 izolovanim kod svinja u Srbiji. Nukleotidnesekvence svinjskih parvovirusa identifikovanih kod svinja u Republici Srpskoj uključene u filogenetsku analizu su pokazale visok stepen sličnosti sa sojem analognim sekvencama sojeva Challenge izolovanim kod svinja u UK, Kresse izolovanim kod svinja u SADu kao i sa sojevima 77 i LZ izolovanim kod svinja u Kini...
The presence of porcine circovirus 2 and porcine parvovirus was examined in eighty clinical samples of spleen, lymph nodes and lungs originating from nonvaccinated swine by polymerase chain reaction. All animals were reared in extensive livestock farming systems in different geographical districts of Republic of Srpska, Bosnia and Herzegovina. Porcine circovirus 2 DNA was detected in four lymph node and two spleen samples (7.5%), while porcine parvovirus DNA was identified in five lymph node samples (6.25%). The presence of both viruses was detected in three lymph node samples (3.75%). Partial nucleotide sequence of ORF1 gene of porcine circovirus 2 and VP2 gene of porcine parvovirus isolates was determined. The nucleotide sequences of identified PCV2 viruses from RSBIH included in phylogenetic typing are similar and cluster together with strain Mantova isolated from domestic pigs in Italy, strains DE00614 and DE22213 isolated from pigs in Germany as well as with the strain Jvnan isola
...
ted from pigs in China. Also, analyzed PCV2 isolates were partially similar with the strain NIVC SRB isolated from pigs in Serbia. The nucleotide sequences of identified PPV viruses that were included in phylogenetic typing showed a high level of similarity with the strain Challenge isolated from pigs in UK, strain Kresse isolated from pigs in USA and strains 77 and LZ isolated from pigs in China.
Faculty:
Универзитет у Београду, Факултет ветеринарске медицине
Date:
29-06-2016
Keywords:
svinjski cirkovirus 2 / porcine circovirus 2 / parvovirus svinja / nukleotidna sekvenca / Republika Srpska / Bosna i Hercegovina / porcine parvovirus / nucleotide sequence / Republic of Srpska / Bosnia and Herzegovina