Epizootiološki i ekonomski efekti sprovođenja kontinuirane vakcinacije svinja protiv klasične kuge u Republici Srbiji
Epidemiological and economic efects on implementation of continuous vaccination of pigs against classical swine fever in the Republic of Serbia
Author
Plavšić, Budimir R.
Mentor
Ašanin, Ružica
Committee members
Milanović, Slađan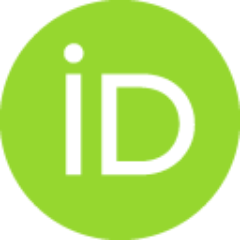 Tešić, Milan
Radojičić, Sonja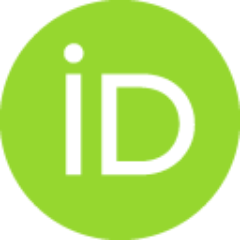 Aleksić, Zoran

Abstract
virusnog porekla, čije pojavljivanje ima izuzetno veliki zdravstveni, socijalni i ekonomski uticaj. U mnogim delovima sveta, veliki napori i sredstva se ulažu u sprečavanje pojavljivanje bolesti i smanjenja ekonomskih troškova izazvanih KKS a sve u cilju njenog potpunog iskorenjivanja. Bolest se pojavljuje u većem broju zemalja Azije, centralne i južne Amerike, delovima Afrike i Evrope. Uspeh u iskorenjivanju postignut je u većem broju država, uključujući Severnu Ameriku, Australaziju i Severnu Evropu, gde se status zemalja slobodnih od KKS održava bez primene vakcinacije. U Zapadnoj Evropi, ostvarena je progresivna eradikacija u toku poslednje dve dekade 20. veka uz zabranu vakcinacije u zemljama članicama EU od 1990. godine. Međutim, periodično je dolazilo do unošenja virusa KKS u populaciju domaćih svinja preko divljih svinja ili uvozom domaćih svinja iz inostranstva. Pojava KKS u zemljama koje ne primenjuju preventivnu vakcinaciju ili su slobodne od bolesti može dovesti do velikih
...
epizootija jer je celokupna populacija domaćih svinja veoma prijemčiva na virus. Zbog toga je kontinuirano vršenje aktivnog i pasivnog nadzora nad KKS od fundamentalnog značaja za sprečavanje pojave i širenja ove zaraze jer doprinosi da se eventualno izbijanje bolesti otkrije na vreme kao i da se brzo uspostave kontrolne mere u cilju sprečavanja daljeg širenja virusa KKS. Za efikasno sprovođenje potpunog iskorenjivanja KKS, pored definisanja principa kontrole KKS, kratkoročnih, srednjoročnih i dugoročnih prioritetnih aktivnosti, obezbeđivanja odgovarajućeg pravnog okvira, dijaloga i podele odgovornosti između najvažnijih institucija, službi i poslovnih subjekata, potrebno je osigurati odgovarajuće finansijske, kadrovske i druge resurse, kao i kontinuiranu edukaciju i jačanje kapaciteta nadležnih službi. U ispitivanjima su opisani epizootiološki i ekonomski aspekti Programa kontrole KKS uz primenu vakcinacije koji se sprovodio od 2006. do 2012. godine, pravni okvir i strateške mere koju državna veterinarska administracija i operativne veterinarske službe sprovode u cilju kontrole i potpunog iskorenjivanja KKS u Srbiji, kao i efekti primene tih mera...
Classical swine fever (Pestis suum clasica, Hog cholera, Schweinepest, CSF) is a highly contagious viral disease of domestic pigs and wild boar, which has huge health, social and economic impact worldwide. In many parts of the world, significant efforts and resources were employed in order to prevent outbreaks and reduce losses and costs, with overall objective to eradicate it. Outbreaks of CSF are notified in many contries in Asia, central and southern part of Americas, some areas in Africa and Europe. Some countries has experienced success in eradication, namely in North America, Australasia and North Europe, and in keeping the country's status as free of CSF without vaccination. In Western Europe, progressive eradication without vacciantion is achieved in last two decades of 20th century, with total ban of vaccination declared from 1990. However, some perodical epizodes of introduction of CSF virus from wild boar to domestic pig population, or by import of live pigs, were reported.
...
Emerging cases of CSF, particularly in countries where vaccination is not in place or in countires declared the status as free from the disease, can cause large epizootics, since the naive pig population is very susceptible to the virus. Therefore, the continuous active and pasive surveillance is of utmost importance for prevention of spreading the diseases which will improve capacities for timely detection of possible outbreaks and effective implementation of relevant control measures to prevent further spreading of disease. For effective imlementetion of total elimination of CSF, beside clear definition of main control principles, short-term, and long-term priority activities, adequate legal framework, and effective dialogue for sharing responsibilities among main interested parites, it is necessary to ensure financial, human and other resources, as well as continuous education and capacity building of competent authorities. In this investigation, economical and epidemiological aspects of CSF eradication program with vaccination policy implemented from 2006 to 2012, were described, with the current legal base and strategic actvities carried out by the state veterinary administration and field veterinary services with the aim to control and totaly eradicate CSF in Serbia, with effects of implementation such measures...
Faculty:
Универзитет у Београду, Факултет ветеринарске медицине
Date:
29-07-2016
Keywords:
klasična kuga svinja / classical swine fever / ekonomika zdravstvene zaštite životinja / vakcinacija / epizootiološki nadzor / iskorenjivanje / animal health economics / vaccination / epidemiological surveillance / eradication