Molekularno-genetska karakterizacija Prototheca zopfii kao uzročnika mastitisa krava u Srbiji
Molecular genetic characterization of Prototheca zopfii as causative agent of mastitis in cows in Serbia
Author
Đukić, Božidar M.
Mentor
Vakanjac, Slobodanka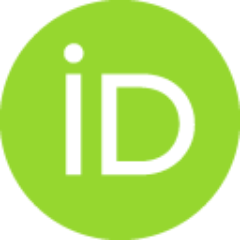 Committee members
Stevanović, Jevrosima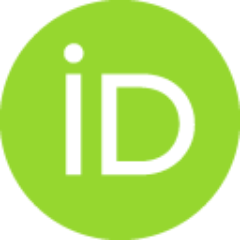 Katić, Vera
Pavlović, Vojislav
Boboš, Stanko

Abstract
Jednoćelijske alge Prototheca sp. su mikroorganizmi značajni za veterinarsku i humanu medicinu jer više vrsta navedenog roda ima patogeni potencijal i, koliko je danas poznato, to su jedine alge koje izazivaju infekcije životinja i ljudi. Mastitis goveda izazvan prototekama je najčešći oblik prototekoze među životinjama javlja se u vidu hroničnog subkliničkog ili umerenog kliničkog mastitisa. Prototekalni mastitis goveda u najvećem broju slučajeva izaziva vrsta P. zopfii i to genotip 2, a znatno ređe vrsta P. blaschkeae. Na teritoriji Srbije zabeleženi su slučajevi mastitisa rezistentnih na antibiotski tretman u kojima je kao uzročnik potvrđena alga P. zopfii, ali su dosadašnja istraživanja bila ograničenog obima i nisu obuhvatila molekularnogenetičku karakterizaciju uzročnika, tako da nije poznato koji je genotip P. zopfii bio u pitanju. Zbog toga je bilo opravdano da se u ovoj tezi ispita prevalencija mastitisa izazvanih sa P. zopfii na nekim ispitivanim farmam Srbiji i izvrši moleku
...
larnogenetička karakterizacija P. zopfii izolovanih u slučajevima kliničkog i subkliničkog mastitisa. Od ukupno 494 uzorka mleka krava obolelih od mastitisa izazvanim algom iz roda Prototheca, prototeka je izolovana iz 39 uzoraka, od toga 32 uzorka su iz mleka krava koje su obolele od subkliničkih mastitisa i 7 uzoraka je iz mleka krava sa znacima kliničkog mastitisa. 4. Ukupno izolovanih algi iz roda Prototheca bilo je 39, od toga Prototheca zopfii genotip 2 identifikovana je u 37 (94,8%) izolata i samo dva izolata su potvrđena kao (5,2%) Prototheca zopfii genotip 1. Ukupno 25 (64,11%) izolata P. zopfii je bilo osetljivo na nistatin, 16 (41,03%) izolata na streptomicin, 9 (23,07%) na kanamicin i 6 (15,38%) na gentamicin, na osnovu čega se nistatin i aminoglikozidni preparati mogu preporučiti u terapiji prototekalnog mastitisa u Republici Srbiji.
Onecelled algae Prototheca sp. are Microorganisms important for veterinary and human medicine, because more than one species of said genus has pathogenic potential and how much is known today, these are the only algae that cause infections in animals and humans. Mastitis in cattle caused by Prototheca sp. a is the most common form of protothecosis among animals and it occurs in the form of chronic subclinical or moderate clinical mastitis. Protothecal bovine mastitis in most cases causes type P. zopfii, genotype 2, and much rarer type P. blaschkeae. In Serbia, there were cases of mastitis resistant to an antibiotic that has been caused by the algae P. zopfii, but previous studies were limited in scope and are not included molecular genetic characterization of the pathogen, so it is not known which genotype P. zopfii was concerned. Therefore it was justified that in this thesis we examine the prevalence of mastitis caused by P. zopfii tested on some farms in Serbia and to perform molecu
...
lar genetic characterization of P. zopfii isolated in cases of clinical and subclinical mastitis. From a total of 494 samples of milk Prototheca sp. was isolated from 39 samples, of which 32 samples were from the milk of cows that are suffering from subclinical mastitis and 7 samples from the milk of cows with signs of clinical mastitis. Total isolated Prototheca sp. was 39, of which was identified 37 (94.8%) Prototheca zopfii genotype 2 and only two samples (5.2%) Prototheca zopfii genotype 1. A total of 25 (64.11%) of the P. zopfii isolates was sensitive to nystatin, 16 (41.03%) isolates was sensitive to streptomycin, 9 (23.07%) and kanamycin, and 6 (15.38%) was sensitive to gentamicin, based on these findings the aminoglycoside and nystatin preparations can be recommend for the treatment of protothecal mastitis in the Republic of Serbia.
Faculty:
Универзитет у Београду, Факултет ветеринарске медицине
Date:
19-09-2016
Keywords:
Prototheca zopfii / Prototheca zopfii / mastitis / cow / mastitis / krava