Spoljna trgovina u funkciji stabilizacije privrede Meksika
Doktorand
Milosavljević, Valentina D.
Mentor
Todorović, Miloš
Članovi komisije
Bjelić, Predrag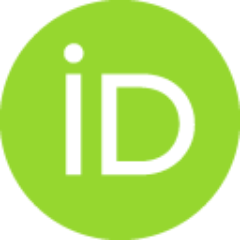 Marković, Ivan

Sažetak
Few countries have such turbulent economic history in recent decades as it is Mexico. In the eighties of the twentieth century the country was the world's largest debtor, had problems with inflation, the exchange rate, a lost decade for development, the nineties was hit by a currency crisis, and since 2008 it suffers from the global economic crisis. However, just in this tumultuous period of ups and downs, Mexico has achieved remarkable results in terms of modernization of the economy and become the fifteenth world economy. Although geographically far apart and different in size and population, Serbia and Mexico have many similarities in terms of the problems that have been solved during the economic history. Serbia as a part of Yugoslavia also was heavily indebted, and in 1993 suffered a hyperinflation and convenient currency crisis, while the current global economic crisis could not be bypassed. The nineties of the twentieth century were a lost decade for economic development of Serb
...
ia, as well as the eighties of the twentieth century were for Mexico. However, problem solving methods were substantially different, but the biggest differences are related to the attitude towards foreign trade as a major factor of the economic recovery. Completely changed the concept of reliance on natural resources in the concept of relying on foreign trade cooperation is changing so theoretically, as well as pragmatic economic policies that are currently being studied on the example of Mexico. In that sense, this disertation would have to offer to Serbian economic science some solutions for the improvement of foreign trade as a lever of stable development, with the warning that the experience of Mexico liberalization of foreign trade has a significant positive impact on increasing exports, but does not always imply a positive correlation with economic growth and the development of the economy as a whole.
Fakultet:
Univerzitet u Nišu, Ekonomski fakultet
Datum odbrane:
12-09-2016
Ključne reči:
svetski dužnik / world borrower / izgubljena decenija / valutna kriza / modernizacija privrede / spoljna trgovina / strane direktne investicije / prirodni resursi / spoljnotrgovinska saradnja / izvoz / ekonomski rast / lost decade / a currency crisis / modernization of the economy / foreign trade / foreign direct investment / natural resources / foreign trade cooperation / exports / economic growth