Tržišna pozicija i efikasnost naftnih kompanija u uslovima oligopola
Докторанд
Veselinović, Milan D.
Ментор
Radukić, Snežana
Чланови комисије
Mimović, Predrag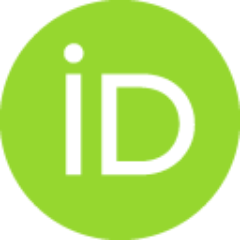 Zdravković, Dušan

Сажетак
Oil industry is strategically important part of the energy system of each country. Therefore, each country must define a vision for development of oil industry. This is especially important because the interest for oil and oil products has become an immanent part of the economic and political relations in the world. During the time, the oil is becoming more valuable in the world and oil companies are aware of that, so there are seeking to maximize their profits by integrations between themselves on certain markets. The market conditions and competitiveness between companies in practice are determined by concetration on the observed market. Concetration of particular relevant market expresses via numerous of indicators of concetration and in this doctoral dissertation special attention is paid to measuring the concetration of supply. Therefore we point out that every market has a certain amount of competition between market participants, through competitive relations permeates and their
...
market power. Today, the Serbian economy is on the way to the European Union. Towards this end, it seeks to strengthen its economy in order to better integrate into the global mainstream. Low standard of living, combined with the negative effects of the global economic crisis affecting further decline in economic growth dynamics. Given that the domestic market of oil and oil products since 2011 consists of several oil companies, it would be desirable that their business policies in the future contribute to economic growth. On the other hand, economic growth impacts on increase revenue of oil companies. Therefore, there is a need to investigate this correlation which is the subject of this dissertation. In this dissertation, special attention was given to the possibility of increasing the quality of competitive relations and the supply of oil companies in the domestic market. Based on quantitative and analytical approach, the results indicate the potential improvement of price/quality ratio on the market of oil and oil derivatives in the Republic of Serbia, and hence improvement the efficiency of performances of oil companies.
Факултет:
Универзитет у Нишу, Економски факултет
Датум одбране:
17-09-2016
Кључне речи:
tržište nafte i naftnih derivata / market of oil and oil derivates / konkurencija / tržišno učešće / ekonomska efikasnost / naftne kompanije / Republika Srbija / competition / market share / economic efficiency / oil companies / the Republic of Serbia