Razvoj sveobuhvatne metode evaluacije upotrebljivosti web zasnovanih geografskih informacionih sistema za specijalne namene
Author
Đorđević, Nebojša D.
Mentor
Rančić, Dejan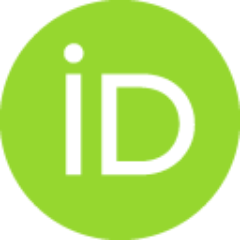 Committee members
Stoimenov, Leonid
Stojanović, Dragan
Spalević, Petar

Abstract
Today, many various kinds of GIS applications are in everyday use. GIS is defined as a set of tools used to collect, store, retrieve, transform and display spatial data from the real world. Today, Web browser is used as a general multi-purpose client application and it provides "well-known" user environment because people are used to use Internet so they know how to work with a web browser. The users of Web-based geographic information systems (Web GIS) are mostly casual end users who have only a very low computer literacy and limited knowledge of GIS technologies. This is why Web-based GIS applications should be designed very carefully and with a strong focus on their usability. Usability is one relevant factor of the quality of Web applications. Recently, it has been receiving great attention, being recognized as a fundamental property for the success of Web applications. Determining the degree of usability is a process in which systems are evaluated in order to determine
...
success product using methods available to the evaluator. One of the current goals of the Web engineering research is defining methods for ensuring usability. Usability as a quality characteristics is defined by many authors and several ISO standards. Many various methods of usability evaluation have been developed. These studies are certainly important as that would further deepen our understanding on factors that contributes towards the usability of Web GIS applications. One important success factor is, therefore, the need to warranty the levels of quality of the Web GIS as software products. High-quality software products are essential to provide value, and avoid potential negative consequences, for the stakeholders. Assessing the quality in use will allow Web GIS application owners to estimate how usable a Web GIS application might be and the user's satisfaction. User characteristics are also important determinants of usability. The term 'context' includes the characteristics of the users and the work goals they are seeking to achieve, as well as the technical, physical and organizational environments in which they work. Therefore, this PhD thesis describes a practical method for identifying contextual aspects of usability in software systems, and for helping ensure that usability evaluations reflect the context of use and give data with acceptable validity. Attempts to objectively evaluate usability of information systems are old. In order to evaluate the quality of developed systems, a set of quality characteristics and criteria are required as a basis to describe the system quality. During the decades, different literature described various models and attributes of usability. Many usability models have been proposed to allow software usability evaluation. The main purpose of the software product usability model is to specify and assess the level of usability of a product through internal measures of inherent properties of the software, and through external measures of the behavior of the system of which the software is part. Aim of the PhD thesis is to propose a suitable usability model for evaluating the usability of Web-based GIS applications. Researchers have not developed yet any model that precisely describes usability definition and all its attributes that takes into account the varying aspects of usability. It developes a new more comprehensive definition of quality in use, which has usability in use, flexibility in use, satisfaction in use and safety in use as characteristics that can be quantified from the perspectives of different stakeholders, including users, managers and maintainers. Since all of the usability factors do not have the same importance in the overall usability assessment of the WebGIS applications, the proposed factors have been weighted by adopting AHP (Analytic Hierarchy Process) approach. The main goal of this PhD thesis is to propose a comprehensive methodology for usability evaluation and identify the most serious usability problems of special purpose Web-based geographic information system. Usability evaluation can increase software quality and its capability to satisfy users and their needs. The proposed methodology should lead to decreasing time necessary for evaluation of applications and results processing.
Faculty:
Универзитет у Нишу, Електронски факултет
Date:
08-03-2016
Keywords:
Vrednovanje / Evaluation / Web-based GIS / usability / quality of use / HCI / AHP / quality model / quality characteristics / stakeholders / Web zasnovani GIS / upotrebljivost / kvalitet u upotrebi / HCI / AHP / model kvaliteta / karakteristike kvaliteta / zainteresovani