Prilog poboljšanju linearnosti mikrotalasnih pojačavača snage
Doktorand
Atanasković, Aleksandar S.
Mentor
Milovanović, Bratislav D.
Članovi komisije
Maleš-Ilić, Nataša
Marković, Vera
Jokanović, Branka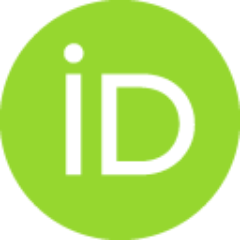 Pronić-Rančić, Olivera

Sažetak
In new generation of wireless communication systems (WCDMA, CDMA-2000, 3G, 3.5G, LTE, 4G, …), where spectrum efficient linear modulation formats are used, the linearity of power amplifier (PA) is a very essential requirement. On the other hand the PA highly consumes power referring to other components in a wireless communication system. Therefore, power amplifier should satisfy high power added efficiency (PAE) and good linearity simultaneously. However, in a design a compromise between PAE and linearity has to be accepted. PAs are usually operated with a back-off in order to fulfill linearity specifications, which in turn results in a lower power efficiency. If PAs operate near to saturation region where they show highly nonlinear characteristics great efficiency is achieved, and amplifier linearization may be performed by using some external circuitry. Different PA linearization methods such as feedback, feedforward, predistortion, etc. have been developed and are commercially availa
...
ble. This thesis considers the linearization of microwave power amplifier by applying the method that uses the second harmonics of the fundamental signals (IM2) and the fourth-order nonlinear signals (IM4) at frequencies that are close to the IM2 signals in order to lower the third and fifth order intermodulation products. After been adjusted in amplitude and phase, IM2 and IM4 signals are delivered to the input and output of the microwave power amplifiers. The linearization signals are mixed with the fundamental signals generating the additional intermodulation products of the third and fifth order that are adjusted in amplitude and phase to reduce the original intermodulation products existing due to the nonlinear amplifier characteristic. This technique can be applied for a wide range of fundamental signals' power going close to 1-dB compression point and on different configurations of microwave power amplifiers - a single stage amplifiers, multi-stage cascade amplifiers, different configuration of two-way, three-way and three-stage Doherty amplifiers, etc. The main achievements of this thesis are: • theoretical development of the linearization method that uses IM2 and IM4 signals in order to improve the IM3 and IM5 products which can be successfully applied in a wide range of fundamental signals' power going close to 1-dB compression point; • use of the linearization signal at the second harmonic frequency of fundamental signals in order to minimize the influence of the linearization signals on fundamental signals • implementation and verification of the proposed linearization method on a number of different types of microwave power amplifiers, primarily on various types of Doherty amplifiers; • modification of Doherty amplifying structure in order to ensure the ability to exploit peaking amplifiers as generators of signals for linearization; • experimental verification of the proposed linearization method, which is, based on the author's best knowledge, for the first time applied on fabricated two-way Doherty amplifier for different types of digitally modulated signals.
Fakultet:
Univerzitet u Nišu, Elektronski fakultet
Datum odbrane:
27-06-2015
Ključne reči:
linearizacija / linearization / pojačavači snage / Doherty pojačavači / drugi harmonici / nelinearnosti četvrtog reda / intermodulacioni produkti / efikasnost / mikrotalasi / power amplifiers / Doherty amplifiers / second harmonics / fourth-order nonlinear signals / intermodulation / efficiency / microwave