Heterogeno integrisani pasivni induktivni senzori
Heterogenous integrated passive inductive sensors
Author
Kisić, Milica
Mentor
Damnjanović, Mirjana
Committee members
Živanov, Ljiljana
Menićanin, Aleksandar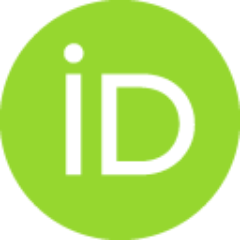 Luković, Miloljub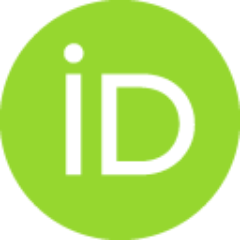 Radić, Jelena
Damnjanović, Mirjana

Abstract
U disertaciji je prikazano teorijsko i praktično istraživanje koje se odnosi na projektovanje, fabrikaciju i karakterizaciju heterogeno integrisanih induktivnih senzora za mjerenje sile, pritiska i pomjeraja. Cilj istraživanja doktorske disertacije je kombinovanje različitih tehnologija izrade i materijala, kako bi se projektovali senzori koji će biti konkurentni aktuelnim rešenjima, i koji bi se mogli koristiti za konkretne primjene. U okviru istraživanja, heterogenom integracijom su kombinovane prednosti tehnologije štampanih ploča (Printed Circuit Board - PCB), fleksibilne tehnologije i tehnologije niskotemperaturne zajedno-pečene keramike (Low Temperature Co-fired Ceramics – LTCC). Razvijena su tri prototipa senzora za mjerenje sile, pritiska i pomjeraja korišćenjem struktura sa induktorom i feritom u njegovoj blizini. Mjerenje realizovanih prototipova senzora vrši se bežično pomoću spregnutog antenskog namotaja. Na osnovu početnih rezultata ispitivanja, senzori su modifikovani u c
...
ilju poboljšanja i optimizovanja performansi. Projektovani senzori omogućavaju bežično mjerenje, jeftini su, kompaktni i jednostavni. Na osnovu teorijske analize, simulacija, eksperimetnalnih mjerenja, ustanovljena je ispravnost rada i primjenljivost realizovanih senzora.
In doctoral thesis theoretical and practical investigation on design, fabrication and characterisation of heterogenous integrated inductive sensors for measuring force, pressure and displacement are shown. The aim of the thesis is to investige the usage of different technologies and materials in order to design sensors which will be competitive to actual solutions and usable for specific aplications. Using heterogenous integraton, advantages of Printed Circuit Board technology (PCB), flexible and Low Temperature Co-fired Ceramics (LTCC) technologies are used. Three sensor prototypes for measuring force, pressure and displacement are developed using inductor and ferrite in its near proximity. Measurements of the realised sensor prototypes are wirelessly done using an external surrounding coil as an antenna. Based on the initial measuring results, sensors are redesigned in order to improve and optimize their performance. Projected sensors are low-cost, compact, simple, and enable wireles
...
s measurement. The proper operation and applicability of realized sensors are confirmed using theoretical analysis, simulation and experimental testing with presented results.
Faculty:
Универзитет у Новом Саду, Факултет техничких наука
Date:
29-12-2016
Projects:
Keywords:
heterogena integracija / heterogenous integration / force sensor / pressure sensor / displacement sensor / wireless measurement / senzor sile / senzor pritiska / senzor pomjeraja / bežično mjerenje