Biološka i molekularna karakterizacija virusa mozaika krastavca (Cucumber mosaic virus) u Srbiji
Biological and molecular characterization of Cucumber mosaic virus in Serbia
Author
Milojević, Katarina N.
Mentor
Krstić, Branka
Committee members
Stanković, Ivana
Bulajić, Aleksandra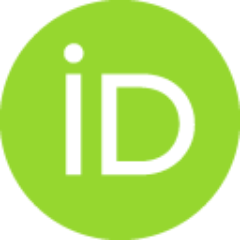 Teodorović, Smiljka
Bagi, Ferenc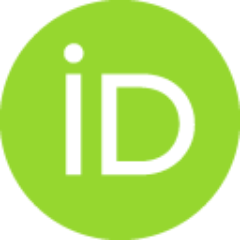 Abstract
Serološkim analizama primenom DAS-ELISA testa, u periodu od 2010. do 2013. godine, prisustvo virusa mozaika krastavca (Cucumber mosaic virus, CMV) utvrđeno je u 29,68% testiranih uzoraka poreklom iz 32 različite vrste, varijeteta ili sorte povrtarskih, industrijskih, ukrasnih i korovskih biljaka sa 74 lokaliteta. U okviru ovih ispitivanja Tulipa sp. i Peperomia tuisana prvi put su otkrivene kao domaćini u našoj zemlji, a Wisteria sinensis i Stenactis annua su otkrivene kao novi domaćini CMV ne samo kod nas, već i u svetu. Analiza genetičke strukture prirodne populacije CMV u Srbiji na osnovu biološke i molekularne karakterizacije obuhvatila je 44 odabrana izolata poreklom sa različitih biljnih vrsta, njihovih varijeteta ili sorti sakupljenih na 30 lokaliteta tokom ovih istraživanja, kao i izolate iz prethodnih istraživanjanja iz perioda 2007-2009. godine. Molekularna karakterizacija na osnovu analize sekvence CP gena obuhvatila je 44 izolata, dok su molekularna proučavanja na osnovu an
...
alize sekvenci 2a, 2b i MP gena obuhvatila 19 izolata, a 1a gena 15 izolata CMV. Tokom ovih istraživanja uspostavljeni su ili unapređeni protokoli za amplifikaciju svih pet genskih regiona izolata CMV poreklom iz naše zemlje. Stepen nukleotidne i aminokiselinske sličnosti, kao i filogenetske analize pokazale su varijabilnost prirodne populacije CMV u Srbiji kod četiri od pet genskih regiona. Najveća varijabilnost utvrđena je analizom dela 1a gena (grupisanje u tri podgrupe, IA, IB i II), delova MP i CP gena kao i celog 2b gena (grupisanje u dve podgrupe, IA i II), dok je analiza dela 2a gena pokazala homogenost populacije CMV i grupisanje svih ispitivanih izolata u IA podgrupu. Na osnovu filogenetskih analiza sekvenci pojedinačnih genskih regiona RNK 1, 2 i 3, kao i sekvenci RNK 3 i RNK 2 segmenta utvrđeno je prisustvo rekombinantnih i pseudorekombinantnih izolata u populaciji ovog virusa u Srbiji i identifikovano šest različitih haplotipova. Najveći broj izolata po svim genskim regionima pripada IA podgrupi (haplotip: IA; IA-IA; IA-IA). Po brojnosti sledi haplotip: II; IA-II; II-II zastupljen sa tri izolata, dok su preostala četiri haplotipa utvrđeni kod pojedinačnih izolata (haplotip: IA; IA-IA; IA-II, haplotip: IB; IA-IA; IA-IA, haplotip: II; IA-IA; II-II i haplotip: IB; IA-II; IA-IA)...
During the period from 2010 to 2013, the serological analysis, using DAS-ELISA, detected the presence of Cucumber mosaic virus (CMV) in 29,68% of tested samples originating from 32 different species, varieties or cultivars of vegetables, industrial crops, ornamentals and weeds collected at 74 localities. Tulipa sp. and Peperomia tuisana are discovered as new host plants of CMV in Serbia, while Wisteria sinensis and Stenactis annua are detected as two new natural host plants worldwide. Analysis of genetic structure of CMV population in Serbia is based on biological and molecular characterization of 44 selected isolates from different host plants collected during this research at 30 localities, or collected in previous investigation during from 2007 to 2009. The molecular characterization based on the sequence analysis of CP gene included 44 isolates, while analysis of 2a, 2b and MP genes included 19 isolates and the analysis of 1a gene included 15 isolates of CMV. During this studies, t
...
he protocols for molecular amplification of all five genomic regions of CMV isolates from Serbia were either established or improved. Nucleotide and amino acid sequence identity, as well as phylogenetic analyses showed variability in four out of five genomic regions of CMV population in Serbia. The highest variability was determined within the partial 1a gene (grouping into three subgroups, IA, IB and II), partial MP and CP genes and the complete 2b gene (grouping into two subgroups IA and II), while sequence analysis of the partial gene 2a showed that CMV population is homogeneous, and all isolates grouped within IA subgroup. Phylogenetic analysis of particular genetic regions of RNA 1, 2 and 3, as well as combined genetic regions of RNA 3 and RNA 2, revealed the presence of recombinats and reassortments within the population of CMV in Serbia and identified the presence of six different haplotypes. Based on the analysis of all genes, the majority of the isolates from Serbia belong to subgroup IA (haplotype: IA; IA-IA; IA-IA), followed by haplotype: II; IA-II; II-II represented by three isolates, while other haplotypes were represented by single isolates (haplotype: IA; IA-IA; IA-II, haplotype: IB; IA-IA; IA-IA, haplotype: II; IA-IA; II-II, and haplotype: IB; IA-II; IA-IA). Based on the analysis of all five genes, neither of the investigated isolates belongs to IB or II subgroup...
Faculty:
Универзитет у Београду, Пољопривредни факултет
Date:
26-09-2016
Projects:
Keywords:
virus mozaika krastavca / Cucumber mosaic virus / population structure / phylogenetic analyses / recombination / reassortment / RFLP analyses / RDP analyses / selection pressure / satRNA / biological characterization / struktura populacije / filogenetske analize / rekombinacije / pseudorekombinacije / RFLP analiza / RDP analiza / selekcioni pritisak / biološka karakterizacija / satRNK