Efekti primene herbicida i folijarnih đubriva na samooplodne linije kukuruza
Effects of herbicides and foliar fertilizer on maize lines
Author
Brankov, Milan Z.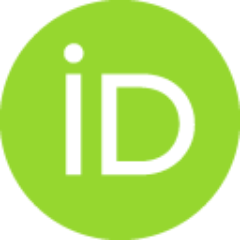 Mentor
Vrbničanin, Sava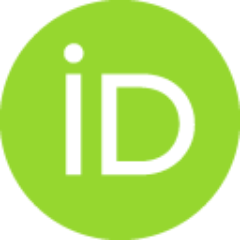 Committee members
Simić, Milena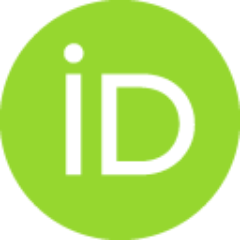 Jovanović-Radovanov, Katarina
Dragičević, Vesna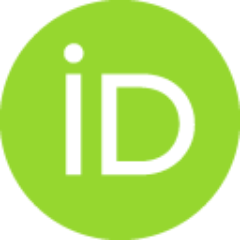 Kresović, Mirjana

Abstract
Reakcija samooplodnih linija kukuruza na primenu triketona (mezotrion i topramezon) i sulfonilurea (rimsulfuron i foramsulfuron) herbicida u preporučenoj i dvostrukoj dozi sa i bez primene folijarnih đubriva je praćena u trogodišnjem poljskom ogledu na lokalitetu Zemun Polja u periodu 2010. – 2012. godina. Paralelno, reakcija najosetljivije linije je ispitivana u kontrolisanim uslovima. Nakon primene herbicida i folijarnog đubriva vizuelno je ocenjena fitotoksičnost i izvršeno je uzorkovanje materijala za ispitivanje morfoloških parametara (površine listova, visine, sveže nadzemne mase biljaka), kao i biohemijskih parametara (sadržaja rastvorljivih proteina, slobodnih tiolnih grupa, rastvorljivih fenola i fitinskog fosfora u listovima linija kukuruza) da bi na kraju vegetacione sezone bio izmeren prinos zrna. Prema dobijenim rezultatima, triketoni i sulfonilurea herbicidi su različito uticali na posmatrane parametre linija kukuruza. Triketoni su u manjem stepenu negativno uticali na sm
...
anjenje posmatranih morfoloških parametara, dok prinos zrna nije umanjen ni pri primeni preporučenih, kao ni dvostrukih doza herbicida. S druge strane, primenjene sulfoniluree su značajno uticale na smanjenje posmatranih parametara linija kukuruza. Linije su prema osetljivosti na sulfonilurea herbicide podeljene u tri grupe: na osetljive, srednje osetljive i tolerantne. Kod najosetljivijih linija ne preporučuje se primena sulfonilurea herbicida, kod srednje osetljivih mogu se bezbedno primeniti preporučene doze sulfonilurea, mada je potreban dodatan oprez, dok se kod tolerantnih linija mogu bezbedno primeniti. U cilju smanjenja herbicidnog stresa kod ispitivanih linija zajedno sa herbicidima primenjena su folijarna đubriva. Pozitivne reakcije ispitivanih linija su zabeležene u tretmanima sa aminokiselinskim đubrivom Activeg. U slučaju merenja morfoloških parametara i prinosa zrna, primenjeno đubrivo je uticalo na povećanje merenih parametara, dok su prilikom ocenjivanja vizuelnog oštećenja nije bilo uvek pravilnosti. Takođe, u kontrolisanim uslovima, najosetljivija linija je uz primenu folijarnog đubriva pokazala veću tolerantnost kada je primenjeno folijarno đubrivo u odnosu na tretman bez đubriva...
Maize inbred lines reaction on herbicides triketons (mesotrione, topramezone) and sulfonylures (rimsulfuron, foramsulfuron) in recommended and double dose with and without foliar fertilizers was examinated in three year on experimental field of Maize Research Institute "Zemun Polje" during 2010.-2012. year. Parallel with that, reaction of the most sensitive line was performed in controled conditions. After herbicides and foliar fertilizers application phytotoxicity was assessed visually and samples for testing morfological parameters (leaf area, height, plant fresh mass) and biochemical parameters (content of soluble proteins, free thiol groups, soluble phenols and phytic phosphorus in maize leaves), and grain yield at the end of vegetation season. According to results, triketons and sulfonylureas influenced differently to observed maize parameters. Triketons had lesser negative impact on morphological parameters reduction, while grain yield was not reduced in recommended or double dos
...
es of mesotrione and topramezone. On the other hand, applied sulfonylurea herbicides significantly influenced decrease in observed maize lines parameters. Lines were divided into three groups according to their sensitivity towars those herbicides: sensitive, medium sensitive and tolerant. In sensitive lines sulfonylurea herbicides application is not recommended, in medium sensitive recommended doses could be safely applied, and in tolerant lines application is allowed. In order to reduce herbicides stress in tested lines together with herbicides foliar fertilizers were applied. Positive reaction were recorded in treatments with amino acid fertilizer Activeg. In case of meashured morphological parameters and grain yield foliar fertilizer influenced the increase in meashured parameters, while only in visual assessement results were not as ecpected. In controlled conditions the most sensitive line showed higher tolerance to herbicide in treatment with foliar fertilizer. Weaker maize response to foliar fertilizer Soluveg Green may be found in subsequent application to Activeg, that is applied together with herbicides...
Faculty:
Универзитет у Београду, Пољопривредни факултет
Date:
02-11-2016
Projects:
Keywords:
samooplodne linije kukuruza / maize inbred lines / herbicidi / folijarna đubriva / herbicides / foliar fertilisers