Ekspresija proteina visoke mobilnosti grupe A (HMGA) i njihovih modulatora u keratinocitnoj intraepidermalnoj neoplaziji i invazivnom planocelularnom karcinomu kože
Expression of high mobility group A (HMGA) proteins and their modulators in keratinocytic intraepidermal neoplasia and invasive squamous cell carcinoma of the skin
Author
Bosić, Martina M.
Mentor
Brašanac, Dimitrije
Committee members
Marković-Lipkovski, Jasmina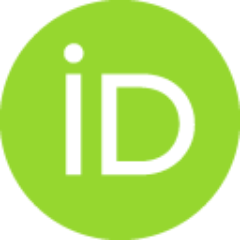 Labudović-Borović, Milica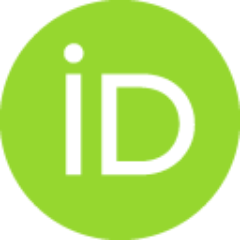 Đuričić, Slavica

Abstract
Uvod: Skvamocelularni karcinom kože (engl Squamous cell carcinoma, SCC) je drugi najĉešći maligni tumor kože. Solarna tj. aktiniĉna keratoza (AK) i in situ SCC, odnosno Bowen-ova bolest (engl. Bowen's disease, BD) predstavljaju intraepidermalnu proliferaciju neoplastiĉnih / displastiĉnih keratinocita. Iako bi AK, BD i SCC mogli predstavljati razliĉite stadijume iste bolesti samo mali broj AK progredira u SCC. Molekularni mehanizmi ove progresije nisu u potpunosti razjašnjeni. Proteini visoke mobilnosti grupe A1a/1b i A2 (High mobility group protein A1a/1b i A2, HMGA1a/1b i HMGA2) i njihovi modulatori protein arginin metiltransferaze (PRMT1 i PRMT6), p300 i p300/CBP udruženi faktor (p300/CBP associated factor, PCAF) imaju ulogu transkripcionih faktora i posttranslacionih modulatora, te bi mogli imati ulogu u kancerogenezi epidermalnih tumora. Ciljevi: Cilj studije bio je da se utvrde razlike u ekspresiji HMGA1a/1b i HMGA2 proteina i njihovih modulatora PRMT1, PRMT6, p300 i PCAF izmeĊu A
...
K, BD i SCC, u in situ lezijama klasifikovanim kao keratinocitna intraepidermalna neoplazija (KIN), kao i u odnosu na prognostiĉke parametre SCC kože (dimenzije, debljina, dubina invazije i gradus tumora). Materijal i metode: Istraživanje je sprovedeno na 90 AK, 50 BD i 167 sluĉajeva SCC kože, meĊu kojima je bilo 57 dobro, 55 srednje i 55 slabo diferentovanih tumora. Ekspresija HMGA1a/1b, HMGA2, PRMT1, PRMT6, p300 i PCAF proteina je ispitivana imunohistohemijski. Analizirani su broj pozitivnih ćelija tj. obim ekspresije (semikvantitativno) i distribucija imunopozitivnosti...
Introduction: Cutaneous squamous cell carcinoma (SCC) is the second most common malignant cutaneous tumour Actinic keratosis (AK) and in situ SCC (also known as Bowen's disease, BD) represent intraepidermal proliferation of neoplastic / dysplastic keratinocytes. Although AK, BD and SCC could represent different stages of the same disease, only small number of AK will progress to SCC. Molecular mechanisms of this progression are not fully understood. High mobility group Aa/1b and A2 proteins (HMGA1a/1b and HMGA2), as well as their modulators protein arginin methyltransferases (PRMT1 and PRMT6), p300 and p300/CBP associated factor (PCAF) act as transcriptional factors and posttranslational modulators. Thus they could play important role in cancerogenesis of epidermal tumors. Aims: The aim of study was to evaluate differences in expression of HMGA1a/1b and HMGA2 proteins and their modulators PRMT1, PRMT6, p300 and PCAF between AK, BD and SCC, in situ lesions classified as keratinocytic in
...
traepidermal neoplasia (KIN), as well as in relation to prognostic parameters of cutaneous SCC (tumor diameter, thickness, level of invasion and its differentiation). Material and methods: In this study, 90 AK, 50 BD i 167 cases of cutaneous SCC, among which 57 well, 55 moderately and 55 poorly differentiated tumors, were included. Expression of HMGA1a/1b, HMGA2, PRMT1, PRMT6, p300 and PCAF proteins was evaluated using immunohistochemical means. Number of positive cells (level of immunopositivity, evaluated in a semiquantitative manner) and distribution of positive cells were examined. Results: HMGA1a/1b expression was often present in SCC compared to AK and BD, as well as in well- and moderately differentiated SCC...
Faculty:
University of Belgrade, School of Medicine
Date:
14-07-2016
Projects:
Keywords:
solarna keratoza / actinic keratosis / planocelularni karcinom kože / proteini visoke mobilnosti grupe A / PRMT / p300 / PCAF / squamous cell carcinoma of the skin / HMGA / PRMT / p300 / PCAF