Significance of nissen fundoplication after radiofrequency ablation for patients with Barrett's esophagus
Značaj kombinovane radiofrekventne ablacije i antirefluksne hirurške procedure u lečenju bolesnika sa Barrett-ovim jednjakom
Author
Skrobić, Ognjan M.
Mentor
Peško, Predrag
Committee members
Uglješić, Milenko
Simić, Aleksandar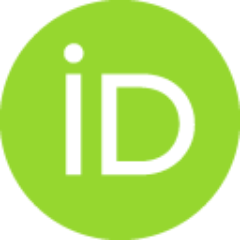 Micev, Marjan
Bonavina, Luigi

Abstract
Barrett's esophagus (BE) is a metaplastic condition where normal squamous epithelium of the esophagus is replaced with columnar epithelium which contains goblet cells. Radiofrequency endoscopic ablation (RFA) of BE is a relatively new procedure, with already proven safety and efficacy profile, in the complete eradication of BE (CR-IM). The aim of this study was to present our data regarding the utilization of RFA in the treatment of metaplastic and dysplastic BE. The basic goal was to evaluate the role of post RFA treatment in the term of BE recurrence prevention. We also evaluated morphologic structure of neosquamous epithelium (NSE) obtained from biopsy samples and processed on electron microscopy. The data indicated that in patients with long segment BE and hiatal hernia>3 cm, post RFA Nissen fundoplication has better protective effect than medical treatment. The morphologic structure of NSE showed presence of dilated intercellular spaces, which were present in higher extent in thos
...
e patients who were treated with medications. To conclude, RFA procedure is safe and effective in the treatment of patients with BE. In selected patients antireflux surgery may be offered as a standard treatment due to its protective nature over NSE.
Barrett-ov jednjak (BJ) predstavlja metaplaziju i nastaje kada se normalni skvamocelularni epitel jednjaka transformiše u cilindrični epitel koji sadrži peharaste ćelije. Radiofrekventna endoskopska ablacija (RFA) je relativno nova procedura čija je bezbednost i efikasnost već dokazana u kompletnoj eradikaciji Barrett-ovog jednjaka. Cilj ove studije bio je da se prikažu naši podaci u lečenju BJ radiofrekventnom ablacijom jednjaka, a osnovi cilj studije bio je da se proceni značaj primenjenog tretmana nakon RFA u smislu prevencije recidiva BJ. Takođe, učinjena je evaluacija morfološke strukture neoskvamoznog epitela na osnovu endoskopskih biopsija koje su obrađene i pregledane elektronskom mikroskopijom. Naši podaci su ukazali da bolesnici koji imaju duži segment BJ i hijatalnu herniju >3 cm imaju manji stepen recidiva ukoliko je laparoskopska Nissen-ova fundoplikacija načinjena nakon RFA u odnosu na one koji su dobijali medikamentoznu terapiju. Analiza morfološke strukture neoskvamozno
...
g epitela ukazala je da u ovom epitelu postoje dilatirani međućelijski prostori , ali da su u manjoj meri izraženi kod bolesnika koji su nakon RFA operisani. U zaključku, RFA je sigurna i efikasna procedura u lečenju bolesnika sa BJ. U određenoj grupi bolesnika antirefluksna hirurgija ima prednost kao standardni tretman nakon uspešne ablacije u cilju prevecije recidiva oboljenja u odnosu na medikamentoznu terapiju.
Faculty:
University of Belgrade, School of Medicine
Date:
24-09-2016
Keywords:
Barrett's esophagus / Barrett-ov jednjak / radiofrequency ablation / Nissen fundoplication / proton pump inhibitors / radiofrekventna ablacija / Nissen-ova fundoplikacija / inhibitori protonske pumpe