Značaj ispitivanja motorne funkcije žučne kesice radionuklidnom i ultrasonografskom metodom u bolesnika sa oboljenjima hepatobilijarnog sistema
Assessment of gallbladder motor function using radionuclid and ultrasonography methods in patients with diseases of hepatobiliary system
Author
Radoman, Irena
Mentor
Stojković, Mirjana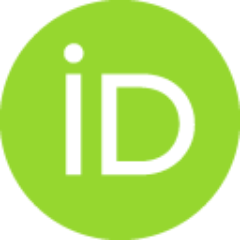 Committee members
Petrović, Milorad
Tomić, Dragan
Kovačević, Nada
Petrović, Nebojša

Abstract
Cilj rada je procena funkcionalne sposobnosti holeciste neinvazivnim metodama, odnosno pomoću ultrazvuka i holecistoscintigrafije kao pomoćne metode. Ukupno je urađeno 133 bolesnika pomoću ultrazvuka a 32 pomoću holecistoscintigrafije. U odnosu na vrednosti u KG, dobijene su značajno snižene vrednosti ejekcione frakcije (EF) i brzine pražnjenja (ER) žučne kese (p<0.05) u odnosu na kontrolnu grupu u grupama bolesnika sa akutnim holecistitsom, hroničnim kalkuloznim i hroničnim akalkuloznim holecistitisom, diskinezijom I helikobakter pilori infekcijom. U grupama bolesnika sa polipima žučne kese I gastroezofagusnim refluksom nisu dobijene značajne razlike (p>0.05) ovih parametara u odnosu na kontrolnu grupu. Takođe je postojala korelacija između rezultata dobijenih primenom ultrazvučne metode i holecistoscintigrafije u grupama bolesnika sa akutnim holecistisom, hroničnim kalkulusnim i hroničnim akalkulusnim holecistitsom i diskinezijama žučne kese. Dobijeni rezultati ukazuju na značajno sm
...
anjenje motiliteta žučne kese u bolesnika sa akutnim holecistisom, hroničnim kalkulusnim i nekalkulusnim holecistisom, diskinezijom i onima sa infekcijom H. Pilori. Blagovremena dijagnostika bi ubrzala njihovo lečenje čime bi se izbegle komplikacije. S obzirom na korelaciju rezultata dobijenih primenom obe metode, sigurno da je bolje ovo ispitivanje raditi primenom UZ kao neradioaktivne metode. Ipak, radi ispitivanja celokupnog ciklusa, ukoliko je potrebna preciznost ili u slučaju nekonkluzivnog nalaza, može se raditi i holescintigrafija.
The aim is assessment of the functional ability of gallbladder with non invasive methods, using ultrasound and cholecystoscintigraphy. Total of 133 patients was investigated with ultrasound and 32 with cholecystoscintigraphy. In comparison to control group, significantly lower values of ejection fraction (EF) and ejection rate (ER) of gallbladder are obtained (p<0.05) in the groups of patients with acute cholecystitis, chronic acalculous and chronic acalculous cholecystitis, dyskinesia and Helicobacter pylori infection. In the groups with polips and gastroesophageal reflux, were not obtained significant differences in comparison to the control group (p>0.05). Also, correlation existed between the results obtained with ultrasound and cholcystoscintigraphy in patients with acute cholecystitis, chronic calculous and chronic acalculous cholecystitis as well as dyskinesias. The results obtained show significantly lower motility of gallbladder in patients with acute cholecystitis, chronic ch
...
olecystitis, noncaculous cholecystitis, dikinesias and Helicobacter pylori infection. Prompt diagnosis will lead to appropriate and early treatment ths avoiding complications. It is suggestible to perform ultrasound assessment of gallbladder motility whenever it is possible. Radionuclide method should be used only in cases when ultrasonographic result is inconclusive.
Faculty:
Универзитет у Београду, Медицински факултет
Date:
22-09-2016
Keywords:
motorna funkcija žučne kese / ultrasonografija / oboljenja hepatobilijarnog sistema