Ispitivanje učestalosti i karakteristika promena na očima kod bolesnika sa plućnom sarkoidozom
Investigation of frequency and clinical features of ocular sarcoidosis in patients with pulmonary sarcoidosis
Author
Radosavljević, Aleksandra P.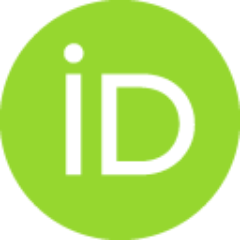 Mentor
Jakšić, Vesna
Committee members
Vučinić-Mihailović, Violeta
Stojković, Milenko
Jovanović, Dragana
Kovačević-Pavićević, Dragana

Abstract
Uvod: Sarkoidoza je idiopatsko, multisistemsko granulomatozno inflamatorno oboljenje nepoznate etiologije koje primarno zahvata pluća i hilarne limfne čvorove, a bilo koji organ može biti zahvaćen uključujući oko i njegova adneksa. Cilj: Analizirati učestalost i kliničke karakteristike sarkoidoze oka u grupi pacijenata sa plućnom sarkoidozom. Metode: Prospektivna studija konsekutivnih pacijenata hospitalizovanih u referentnoj ustanovi za sarkoidozu pluća u Srbiji, u periodu od januara 2012. do decembra 2014. godine. Dijagnoza sarkoidoze pluća je postavljena nakon patohistološke potvrde uzoraka dobijenih bronhoskopijom. Dijagnoza sarkoidoze oka je postavljena prema kriterijumima International Workshop on Ocular Sarcoidosis. Rezultati: Većina pacijenata su bili starije životne dobi (prosečno 51,2 ± 11,2 godina) i ženskog pola (76%). Prosečno trajanje sarkoidoze bilo je 5,5 ± 7,4 godina. Većina pacijenata su imali I i II stadijum sarkoidoze pluća (65% i 31%, respektivno) i akutni početak
...
bolesti praćen hroničnim tokom (51%). Kožne promene u sklopu sarkoidoze imalo je 25 pacijenata (28,4%), dok su periferni limfni čvorovi (5,7%), jetra (4,5%), slezina (2,3%) i srce (4,5%) bili ređe zahvaćeni. Postojanje oftalmoloških manifestacija je utvrđeno kod 32 pacijenta (36.4%) i uključivalo je lezije na koži kapaka (2,3%), orbitalne lezije (2,3%), konjunktivalne lezije (7,9%), prednji uveitis (2,3%), intermedijalni uveitis (1,1%), zadnji uveitis (15.9%), panuveitis (5,7%) i neurooftalmološke manifestacije (9,1%). Komplikacije su činile katarakta (20,4%), glaukom (5,7%), cistoidni edem makule (3,4%), nastanak epiretinalnih membrana (4,5%), atrofija retine (2,2%) i horoidalna neovaskularizacija (1,1%). Binokularna slabovidost uzrokovana sarkoidozom oka utvrđena je kod 1 pacijenta (1,1%), usled postojanja komplikacija zadnjeg uveitisa. Zaključak: Sarkoidoza oka je bila prva po učestalosti ekstrapulmonalna manifestacija sarkoidoze kod pacijenata u Srbiji, sa značajno češćim neurooftalmološkim promenama nego što je to publikovano u drugim evropskim studijama.
Background: Sarcoidosis is idiopathic, multisystem granulomatous inflammatory disease of unknown aetiology which primarily affects lungs and hilar lymph nodes, but any organ may be involved including eye and its' adnexa. Aims: To analyze frequency and clinical characteristics of ocular sarcoidosis in a group of patients with pulmonary sarcoidosis. Methods: A prospective study of consecutive patients hospitalized between January 2012 and December 2014 at the single referral centre for sarcoidosis in Serbia. The diagnosis of pulmonary sarcoidosis was obtained by pathohistological evaluation of tissue specimens after bronchoscopy. Ocular sarcoidosis was diagnosed based on the international criteria of the International Workshop on Ocular Sarcoidosis. Results: The majority of patients were elder adults (average age of 51.2 ± 11.2 years) and females were predominant (76%). Average duration of sarcoidosis was 5.5 ± 7.4 years. The majority of patients had stage I and II pulmonary sarcoidosis
...
(65% and 31%, respectively) and acute onset followed by a chronic course of the disease (51%). Sarcoid skin lesions were confirmed in 25 patients (28.4%), while peripheral lymph nodes (5.7%), liver (4.5%), spleen (2.3%) and heart (4.5%) sarcoid lesions were less common. Ocular sarcoidosis was present in 32 patients (36.4%) and included eyelid skin lesions (2.3%), orbital inflammation (2.3%), conjunctival lesions (7.9%), anterior uveitis (2.3%), intermediate uveitis (1.1%), posterior uveitis (15.9%), panuveitis (5.7%) and neuroophthalmological manifestations (9.1%). Complications included cataract (20.4%), glaucoma (5.7%), cystoid macular edema (3.4%), epiretinal membrane formation (4.5%), macular atrophy (2.3%) and choroidal neovascularization (1.1%). Binocular visual impairment due to ocular sarcoidosis was present in 1 patient (1.1%), due to complications of posterior uveitis. Conclusion: Patients in Serbia demonstrated ocular sarcoidosis as the first most common site of extrapulmonary sarcoid manifestations, with more often neuroophthalmological lesions then in other European population.
Faculty:
Универзитет у Београду, Медицински факултет
Date:
28-09-2016
Keywords:
sarkoidoza oka / ocular sarcoidosis / sarkoidni uveitis / očne komplikacije / klinička studija / sarcoid uveitis / ocular complications / clinical study