Faktori rizika za nastanak alopecije areate i uticaj bolesti na kvalitet života
Risk factors for alopecia areata and its impact on quality of life
Author
Perić, Jelena V.
Mentor
Janković, Slavenka
Committee members
Medenica, Ljiljana
Škiljević, Dušan
Maksimović, Nataša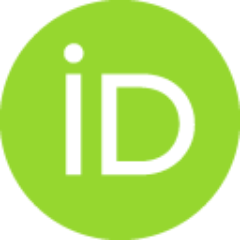 Kocić, Biljana

Abstract
Uvod. Psihosomatski faktori, prvenstveno emocionlni stres, i karakteristike ličnosti, dovode se u vezu sa nastankom alopecije areate (AA). Iako je uloga stresa u nastanku AA bila predmet ispitivanja brojnih studija, u većini dosadašnjih istraživanja nije posvećena dovoljna pažnja uticaju drugih faktora na individualnu predispoziciju za razvoj bolesti u uslovima pojačanog stresa. To se posebno odnosi na socijalnu podršku i obrasce afektivnog vezivanja u bliskim odnosima. Gubitak kose utiče na predstavu pojedinca o sebi i brojne studije ukazuju da pacijenti, kako sa klinički manifestnim, tako i sa klinički neuočljivim gubitkom kose, mogu imati značajno snižen kvalitet života. Iako se AA smatra potpuno benignim stanjem, bolest može snažno da se odrazi na kvalitet života. Za procenu težine AA, merenje kvaliteta života predstavlja relevantniji kriterijum u odnosu na kliničku evaluaciju, jer se subjektivni doživljaj pacijenta u vezi sa uticajem bolesti na različite aspekte života može u znač
...
ajnoj meri razlikovati od procene lekara. Ciljevi. 1) Ispitivanje značaja stresogenih životnih događaja, emocionalnih veza sa bliskim osobama i socijalne podrške u nastanku AA. 2) Procena kvaliteta života obolelih od AA i njegovo poređenje sa kvalitetom života osoba iz opšte populacije i obolelih od drugih kožnih bolesti. 3) Merenje kvaliteta života obolelih od AA unutar podgrupa sa različitom težinom bolesti i njihovo međusobno poređenje. 4) Ispitivanje uticaja komobiditeta na kvalitet života obolelih od AA. 5) Ispitivanje validnosti i pouzdanosti primenjenih upitnika za merenje kvaliteta života. Metod. Istraživanje je sprovedeno na Klinici za dermatovenerologiju, Kliničkog centra Srbije, od aprila 2012. do juna 2013. godine. Uloga faktora rizika u nastanku AA ispitivana je primenom studije slučajeva i kontrola. Studijom je obuhvaćeno 60 uzastopnih, ambulantno i hospitalno lečenih pacijenata sa dijagnozom AA, dok su kontrolnu grupu činile 132 osobe obolele od drugih kožnih bolesti, čiji se nastanak ne dovodi u vezu sa psihosomatskim faktorima. Težina bolesti procenjivana je pomoću SALT skora, a za ispitivanje faktora rizika korišćeni su sledeći upitnici: Pajkelov upitnik stresnih životnih događaja, Upitnik iskustava u bliskim vezama i Multidimenzionalna skala opažene socijalne podrške...
Introduction. Psychosomatic factors such as emotional stress and personality traits have been suggested to play a role in triggering alopecia areata (AA). Although an association between stressful life events and the onset of AA has been investigated in many studies, most of them neglected other factors potentially modulating susceptibility to disease, such as social support and attachment style. Hair loss significantly impacts an individual's self image, and studies indicate that patients with both clinically apparent and clinically imperceptible hair loss may have significantly decreased quality of life (QoL). Although AA is a medically benign condition, it can affect seriously patients' QoL. Thus, to assess the severity of AA, QoL seems to be a more relevant criterion than clinical evaluation such as AA extension, because the perception of patients may differ significantly from those of their health-care providers. Objectives. The aims of this research were: 1) to examine the role o
...
f stressful life events, attachment style and social support in triggering the disease process in AA; 2) to evaluate QoL in AA patients, and to compare the QoL between AA patients and general population, as well as with patients suffering from other skin diseases; 3) to evaluate the QoL in patients with AA according to disease severity; 4) to assess the impact of comorbidity on QoL in AA patients; 5) to test validity and reliability of questionnaires used for QoL assessment. Method. The research was conducted at the Clinic of Dermatovenereology, Clinical Center of Serbia in Belgrade from April 2012 to June 2103. In order to evaluate the role of risk factors in triggering the disease process in AA, the hospital-based, case-control study was designed. The study included 60 consecutive AA patients and 132 comparison subjects affected with other skin conditions commonly believed as having a low psychosomatic component. The severity of hair loss was measured by Severity of Alopecia Tool (SALT) score. The role of risk factors in triggering of AA was assessed using: Paykel's Interview for Recent Life Events, Experiences in Close Relationships – revised (ECR-R) Questionnaire and Multidimensional Scale of Perceived Social Support (MSPSS). To assess the QoL in 60 patients with AA the cross-sectional study was performed...
Faculty:
Универзитет у Београду, Медицински факултет
Date:
21-09-2016
Keywords:
alopecija areata / alopecia areata / kvalitet života / faktori rizika / stres / socijalna podrška / iskustva u bliskim vezama / anksioznost / depresija / quality of life / risk factors / stress / social support / experiences in close relationships / anxiety / depression