Delotvornost dodatnog kineziterapijskog programa za funkcionalno vežbanje ruku na kvalitet života nakon operativnog lečenja osteoartritisa kuka
Effect of additional exercise programme for functional arm kinesiotherapy on the quality of life following operative hip osteoarthritis treatment
Author
Mitrović, Dragica N.
Mentor
Davidović, Mladen
Committee members
Petronić-Marković, Ivana
Vesović-Potić, Vladislava
Erceg, Predrag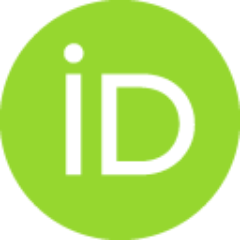 Abstract
Uvod: Osteoartritis kuka najčešće dovodi uz ostale pridružene bolesti do generalno lošeg zdravstvenog statusa osoba gerijatrijske populacije. Krajnji stadijum osteoartritisa kuka se uspešno tretira operativno, totalnom artroplastikom. Nakon totalne artroplastike kuka sledstvena primena rehabilitacionih programa je jedini izbor za obnovu mobilnosti i fizičke funkcionalnosti. Cilj: Da se odredi efektivnost dodatog rehabilitacionog programa za vežbanje ruku i gornjih partija tela na ishode rehabilitacije nakon artroplastike kuka. Metod: Studija je dizajnirana kao prospektivna, paralelna, randomizovana, kontrolna studija, sprovedena na odeljenju ortopedije i rehabilitacije. U istraživanje je bilo uključeno ukupno 70 pacijenata, starijih od 60 godina od ukupno regrutovanih 98 nakon primenjenih kriterijuma isključivanja u postoperativnoj rehabilitaciji nakon ugradnje totalne artroplastike kuka. Učesnici interventne grupe su uzeli učešće u suplementarni program vežbanja ruku i gornjih partija
...
tela uz standardni rehabilitcioni program, dok su učesnici kontrolne grupe imali samo standardni rehabilitacioni program. Primarni ishod rehabilitacije je procenjivan Harisovim upitnikom kojim su se merile promene u fizičkim sposobnostima i u funkcionalnosti afektiranog kuka, a sekundarnim ishodima su merene mišićna snaga preko snage stiska šaka korišćenjem dinamometra kao i kvalitet života korišćenjem opšeg upitnika o zdravlju SF-36. Rezultati: Interventna grupa je pokazala signifikantno poboljšanje u odnosu na kontrolnu grupu u fizičkim sposobnostima merenim Harisovim skorom nakon dve nedelje (prosečna razlika = 4.7 boda) i nakon 12 nedelja (prosečna razlika = 5.85 bodova). Takođe su učesnici interventne grupe pokazali statistički veće poboljšanje nakon 12 nedelja: u boljoj mišićnoj snazi merenoj stiskom obe šake (prosečna razlika dominantne šake =4.16 i druge strane=2.8) i u domenu Fizička uloga SF-36 upitnika (prosečna razlika=6.42 boda). Metodom linearne regresione analize nakon prilagođavanja na sociodemografske i kliničke karakteristike dodatni program vežbanja koji je praktikovala interventna grupa se pokazao kao nezavisni prediktor za bolju fizičku fukcionalnost (Harisov skor) nakon dve (b=4.593; p=0.018) i nakon 12 (b=3.324; p=0.005) nedelja; bolju mišićnu snagu (stisak šaka) nakon 12 nedelja za dominantnu (b=1.258; p=0.007) i za nedominantnu šaku (b=1.176; p=0.001), kao i za bolji kvalitet života povezanog sa zdravljem SF 36 u sledećim domenima: Fizičko fukcionisanje nakon 2 nedelje (b=5.999; p=0.004), Fizička uloga nakon 12 nedelja (b=6.909; p=0.040), Telesni bol nakon 12 nedelja (b=10.677; p=0.002), i Mentalno zdravlje nakon 2 nedelje (b=9.562; p=0.006)...
Introduction: Hip osteoarthritis is a cause of joint pain and disability in elderly people, commonly associated with their poor general health status. The end stage hip osteoarthritis can be successfully treated with total hip arthroplasty. Physical exercise therapy approaches are widely accepted as treatment of choice in order to restore full mobility and physical functions after hip replacement surgery. Objective: To determine whether arm and upper body exercises in addition to the standard rehabilitation programme improve outcomes after hip arthroplasty. Desig: Prospective, parallel, randomized, controlled trial. Setting: Orthopedic and rehabilitation departments. Subjects: 70 patients >60 years of age, who underwent hip replacement, out of 98 eligible candidates after exclusion criteria were implemented. Interventions: The study group took part in the Supplementary arm and upper body exercise programme to be compared with the Standard rehabilitation programme group. Main outcome: T
...
he primary outcome was Harris Hip Score. Secondary outcomes were: Hand grip strength and Medical Outcomes Study 36-Item Short-Form Health Survey. Outcomes were assessed preoperatively, two weeks after surgery and at three months follow-up. Results: In intervention group significant improvements were found in functional ability - Harris Hip Score after 2 weeks (mean difference = 4.7 points) and 12 weeks (mean difference = 5.85 points), and after three months:in muscle strength - Handgrip for both hands (mean difference for dominant hand= 4.16 and for the other hand=2.8) and in Role- Physical dimension SF-36 Health Survey (mean difference=6.42 points). After adjustment the study group is an independent predictor of a significantly greater Harris Hip Score after: two (b=4.593; p=0.018) and 12 (b=3.324; p=0.005) weeks; greater Hand Grip Strength at 12 weeks for: dominant (b=1.258; p=0.007) and non-dominant hand (b=1.176; p=0.001) and better scores on SF-36 dimensions: Physical-Functioning at two weeks(b=5.999; p=0.004), Role-Physical at 12 weeks (b=6.909; p=0.040), Bodily-Pain at 12 weeks (b=10.677; p=0.002), and Mental Health at two weeks (b=9.562; p=0.006)...
Faculty:
University of Belgrade, School of Medicine
Date:
24-09-2016
Keywords:
artroplastika kuka / Hip arthroplasty / rehabilitacija / vežbanje ruku / gerijatrijska populacija / kvalitet života / randomizovana istraživanja / rehabilitation / arm exercises / elderly / quality of life / randomized trial