Analiza kliničkih imunoseroloških osobenosti bolesnika sa krioglobulinemijom: doprinos utvrđivanju fenotipova
Analysis of clinical and immunoserological characteristics of patients with cryoglobulinemia:importance for phenotype definition
Author
Aranđelović, Snežana D.
Mentor
Bonači-Nikolić, Branka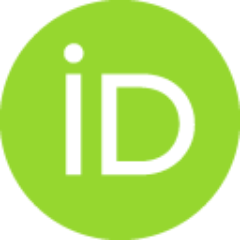 Committee members
Andrejević, Slađana
Rašković, Sanvila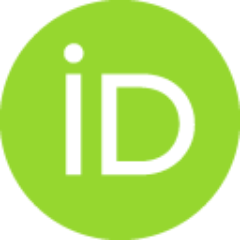 Šefik-Bukilica, Mirjana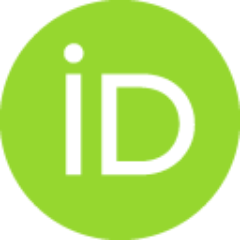 Čolić, Miodrag

Abstract
Uvod: Krioglobulini su serumski imunoglobulini koji precipitiraju na temperaturi nižoj od 370C i ponovo rastvaraju zagrevanjem seruma. Najčešće se povezuju sa prisustvom infekcije, autoimunskih i malignih bolesti ili je uzrok nejasan (esencijalna krioglobulinemija). Krioglobulinemije se klasifikuju u tri tipa na osnovu imunohemijskog sastava krioprecipitata. Tip I sastavljen je od jednog monoklonskog imunoglobulina, dok su tip II i III sastavljeni od imunskih kompleksa, u čijem se sastavu nalazi imunoglobulin sa aktivnošću reumatoidnog faktora (RF), te se zovu mešoviti krioglobulini. Kod tipa II RF je monoklonski, dok je kod tipa III poliklonski. Kod krioglobulinemije tipa II i III (mešovite krioglobulinemije - MC) taloženje imunskih kompleksa u zidu krvnog suda može da dovede do vaskulitisnog procesa uz zahvatanje malih krvnih sudova, kapilara i postkapilarnih venula, a nekada i krvnih sudova srednjeg kalibra, pri čemu histološki nalaz odgovara leukocitoklazijskom vaskulitisu. U klini
...
čkom smislu, vaskulitis se manifestuje artralgijama, malaksalošću kao i lezijama pre svega na koži, bubrezima, perifernom nervnom sistemu, ali i bilo kom drugom organu. Najveći broj do sada objavljenih istraživanja odnosi se na MC u hroničnoj infekciji virusom hepatitisa C (HCV). Podaci u literatuti o esencijalnoj krioglobulinemiji/vaskulitisu su vrlo oskudni, dok se tek u poslednje vreme daje se nešto veći značaj tzv. neinfektivnom krioglobulinemijskom vaskulitisu. Hronična antigenska stimulacija, povećan nivo citokina i faktora stimulacije B limfocita (B lymphocyte stimulator-BLyS), aktivacija sistema komplementa, neki su od pretpostavljenih mehanizama značajnih u patogenezi krioglobulinemijskog vaskulitisa, koja ostaje nepotpuno razjašnjena. Ciljevi istraživanja: ispitati kliničke i imunoserološke karakteristike bolesnika sa krioglobulinemijom u odnosu na prisustvo i težinu kliničke slike vaskulitisa, kao i etiologiju krioglobulinemije; ispitati kvantitativne i kvalitativne karakteristike krioglobulina (tip krioglobulina, prisustvo RF i M komponente u krioprecipitatu); ispitati učestalost esencijalne u odnosu na sekundarne krioglobulinemije, kao i njene kliničke i imuno serološke karakteristike; utvrditi značaj količine i sastava krioglobulina, koncentracije C3 i C4, anti C1q antitela i BLyS u serumu, za procenu aktivnosti, praćenje i prognozu esencijalnog, sekundarnog krioglobulinemijskog vaskulitisa, kao i krioglobulinemije bez manifestacija vaskulitisa...
Introduction: Cryoglobulins (cryoG) are serum immunoglobulins (IG) that precipitate at temperatures lower than 370C and redissolve after rewarming. Their occurrence is most often associated with various infections, autoimmune and malignant disorders, or the cause of it remains obscure (essential cryoglobulinemia (EMC). Three basic types are recognized according to the clonality and type of immunoglobulins. Type I consists of monoclonal IG, generally either IgM or IgG, while in Type II cryoglobulins are a mixture of monoclonal IgM and polyclonal IgG. Type three cryoglobulis are mixture polyclonal IgM and IgG. The IgM component of type II cryoglobulins has rheumatoid factor activity. In Type II cryoglobulina (CG) RF is of monoclonal, whilst in Type III CG of polyclonal variety. Types II and III are referred to as mixed mixed cryoglobulinemias (MC). MC deposits of immune complexes in walls of blood vessels might lead to vasculitis of small (capillaries and post capillary venules) and medi
...
um blood vessels, giving the hystologic picture of leukocytoclastic vasculitis. Clinically, this inflammation is manifested as arthralgias, fatigue, and lesions mainly in skin, kidneys and peripheral nerves, however, any organ system can be involved. Most of the so far reported clinical and laboratory investigations deal with mixed CG in chronic hepatitis C virus (HCV) infection while the data concerning essential CG vasculitis (CV) are scarce. Only recently, so-called noninfectious CV has attracted more attention of the medical community. Chronic antigenic stimulation, increased cytokine and growth factor (BLyS) levels and complement activation may are implicated in the pathogenesis of CV, etiology of which remains largely unknown. Objectives: To investigate clinical and imunoserologic characteristics of patients with CG and their relation to presence and clinical manifestations of vasculitis, as well as to the etiology of CG; explore quantitative and qualitative characteristics of cryoG; to analyze a ratio between ECG and secondary CG in 201 consecutive patients with CG; to see whether clinical manifestations and laboratory data in patients with ECG vasculitis differ from those in secondary CG at its presentation and in relapse; to determine whether quantity and structure of CG and serum concentrations of C3 and C4 complement components, anti-C1q antibody and BLyS, have value in estimation, follow-up and prognosis of secondary essential CV, as well as CG without clinically apparent vasculitis...
Faculty:
Универзитет у Београду, Медицински факултет
Date:
16-09-2016
Keywords:
krioglobulinemija / cryoglobulinemia / krioglobulinemijski vaskulitis / esencijalna krioglobulinemija / sekundarna krioglobulinemija / HCV / cryoglobulinemic vasculitis / essential cryoglobulinemia / secondary cryoglobulinemia / HCV infection