Uticaj terapije gvožđem i eritropoetinom i polimorfizma ACE D/I na suzbijanje anemije kod bolesnika na hroničnoj hemodijalizi
Impact of iron and erythropoietin threatment associated with ACE D/I polymorphism on anemia management in chronic hemodialysis patients.
Author
Hadžibulić, Edvin B.
Mentor
Savin, Marina
Committee members
Stojimirović, Biljana
Ristić, Slobodan
Stanković, Sanja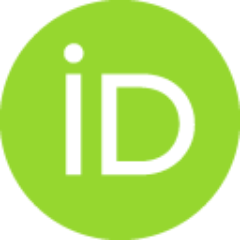 Abstract
Uvod: Anemija je jedna od glavnih komplikacija koja se javlja u hroniĉnoj bolesti bubrega (CKD), terminalnoj bolesti bubrega (ESRD) i na dijalizi i nezavistan je prediktor morbiditeta i mortaliteta kod ovih bolesnika (10,11). Smanjena produkcija endogenog eritropoetina (Epo) i nedostatak gvoţĊa (Fe) dva su neodvojiva razloga usporavanja i prekida diferencijacije i maturacije eritrocita u kostnoj srţi i predstavljaju glavne razloge koji dovode do smanjene eritropoeze u bolesnika na dijalizi. Korekcija statusa feremije redovnom nadoknadom Fe od kljuĉne je vaţnosti u leĉenju anemijskog sindroma kod bolesnika sa CKD, ESRD i na dijalizi. Svakako opravdano, primena preparata Fe je u porastu, zajedno sa primenom rekombinantnog humanog eritropoetina (rHu Epo), (49), a preporuĉen ciljni hemoglobin (HGB) je korigovan sa 130 na 105-110 g/L, na osnovu utvrĊenog bezbedonosnog profila rHu Epo za bolesnike sa CKD (50-52). Aktuelni vodiĉi leĉenja anemije na hemodijalizi (K/DIGO) liberalizuju upotrebu
...
Fe kod bolesnika sa CKD (53). Angiotenzin II direktno povećava proliferaciju eritroidnih progenitora u in vitro uslovima (41,42). Pokazana je veća potreba za koliĉinom rHuEpo kod bolesnika sa ACE genotipom II za postizanje adekvatne korekcije krvne slike, u odnosu na bolesnike sa DD genotipom na hroniĉnoj ambulatornoj peritonealnoj dijalizi (44). Kardiovaskularni status bolesnika na hemodijalizi je pod snaţnim uticajem stepena anemije i medijatora iz sistema renin-angiotenzin, koji se moduliraju pod uticajem polimorfizma konvertaze angiotenzina I (ACE) genotipa. Hipertrofija leve komore (HLK) veoma je ĉesta u CKD (do 40% bolesnika), a prema pojedinim istraţivanjima i do 75% bolesnika na dijalizi razvije HLK (158,173). U literaturi nema podataka o meĊudejstvu modaliteta supstitucije Fe (IV prema peroralnom), ACE genotipa i odgovora na terapiju rHu Epo kod bolesnika na hemodijalizi, što je od kliniĉkog interesa za modulaciju protokola terapije anemije...
Introduction: Anemia is one of the major complications which occurs in chronic kidney disease (CKD), end-stage renal disease (ESRD) and on dialysis and is an independent predictor of morbidity and mortality in these patients (10,11). Decreased production of endogenous erythropoietin (Epo) and iron deficiency (Fe) are the two inseparable reasons of slowdown and disruption of differentiation and maturation of red blood cells in the bone marrow and are the main reasons that lead to reduced erythropoiesis in dialysis patients. Correction of the feremia status with regular compensation of Fe is crucial in treating anemia syndrome in patients with CKD, ESRD and dialysis. Certainly justified, the use of Fe medicines is on the rise, along with the implementation of recombinant human erythropoietin (rHu Epo), (49), and the recommended target HGB is adjusted from 130 to 105-110 g / L, based on the established complex security profile rHu Epo in patients with CKD (50-52). The current guideline of
...
the treatment of anemia in hemodialysis patients (K/DIGO) liberalizes the use of Fe in patients with CKD (53). Angiotensin II directly increases the proliferation of erythroid progenitors in in vitro conditions (41,42). A greater need is expressed for the amount of rHu Epo in patients with ACE genotype II to achieve adequate correction of the blood count, compared to patients with the DD genotype on chronic ambulatory peritoneal dialysis (44). The cardiovascular status of patients on hemodialysis is strongly influenced by the degree of anemia and mediators of the renin-angiotensin system, which can be modulated by the influence of angiotensin converting polymorphism I (ACE) genotype. Left ventricular hypertrophy (LVH) is very common in CKD (up to 40% of patients), and according to some studies up to 75% of patients on dialysis develop LVH (158,173). In the literature there is no data on interacting modalities of Fe substitution (IV towards peroral), ACE genotype and responses to rHu Epo therapy in hemodialysis patients, which is of clinical interest in the protocol modulation of anemia therapy...
Faculty:
Универзитет у Београду, Медицински факултет
Date:
15-07-2016
Keywords:
hemodijaliza / CKD / hemodialysis / hemoglobin / peroral iron / intravenous iron / rHuEpo / polymorphism ACE D/I genotype / hemoglobin / peroralno gvoţĊe / intravensko gvoţĊe / rHu Epo / polimorfizam genotipa ACE D/I