Ispitivanje učestalosti polimorfizama beta-2 adrenergičnih receptora i povezanosti sa terapijskim odgovorom kod osoba sa bronhijalnom astmom
Investigating prevalence of beta-2 adrenergic receptors polymorphisms and correlation with therapeutic response in patients with bronchial asthma
Author
Petrović-Stanojević, Nataša D.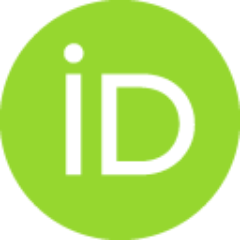 Mentor
Milenković, Branislava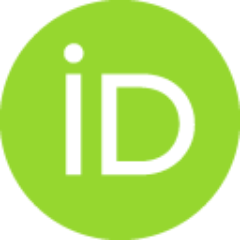 Committee members
Pekmezović, Tatjana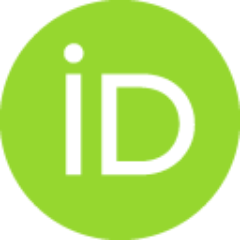 Ilić-Dudvarski, Aleksandra
Radojković, Dragica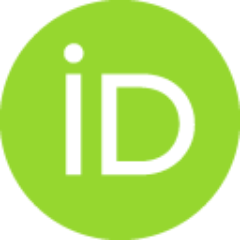 Abstract
Polimorfizmi gena za receptor beta2-adrenergičkih (ADRB2) su klinički relevantni iz nekoliko razloga, uključujući i kao faktor rizika za nastanak astme, stepen njene težine, kao i modulacije efikasnosti terapije beta2-agonista. Cilj ovog istraživanja bio je da se ispita povezanost između ADRB2 polimorfizama gena i astme u srpskoj populaciji, te da se proceni terapijski odgovor u odnosu na ADRB2 genotip. U istraživanju je učestvovalo 171 bolesnika s astmom i 101 zdravih osoba kao kontrolna grupa. Genotipizacija Arg16Gly i Gln27Glu polimorfizama je izvedena direktnim sekvenciranjem prozvoda lančane reakcije polimeraze (PCR). U srpskoj odrasloj populaciji, nosioci 27Gln alela i 27Gln / Gln genotipa su pokazali veći rizik od nastanka astme [(OR) 2.5, 95% interval poverenja (CI) 1,6- 3,8, a OR 3.00, 95% CI 1,7-5,3, odnosno], dok je nađeno da prisustvo 27Glu alela i 27Gln / Glu genotip imaju zaštitni efekat (OR 0.4; 95% CI 0,3-0,6, ili OR, 0.3, 95% CI 0.1-0.7, respektivno). Nadalje, utvrdili
...
smo da prisustvo 27Gln alela u astmatičara mlađih od 50 godina dovodi do boljeg odgovora na terapiju s dugodelujućim beta2-agonistima (LABA) u kombinaciji sa niskim i umerenim dozama inhalacijskih kortikosteroida (ICS), za razliku od starijih gde nosioci 27Glu alela stariji od 50 godina imaju veću verovatnoću da će bolje odgovoriti na LABA + ICS terapiju. U zaključku, identifikovali smo da su u srpskoj odrasloj populaciji 27Gln alel i homozigotna kombinacija 27Gln faktori rizika za nastanak astme, što može biti od kliničkog interesa u prevenciji bolesti...
Polymorphisms of beta2-adrenergic receptor gene (ADRB2) are clinically relevant for several reasons, including as a risk factor for asthma development/severity and prediction for the effectiveness of treatment with beta2-agonists in reducing asthma symptoms. The aim of this study was to examine the association between ADRB2 gene polymorphisms and asthma in Serbian population, and to evaluate the therapeutic response in relation to the ADRB2 genotype. The study included 171 patients with asthma and 101 healthy subjects as the control group. Genotyping of Arg16Gly and Gln27Glu polymorphisms was performed by direct sequencing of polymerase chain reaction (PCR) products. In Serbian adults, carriers of the 27Gln allele and 27Gln/Gln genotype were at higher risk of asthma [odds ratio (OR) 2.5, 95% confidence interval (CI) 1.6-3.8, and OR 3.00, 95% CI 1.7-5.3, respectively], while the presence of the 27Glu allele and 27Gln/Glu genotype were found to be protective of asthma (OR 0.4, 95% CI 0.3
...
-0.6, and OR 0.3, 95% CI 0.1-0.7, respectively). Furthermore, we found that the presence of the 27Gln allele in asthmatics younger than 50 years leads to a better response to therapy with long-acting beta2-agonists (LABA) in combination with prevailing low and moderate doses of inhaled corticosteroids (ICS), while carriers of the 27Glu allele over 50 years old are more likely to respond to LABA + ICS therapy. We identified that in Serbian adults the 27Gln allele and 27Gln homozygosity are risk factors for asthma, which may be of clinical interest in disease prevention...
Faculty:
Универзитет у Београду, Медицински факултет
Date:
15-07-2016
Projects:
Keywords:
polimorfizam ADRB2 gena / ADRB2 gene polymorphisms / asthma / inhaled corticosteroids / long-acting beta2-agonists / astma / inhalacijski kortikosteroidi / dugodelujući beta2-agonisti