Uticaj metaboličkog sindroma na funkciju jetre kod mladih gojaznih osoba
Influence of metabolic syndrome on liver function in obese youth
Author
Soldatović, Ivan A.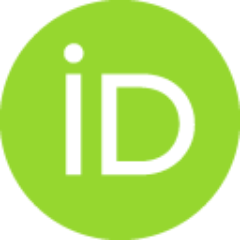 Mentor
Dimitrijević-Srećković, Vesna
Committee members
Ćulafić, Đorđe
Vujović, Svetlana
Zdravković, Nebojša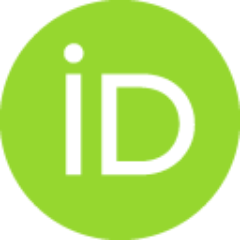 Abstract
Cilj: Ispitati povezanost metaboličkog sindroma i funkcije jetre i modelovati ovaj odnos koristeći binarne i kontinuirane varijable Metod: 158 gojaznih ispitanika, 76 (48,1%) sa metaboličkim sindromom, 82 (51,9%) bez metaboličkog sindroma starosti od 18-30 godina su ušli u studiju. Kontinuirani skorovi metaboličkog sindroma su računati na više načina uključujući i novi siMS skor. Rezultati: Pacijenti sa metaboličkim sindromom imaju značajno veće vrednosti alanin aminotransferaze (ALT), glutamil-transpeptidaze (GGT) u poređenju sa pacijentima koji su samo gojazni. Nivoi aspartat aminotransferaze i alkalne fosfataze su slični u obe grupe. Značajna razlika između grupa uočena je i po učestalosti povišenog ALT i GGT. U multivarijantnoj regresionoj analizi pokazano je da metabolički sindrom, prilagođen za insulinsku rezistenciju, starost i pol nije značajan prediktor ALT-a, ali je značajan kada je u pitanju GGT. Kontinuirani skorovi bolje koreliraju sa parametrima oboljenja jetre od dihotom
...
no predstavljenog metaboličkog sindroma. siMS skor pokazuje visoku korelaciju sa već postojećim skorovima i sa biohemijskim parametrima oboljenja jetre. Zaključak: Promene u funkciji jetre su zapažene kod gojaznih pacijenata sa metaboličkim sindromom, u poređenju sa pacijentima bez metaboličkog sindroma, naročito u nivoima ALT i GGT. Insulinska rezistencija je nezavistan patogenetski mehanizam za razvoj poremećaja funkcije jetre nezavisno od metaboličkog sindroma.
Objective: The aim of this study was to investigate the association between metabolic syndrome and liver enzymes in overweight and obese young adults and to model this relationship using binary and continuous variables. Methods: A total of 158 overweight and obese young adults (age, 18–30), 76 (48.1%) with metabolic syndrome and 82 (51.9%) without metabolic syndrome, were studied. Continuous metabolic syndrome scores were calculated using different methods, including novel siMS score. Results: Patients with metabolic syndrome had significantly higher alanine aminotransferase (ALT) and gamma-glutamyl-transpeptidase (GGT) levels. Aspartate aminotransferase (AST) levels were similar in both groups, same as alkaline phosphatase. Significant differences between groups were observed in frequency of elevated ALT and GGT. In multivariate regression models adjusted for age and gender, metabolic syndrome was not a significant predictor of ALT. Contrary, metabolic syndrome was significant predict
...
or to GGT. Continuous scores revealed better correlation with liver function tests comparing to dichotomous metabolic syndrome. siMS score reveals high correlation with other continuous scores and liver function tests. Conclusion: Changes in liver function tests were observed in obese patients with metabolic syndrome, compared to patients without metabolic syndrome, especially in ALT and GGT levels. Insulin resistance is an independent pathogenic mechanism in liver function test changes regardless of metabolic syndrome in nondiabetic centrally obese youth.
Faculty:
Универзитет у Београду, Медицински факултет
Date:
23-09-2016
Keywords:
metabolički sindrom / metabolic syndrome / obesity / liver / youth / metabolic syndrome score / gojaznost / jetra / mladi / metabolički sindrom skor