Antineutrofilna citoplazmatska antitela - značaj za dijagnozu i procenu aktivnosti sistemskog lupusa i lupusa indukovanog lekom
Аnti-neutrophil cytoplasmic antibodies - importance for the diagnosis and the activity assessment of systemic and drug-induced lupus erythematosus
Author
Gajić-Veljić, Mirjana D.
Mentor
Nikolić, Miloš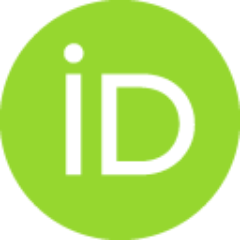 Committee members
Medenica, Ljiljana
Šefik-Bukilica, Mirjana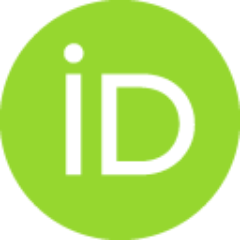 Jovanović, Dragan

Abstract
Uvod. Cilj studije je bio da se ispita uloga antineutrofilnih citoplazmatskih antitela (ANCA) i aktivnosti serumske DNaze I kod idiopatskog sistemskog lupus erythematosusa (SLE) i lupus-like sindroma (LLS) indukovanog propiltiouracilom (PTU). Metod. Poređena su 142 pacijenta sa idiopatskim SLE i 17 pacijenata sa LLS indukovanim PTU. Ispitan je ANCA profil (mijeloperoksidaza-MPO, proteinaza 3-PR3, elastaza-El, laktoferin-Lf, katepsin G, BPI-engl. bactericidal/permeability increasing protein), serološki parametri (anti-dsDNK, anti-extractable nuclear antigens (ENA), anti-nukleozomalna, antihistonska, anti-C1q, anti-kardiolipinska antitela, komponente komplementa, krioglobulini) i aktivnost serumske DNaze I kod pacijenata sa SLE i LLS indukovanim PTU. Kontrolne grupe su formirane od zdravih osoba i od pacijenata lečenih PTU ali bez LLS. Klinički i serološki je praćeno 25 ANCA pozitivnih SLE i 12 LLS pacijenata tokom 1.8±0.5 i 4.1±2.0 godina. Rezultati. ANCA su nađena kod 28% pacijenata sa
...
SLE i kod 100% pacijenata sa LLS izazvanim PTU. Pacijenti sa LLS izazvanim PTU znatno češće su imali kutani vaskulitis, a znatno ređe artritis i zahvaćenost bubrega (p<0.01) u odnosu na pacijente sa SLE. ANCA pozitivni SLE pacijenti su češće imali autoimunski hepatitis (p<0.05) i neurološke/psihijatrijske manifestacije (p<0.01), a značajno ređe su imali kutane manifestacije (p<0.05) u odnosu na ANCA negativne pacijente sa SLE. Učestalost hematoloških, nefroloških i artikularnih manifestacija, kao i polioserozitisa, nije se razlikovala kod ANCA pozitivnih i ANCA negativnih pacijenata sa SLE. ANCA su kod pacijenata sa SLE bila monospecifična (77.5%) i to najčešće anti-Lf (52.5%), anti-MPO (47.5%) ili anti-El (15%). Anti-Lf kod pacijenata sa SLE nisu bila udružena sa prisustvom anti-MPO (p<0.01) i anti-El (p<0.05). Kod pacijenata sa LLS indukovanim PTU nađena su polispecifična ANCA (82.4%) i to najčešće anti-MPO (100%), anti-El (82.4%) i anti-PR3 (52.9%)...
Faculty:
Универзитет у Београду, Медицински факултет
Date:
07-07-2016
Projects:
Keywords:
antineutrofilna citoplazmatska antitela / antineutrophil cytoplasmic antibodies / systemic lupus erythematosus / lupuslike syndrome / propylthiouracil / deoxyribonuclease I (DNase I) / myeloperoxidase / elastase / lactoferrin / sistemski lupus erythematosus / lupus-like sindrom / propiltiouracil / dezoksiribonukleaza I (DNase I) / mijeloperoksidaza / elastaza / laktoferin