Procena kognitivnog statusa kod bolesnika sa različitim kliničkim fenotipovima multiple skleroze
Assessment of cognitive status in patients with different multiple sclerosis phenotypes
Author
Dačković, Jelena R.
Mentor
Drulović, Jelena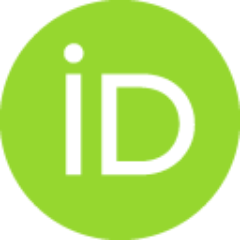 Committee members
Kostić, Vladimir S.
Stefanova, Elka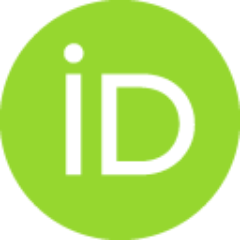 Ocić, Gordana

Abstract
Uvod: Kognitivni poremećaji kod bolesnika sa multiplom sklerozom (MS) se javljaju u 43 -72%. Cilj našeg istraţivanja bio je da se proceni kognitivni status kod bolesnika sa razliĉitim kliniĉkim fenotipovima MS u srpskoj populaciji. Metode: Raova Kratka Ponovljiva Baterija neuropsiholoških testova (BRB-N) je primenjena kod 168 MS bolesnika [(43 bolesnika sa kliniĉki izolovanim sindromom (KIS), 59 sa relapsno remitentnom MS (RRMS), 31 sa sekundarno progresivnom MS (SPMS) i 35 pacijenata sa primarnom progresivnom MS (PPMS)]. Rezultati: Procenat kognitivno oštećenih bolesnika u našoj ukupnoj MS kohorti bio je 58,9%. Prevalencija kognitivne disfunkcije bio 41,9% u KIS grupi, 35,6% u RRMS, 96,8% u SPMS, a 85,7% u PPMS grupi. Bolesnici u KIS i RRMS grupi imali su bolja postignuća u svim testovima BRB-N baterijе u odnosu na bolesnike u SPMS i PPMS kohorti. Razlika u postugnućima na testovima BRB-N nije pokazana izmeĊu bolesnika sa KIS i RRMS. MeĊutim, postoji znaĉajna razlika u postignućima BR
...
B-N baterije izmeĊu SPMS i PPMS bolesnika u pet testova. Zakljuĉak: Naša studija pokazuje da su kognitivni poremećaji ĉesti 0u svim MS fenotipovima. Pokazali smo da je kognitivni deficit najteţi i najĉešći kod SPMS bolesnika, a zatim PPMS i konaĉno kod KIS i RRMS bolesnika.
Background: Cognitive impairment is prevalent in multiple sclerosis (MS) occurring in 43-72% of patients. The aim of our study was to assess cognitive performance in different MS subtypes in Serbian population. Methods: Rao's Brief Repeatable Battery of neuropsychological tests (BRB-N) was administered to 168 MS patients [43 patients with clinically isolated syndrome (CIS) , 59 with relapsing-remitting MS (RRMS), 31 with secondary progressive MS (SPMS) and 35 patients with primary progressive MS (PPMS)]. Results: The percentage of cognitively impaired patients in our total MS cohort was 58.9%. Prevalence of cognitive dysfunction was 41.9% in CIS group, 35.6% in RRMS, 96.8% in SPMS, and 85.7% in PPMS group. Patients in CIS and RRMS groups performed consistently better all tests of the Rao's battery than patients in SPMS and PPMS cohort. Difference in the performance of any of the BRB-N tests was not found between CIS and RRMS. However, there was a significant difference between SPMS and
...
PPMS patients in the performance on five tests of Rao's battery. Conclusion: Our study demonstrates that cognitive impairment is frequent in all MS phenotypes. We have found that cognitive deficit is most severe and most frequent in SPMS patients, followed by PPMS subjects and then CIS and RRMS patients.
Faculty:
Универзитет у Београду, Медицински факултет
Date:
15-07-2016
Keywords:
multipla skleroza / Multiple sclerosis / kognitivni poremećaj / Kratka Raova baterija neuropsiholoških testova / depresija / onesposobljenost / cognitive impairment / Brief Repeatable Battery of neuropsychological tests / depression / disability