Optimizacija konstruktivnih parametara energetskih niskofrekventnih prigušnica
Optimization of construction design parameters of low-frequency reactors
Doktorand
Nedić, Aleksandar B.
Mentor
Lazarević, Zoran
Članovi komisije
Cakić, Nenad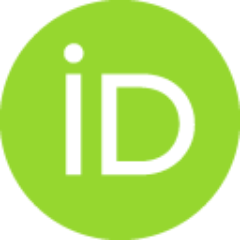 Janda, Žarko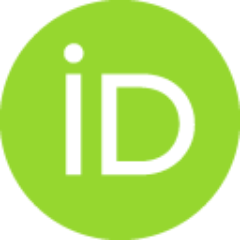 Sažetak
Predmet istraživanja ove doktorske disertacije je optimizacija konstruktivnih parametara energetskih niskofrekventnih prigušnica. Predložen je novi metod proračuna veličine i broja vazdušnih procepa, dat je novi algoritam toka proračuna optimizovanih konstruktivnih parametara prigušnica sa jezgrom. Ova tematika svakako pripada aktuelnoj i značajnoj oblasti elektroenergetike, o čemu svedoče brojne međunarodne publikacije. Poslednjih godina, ova problematika dobija novi zamah usled sve većih zahteva za minijaturizacijom elemenata i sklopova koji predstavljaju sastavni deo elektromotornih pogona i postrojenja. Prigušnice u elektrotehnici imaju veliku primenu u svim sistemima gde su potrebne velike snage i mali gubici. Cilj ove disertacije je konstrukcija prigušnica sa jezgrom, koja u mnogome ima dosta zajedničkog sa transformatorima, tako da se sve optimizacione metode razvijenih za transformatore mogu primeniti u oba slučaja. Optimizacija parametara prigušnica sa jezgrom podrazumeva pron
...
alaženje optimalnih konstruktivnih parametara za poznate vrednosti parametara induktivnosti, struje, radne frekvencije i porasta temperature. U prilog ovome, mnoge primene zahtevaju striktna ograničenja u radnoj frekvenciji i snazi pretvarača, čineći dizajn i konstrukciju prigušnica teškim zadatkom. U prvobitnom razvijenim tehnikama proračuna parametara prigušnice koristio se pristup "proizvoda površina", čiji glavni nedostatak leži u činjenici da je zanemarena funkcionalna zavisnost gustina fluksa i struje od veličine magnetnog kola. Kasnije je ova metoda korigovana i unapređena uvođenjem zavisnosti između snage i gustine fluksa prema dimenzijama jezgra. Druge metode koriste iterativne postupke koji zahtevaju kombinovanje gustina fluksa i struje, i čineći time model najmanjih gubitaka. Neka istraživanja u tu svrhu koriste metode optimizacije putem "veštačke" inteligencije...
The scope of the research presented in this doctoral dissertation is optimization of construction parameters of low frequency reactors. A new method for calculation of number of air-gaps and number of gaps is proposed, also with new algorithm for construction parameters optimization of power reactors. This t o p i c cert ai n l y belongs t o t h e p o p u l a r and significant field of power engineering, as confirmed by numerous publications. In recent years, this topic has gained attention due to more demanding requirements regarding miniaturization of components and assemblies which are an integral part of electric drives and systems. Reactors in electrical engineering have been used in all systems where needed high power and small losses. Construction of iron-core inductor has a lot of common with transformer construction, so all optimization methods developed for transformers, could be used in both cases. Iron-core inductor design optimization implies that optimal construction para
...
meters should be found for the known values of induction, current, working frequency and temperature increase. In addition to this, many applications require strict limitations and together with requirements in working frequency and converters' power increasing, make inductors' design a considerably difficult task. In early designs, the "area product" method had been utilized, wherein the main disadvantage of this method is in the fact that dependence of current and flux densities on the core size are ignored. Later, this method's was corrected by relating quantitatively the power and flux densities to the core size. Other methods use the iterative procedure that requires the combination o f current and flux densities, which create the smallest losses in the inductor, and certain researchers use the artificial intelligence techniques...
Fakultet:
Универзитет у Београду, Електротехнички факултет
Datum odbrane:
27-09-2016
Ključne reči:
prigušnica / reactors / inductance / optimization / size and number of air gaps / nonlinear integer programming / algorithm Branch-And-Bound / induktivnost / optimizacija / veličina i broj vazdušnih procepa / nelinearno celobrojno programiranje / algoritam Branch-And-Bound.