Mikromorfološke karakteristike Salvia amplexicaulis Lam., S. jurisicii Košanin i S. ringens Sibth. & Sm. (Lamiaceae), hemijski sastav i biološka aktivnost njihovih etarskih ulja i ekstrakata
Macromorphological characteristics of Salvia amplexicaulis Lam., S. jurisicii Košanin and S. ringens Sibth. & Sm. (Lamiaceae), chemical composition and biological activity of their essential oils and extracts
Author
Alimpić, Ana Z.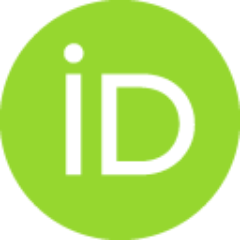 Mentor
Duletić-Laušević, Sonja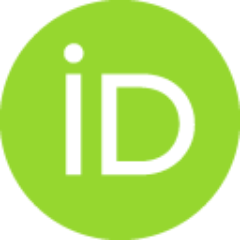 Committee members
Marin, Petar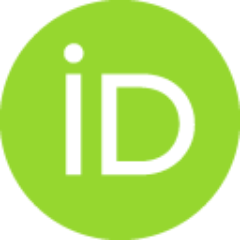 Janošević, Dušica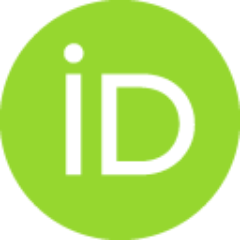 Stajić, Mirjana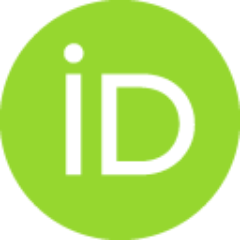 Šavikin, Katarina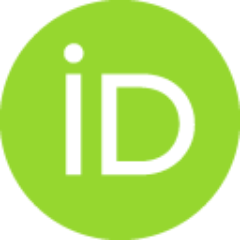 Abstract
Ovo istraživanje je sprovedeno u cilju dobijanja podataka o mikromorfološkim, anatomskim i hemijskim karakteristikama i biološkim dejstvima tri vrste žalfija iz Makedonije (Salvia amplexicaulis, S. jurisicii i S. ringens). Uzorci navedenih vrsta potvrgnuti su mikromorfološkim, anatomskim i citološkim analizama po prvi put, a zatim je sprovedeno sveobuhvatno ispitivanje hemijskog sastava i antioksidativne, antimikrobne, citotoksične i antineurodegenerativne aktivnosti njihovih etarskih ulja i ekstrakata. Mikromorfološke, anatomske i citološke analize vegetativnih i generativnih organa odabranih biljaka izvedene su upotrebom svetlosne i elektronske mikroskopije (skenirajuće i transmisione). Analizirane vrste poseduju bifacijalne, hipostromatične ili amfistomatične listove sa stomama paracitnog tipa i kolenhimom distribuiranim uz glavni nerv na abaksijalnoj strani. S. jurisicii i S. amplexicaulis poseduju četvorougaona, a S. ringens okruglo stablo. Vegetativni i generativni organi analizi
...
ranih vrsta nose raznovrsne neglandularne i glandularne - peltatne, kapitatne i digitiformne trihome. Broj ćelija sekretorne glavice pelatnih trihoma je varirao među analiziranim vrstama. "Niske" kapitatne trihome (Tip I) su uočene kod sve tri vrste, dok su "visoke" kapitatne trihome (Tip II) bile prisutne samo na cvetnim delovima S. ringens. Digitiformne trihome su nađene na listovima S. ringens i S. jurisicii. Orašice S. jurisicii i S. ringens su bile sferičnog, a S. amplexicaulis prolatno-sferičnog oblika, dok je ornamentacija površine orašica sve tri vrste okarakterisana kao retikulatna. Sitnije orašice S. amplexicaulis i S. jurisicii su osluznjavale nakon 15 minuta, a krupnije orašice S. ringens tek nakon 45 minuta. S. ringens poseduje heksakolpatna, radijalno simetrična i izopolarna polenova zrna, prolatnog oblika i sa biretikulatnom ornamentacijom egzine. U bazi plodnika S. ringens su uočljive floralne nektarije u obliku prstena...
This study was carried out in order to obtain data on anatomical, micromorphological and phytochemical characteristics as well as biological activities of three sage species originating from Macedonia (Salvia amplexicaulis, S. jurisicii and S. ringens). Plant material of these species was analyzed from anatomical, micromorphological and cytological point of view for the first time. Subsequently, their essential oils and extracts were subjected to comprenhensive investigation of chemical composition and antioxidative, antimcrobial, cytotoxic and antineurodegenerative effects. Analyses of anatomical, micromorphological and cytological characteristics of vegetative and generative plant organs were performed using light microscopy, scanning and transmission electron microscopy. The leaves of analyzed species are bifacial, hypoand amfistomatic, with paracytic stomata and collenchyma distributed in the midrib on abaxial side. Stems of S. jurisicii and S. amplexicaulis are quadriangular in cr
...
oss-section, while stem of S. ringens is round-shaped. Vegetative and generative organs of examined species bear a variety of non-glandular and glandular trihomes, including peltate, capitate and digitifom ones. Secretory head cells varied between different species. "Short" capitate trihomes (Type I) had been noticed in all of species, while "long" capitate trihomes (Type II) were present only in floral parts of S. ringens. Digitiform trihomes were found in S. jurisicii and S. ringens leaves. S. jurisicii and S. ringens have spherical and S. amplexicaulis prolate-spherical nutlets. Ornamentation of nutlets surfaces were characterized as reticulate. Mixocarpy was observed 15 minutes after wetting in smaller nutlets of S. amplexicaulis and S. jurisicii and after 45 minutes in larger S. ringens nutlets. Pollen grains of S. ringens are prolate, hexacolpate, radially simmetric, isopolar, with bireticulate egzine ornamentation...
Faculty:
Универзитет у Београду, Биолошки факултет
Date:
24-09-2016
Projects:
Keywords:
Salvia amplexicaulis / Salvia amplexicaulis / Salvia jurisicii / Salvia ringens / sage / micromorphology / anatomy / trihomes / essential oils / extracts / biological activities / Salvia jurisicii / Salvia ringens / žalfija / mikromorfologija / anatomija / trihome / etarska ulja / ekstrakti / biološke aktivnosti
Related items
Showing items related by title, author, creator and subject.
Božić, Dragana M.

(Универзитет у Београду, Биолошки факултет,

11-04-2014

)

Stojanović, Danilo Lj.

(Универзитет у Београду, Биолошки факултет,

12-06-2014

)