Uticaj mezenhimskih ćelija belog masnog tkiva miša, indukovanih in vitro ka endotelskim i osteogenim ćelijama, na vaskularizovanost ektopičnih osteogenih implanata
Influence of adipose-derived mesenchymal stem cells in vitro induced into endothelial and osteogenic cells on vascularization of ectopic osteogenic implants
Author
Najdanović, Jelena G.
Mentor
Najman, Stevo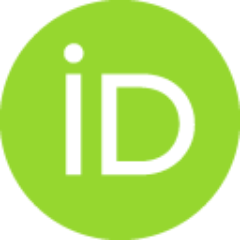 Committee members
Čakić-Milošević, Maja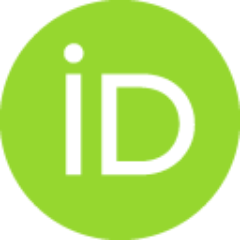 Živanov-Čurlis, Jelena

Abstract
Koštano tkivo je dobro vaskularizovano, visokog kapaciteta regeneracije, ali su hirurške intervencije neophodne kod defekata kritične veličine. U tkivnom inženjerstvu kosti, problem nedovoljne vaskularizacije nema adekvatno rešenje, pa je s tim ciljem u ovoj disertaciji ispitivan uticaj mezenhimskih matičnih ćelija belog masnog tkiva (ADSC – Adipose-derived mesenchymal stem cells, engl.), indukovanih in vitro ka endotelskim (EĆ) i osteogenim ćelijama (OĆ), na vaskularizovanost ektopičnih osteogenih implanata. U ADSC dobijenim in vitro ekspanzijom ćelija stromalne vaskularne frakcije masnog tkiva BALB/c miševa muškog pola, pre i nakon ekspanzije je praćena imunoekspresija pozitivnih i negativnih ADSC-markera. ADSC iz trećeg pasaža su in vitro indukovane u EĆ ili OĆ ili ekspandirane bez induktivnih faktora. Tokom diferencijacije, praćena je ekspresija markerskih gena i proteina. Ekspandirane ADSC i plazma obogaćena trombocitima (PRP – Platelet-rich plasma, engl.) nanete na mineralni matr
...
iks kosti (MMK) su subkutano implantirane. Vaskularizacija i osteogeni proces u implantima (MMK, MMK/PRP, MMK/PRP/neindukovane ADSC, MMK/PRP/EĆ, MMK/PRP/OĆ, MMK/PRP/EĆ/OĆ) su procenjivani na osnovu ekspresije gena i proteina, histološke slike i histomorfometrijskih parametara. Ćelije iz trećeg pasaža su mezenhimske matične, a ADSC su diferentovane u EĆ ili OĆ. Implanti sa ili EĆ ili OĆ indukuju vaskularizaciju najpovoljniju za ektopični osteogeni proces. Dobijeni rezultati daju nove podatke o ćelijskim i molekularnim mehanizmima vaskulogenog i angiogenog procesa u osteogenezi i otvaraju nove mogućnosti u tkivnom inženjerstvu kosti i kliničkom tretmanu defekata koštano-zglobnog sistema.
Bone tissue is well vascularized, with high regenerative capacity, but surgical interventions are necessary in critical-sized defects. Since in bone tissue engineering (BTE), insufficient vascularization problem has no adequate solution, the influence of mesenchymal stem cells isolated from white adipose tissue (ADSCs – Adipose-derived mesenchymal stem cells) and in vitro induced into endothelial (ECs) and osteogenic (OCs) cells, on vascularization of ectopic osteogenic implants was examined in this dissertation. In ADSCs, obtained by in vitro expansion of stromal vascular fraction cells isolated from adipose tissue of male BALB/c mice, immunoexpression of positive and negative ADSCs-markers was examined before and after expansion. ADSC from the third passage were in vitro induced into ECs and OCs, or expanded without inductive factors. During differentiation, the expression of gene and protein markers was also examined. Expanded ADSCs and platelet-rich plasma (PRP) seeded onto bone mi
...
neral matrix (BMM) were subcutaneously implanted. Vascularization and osteogenic process in implants (BMM, BMM/PRP, BMM/PRP/uninduced ADSCs, BMM/PRP/ECs, BMM/PRP/OCs, MMK/PRP/ECs/OCs) were assessed on the basis of the gene and protein expression, histological picture and histomorphometrical parameters. The cells from the third passage were mesenchymal stem cells, and ADSCs were differentiated into ECs and OCs. Implants with ECs or OCs induced the most favorable vascularization for ectopic osteogenic process. The obtained results give some new data about cellular and molecular mechanisms of vasculogenic and angiogenic process during osteogenesis and open some new possibilities in BTE and in clinical treatments of skeletal and articular system defects.
Faculty:
Универзитет у Београду, Биолошки факултет
Date:
24-09-2016
Projects:
Keywords:
vaskularizacija / vascularization / ektopična osteogeneza / mezenhimske matične ćelije masnog tkiva / miš / in vitro diferencijacija / endotelske ćelije / osteogene ćelije / mineralni matriks kosti / plazma obogaćena trombocitima / tkivno inženjerstvo kosti. / ectopic osteogenesis / adipose-derived mesenchymal stem cells / mice / in vitro differentiation / endothelial cells / osteogenic cells / bone mineral matrix / platelet-rich plasma / bone tissue engineering