Kristalna struktura i električne karakteristike BaTi1-xSnxO3 i CaCuTi4-xRuxO12 perovskitnih materijala
Crystal structure and electrical properties of BaTi1-xSnxO3 and CaCu3Ti4-xRuxO12 perovskites materialas.
Author
Veselinović, Ljiljana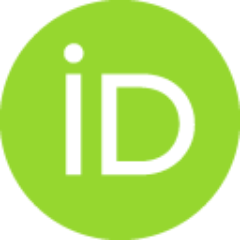 Mentor
Cvjetićanin, Nikola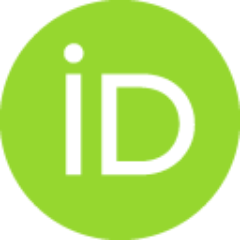 Committee members
Marković, Smilja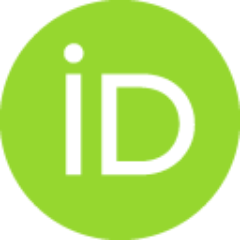 Mitrić, Miodrag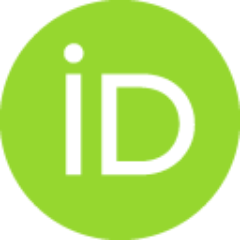 Damjanović, Ljiljana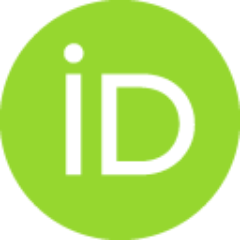 Abstract
U cilju uspostavljanja korelacije faznih transformacija i relativne dielektrične permitivnosti perovskita ABX3 tipa i složenih perovskita AC3B4O12 tipa, detaljno su proučeni fazni sastav i kristalna struktura BaTi1 xSnxO3 i CaCu3Ti4-xRuxO12 materijala. Struktura barijum titanat stanatnih BaTi1 xSnxO3 (BTS) (x=0; 0,025; 0,05; 0,07; 0,10; 0,12; 0,15 i 0,20) prahova analizirana je na sobnoj temperaturi uz pomoć rendgenske difrakcione analize (XRD), transmisione elektronske mikroskopije (TEM), visoko rezolucione transmisione elektronske mikroskopije (HRTEM), elektronske difrakcije sa odabrane površine (SAED), kao i ramanske spektroskopske analize. Rezultati Ritveldove analize, primenjene na podatke prikupljene rendgenskom difrakcijom sa polikristalnih materijala, pokazali su da postepena zamena jona titanijuma jonima kalaja u BaTiO3 perovskitima, dovodi do faznih transformacija od tetragonalne za 0x0,07 do kubne za x= 0,12; 0,15 i 0,20. Koegzistencija tetragonalne (P4mm) i kubne (Pm 3 m)
...
kristalne faze utvrđena je kod praha sa nominalnim sastavom BaTi0,9Sn0,1O3. Promene kristalne strukture određene na osnovu Ritveldovog utačnjavanja potvrđene su HRTEM i SAED analizom. Za analizu lokalnog uređenja proučavanih prahova korišćena je Ramanska spektroskopija. Dobijeni rezultati pokazali su prisustvo tetragonalne (P4mm) i malog procenta ortorombične (Amm2) kristalne faze za sve ispitivane BTS prahove što ukazuje na nižu lokalnu simetriju. U cilju preciznijeg određivanja kristalne strukture BTS prahova u daljem radu je korišćena metoda neutronske difrakcije sa polikristalnih materijala (NPD). Podaci prikupljeni neutronskom difrakcijom sa polikristalnih BaTi1 xSnxO3 prahova (x=0, 0,025; 0,05; 0,07; 0,10; 0,12; 0,15 i 0,20) na sobnoj temperaturi utačnjeni su primenom Ritveldove metode. Dobijeni rezultati potvrdili su da prah barijum titanata (x=0) kristališe tetragonalno u P4mm prostornoj grupi. Kristalna struktura serije čvrstih rastvora BaTi1 xSnxO3 kod kojih je 0,025 ≤ x ≤ 0,07 utačnjena je kao dvofazni sistem tetragonalne P4mm i ortorombične Amm2 faze, dok prahovi kod kojih je x=0,10 i 0,12 pokazuju koegzistenciju romboedarske R3m i kubne Pm3 m faze...
In order to establish a correlation of phase transformations with relative dielectric permitivity of the ABX3 perovskites and double AC3B4O12 perovskites, phase composition and crystal structure of the BaTi1 xSnxO3 and CaCu3Ti4-xRuxO12 materials, were examined in details. The influence of Sn for Ti substitution on the crystal structure of barium titanate stannate (BTS) BaTi1 xSnxO3 (x = 0, 0.025, 0.05, 0.07, 0.10, 0.12, 0.15 and 0.20) was investigated. The powders were prepared by conventional solid state reaction technique. The structural investigations of the BTS powders were done at room temperature by X-ray powder diffraction (XRD), transmission electron microscopy (TEM), high-resolution TEM (HRTEM), selected area electron diffraction (SAED), as well as Raman spectroscopy analyses. Rietveld refinement of XRD data indicates that gradual replacement of titanium by tin in BaTiO3 provokes phase transition from tetragonal for 0x0.07 to cubic for x= 0.12, 0.15 and 0.20. Coexistence of
...
tetragonal (P4mm) and cubic (Pm 3 m) crystal phases was found in powder with BaTi0.9Sn0.1O3 nominal composition. The crystal phases determined by Rietveld refinement were confirmed by HRTEM and SAED analyses. The crystal structures of BTS powders at middle-range scale were studied by Raman spectroscopy which shows tetragonal (P4mm) and small fraction of orthorhombic (Pmm2) crystal phases for all the examined BTS powders, implying the lower local ordering when compared to average symmetry. In order to provide a more precise determination of BTS crystal structures the neuton powder difraction (NPD) was used. The room temperature phase composition and crystal structures of BTS samples with x = 0, 0.025, 0.05, 0.07, 0.10, 0.12, 0.15 and 0.20 were determined by Rietveld refinement of NPD data. The crystal structure of the barium titanate sample (x=0) crystallizes in the well-known tetragonal P4mm space group. The crystal structure of the samples with 0.025≤x≤ 0.07 were refined as mixtures of P4mm and Amm2 phases; those with x = 0.10 and 0.12 show the coexistence of rhombohedral R3m and cubic Pm3m phases, while the samples with x=0.15 and 0.20 crystallize in a single cubic Pm3m phase. Temperature-dependent NPD was used to characterize the BaTi0.95Sn0.05O3 sample at 0, 60, and 100 °C which was found to form single phase Amm2, P4mm, and Pm3m structures at these temperatures, respectively...
Faculty:
Универзитет у Београду, Факултет за физичку хемију
Date:
27-09-2016
Projects:
Keywords:
Barijum titanat stanati / Barium titanat stanate / Calcium copper titanium oxide / electrical properties / X-ray powder diffracion / Neutron powder diffraction / Rietveld refinement / kalcijum bakar titanijum oksidi / električne karakteristike / neutronska difrakcija / rendgenska difrakcija / Ritveldova analiza