Unapređenje metoda ekstrakcije i određivanja konstituentnih zagađivačkih elemenata u uglju i elektrofilterskom pepelu
Improvement of methods for extraction and determination of constituting and polluting elements in coal and fly ash.
Author
Tasić, Aleksandra
Mentor
Ignjatović, Ljubiša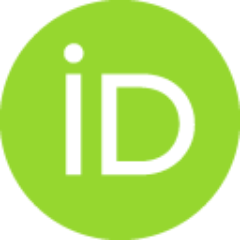 Committee members
Antić, Mališa
Vukelić, Nikola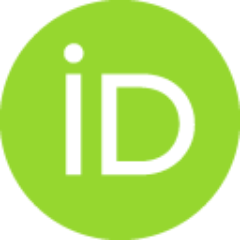 Manojlović, Dragan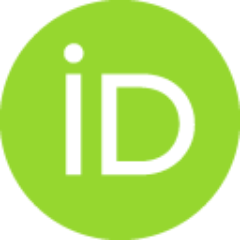 Abstract
Sagorevanje uglja, zajedno sa njegovom eksplatacijom, odlaganjem pepela i drugim pratećim procesima, predstavlja glavni izvor potencijalno toksičnih elemenata koji zagađuju čovekovu okolinu, kao što su: As, Be, Cd, Cr, Hg, Pb, Sb, Th, U i drugi. Istraživanja i praćenje negativnih uticaja mikroelemenata na životnu sredinu imaju izuzetan značaj. Naročito je značajno identifikovanje i praktična primena novih pristupa, metoda, tehnika i uređaja u proceni uticaja zagađivačkih elemenata na životnu sredinu. Ispitivanja imaju za krajnji zadatak da se pronađu ekonomičnije i efikasnije alternative za skladištenje pepela na deponijama i izračunavanja potencijalnog zagađenja iz uglja i pepela. U ovom radu ispitana je mobilnost i dostupnost metala i neorganskih anjona iz uglja i elektrofilterskog pepela. Uzorci uglja su uzorkovani iz Kostolačkog basena, a pepeo je proizvod sagorevanja uglja Kostalačke termoelektrane. U cilju simulitanja ponašanja elemenata u uslovima životne sredine i i
...
spitivanja ispiranja elemenata u životnu sredinu uzorci su ekstrahovani destilovanom vodom. Korišćene su različite tehnike ekstrahovanja: rotaciono mućkanje, ultrazvučna i mikrotalasnu ekstrakcija. Inetrakcije matriksa sa vodom ispitane su promenom ekstrakcionih vremena i temperature mikrotalasne ekstrakcije. Određivane su koncentracije elemenata: Al, As, Be, Ca, Cd, Co, Cr, Fe, Hg, K, Mg, Mn, Na, Ni, Pb, Sb i Se metodom indukovano sregnute plazme sa optičkom emisionom spektrometrijom (ICP-OES). Konstituenski elementi: K, Na, Ca i Mg paralelno su određeni jonskom hromatografijom (IC). Takođe, i dostupni konstituentni i zagađivački neorganski anjoni su određeni jonskom hromatografijom. Tačnost i pouzdanost rezultata proverena je merenjem koncentracije fluorida jon selektivnom elektrodom, kao i korišćenjem sertifikovanog referentnog materijala. Budući da se mikrotalasna ekstrakcija pokazala bržom i efikasnijom od druge dve tehnike, u daljem radu je uticaj mikrotalasa primenjen za sprovođenje sekvencijalne ekstrakcije...
Coal combustion along with its exploitation, ash disposal and other related processes constitutes the main source of potentially toxic elements that cause environmental pollution, such as As, Be, Cd, Cr, Hg, Pb, Sb, Th, U and others. It is very important that negative effects of microelements on the environment be thoroughly researched. They also require systematic and continuous monitoring. Another major task is to identify and adopt in practice new approaches to environmental impact assessments for pollutant elements. New methods, techniques and devices need also to be developed and applied. The end goal of this investigation was to find more cost-efficient and effective alternatives for ash storage at landfills and methods for calculating the level of potential pollution caused by coal and ash. The investigation involved tests for mobility and availability of metals and inorganic anions from coal and fly ash. Coal samples were collected from the Kostolac mine, while ash
...
samples were the products of combustion of coal from the Kostolac thermal power plant. In order to simulate the actual behavior of elements and the process of their leaching into the environment, the samples were extracted using deionized water. Various extraction techniques were used, such as a rotary shaker, ultrasonic and microwave assisted extraction. Matrix interactions with water were investigated by varying the times and temperatures of microwave assisted extraction. Inductively coupled plasma optic emission spectrometry (ICP-OES) was used to measure the concentrations of the following elements: Al, As, Be, Ca, Cd, Co, Cr, Fe, Hg, K, Mg, Mn, Na, Ni, Pb, Sb and Se. The constituent elements, namely K, Na, Ca and Mg were identified in parallel by employing ion chromatography. The accuracy and reliability of obtained results was verified by measuring the concentration of fluorides using an ionselective electrode as well as certified reference material...
Faculty:
Универзитет у Београду, Факултет за физичку хемију
Date:
28-09-2016
Projects:
Keywords:
ugalj / coal / pepeo / rotaciona ekstrakcija / sekvencijalna ekstrakcija / ultrazvučna ekstrakcija / mikrotalasna ekstrakcija / anjoni i katjoni uglja / anjoni i katjoni u pepelu / ash / extraction using a rotary mixer / sequential extraction / ultrasound assisted extraction / microwave assisted extraction / anions and cations in coal and fly ash