Refrakcioni status oka i biometrijske karakteristike prematurusa sa i bez prematurne retinopatije
Author
Vujanović, Milena S.
Mentor
Stanković-Babić, Gordana
Committee members
Zlatanović, Gordana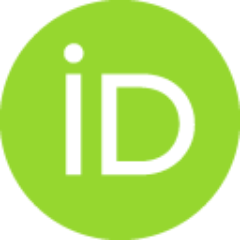 Jovanović, Predrag
Kostić, Gordana
Oros, Ana

Abstract
Retinopathy of prematurity (ROP) is a vasoproliferative retinopathy which affects the blood vessels of the retina during its development. It is still considered as the main cause of blindness in children, even in the developed countries. The aim of this study was to determine the prevalence of refractive errors in premature infants with and without ROP compared to newborns; compare the biometric characteristics of the eye preterm infants with and without ROP and newborns; examine the influence of risk factors for premature birth by the child's and mother on the refractive status of the eye and biometric characteristics of premature infants. The study included 250 (500 eyes) premature infants nine months old and the same number of newborns also nine months old. According with the findings in the retina and applied therapy of 250 preterm infants (500 eyes) were classified into three groups: Group I non ROP, Group II mROP, Group III sROP which is divided into two subgroups according to th
...
e applied therapy: A-LFK, B -aVEGF. After taking heteroanamnestic data was performed ophthalmologic examination: assessment of visual acuity, orthoptic examination, retinoscopy, keratometry, fundoscopy and ultrasonography of the eye. Results of this study showed that refractive errors are more common in premature infants. In the non ROP group more common is hyperopia. In the mROP group myopia, but high myopia is more common in the sROP group. Astigmatism is more common in premature infants, and also anisometropia. Children from sROP group had significantly greater lens thickness, shorter anterior chamber depth, shorter axial length, steeper cornea. Of the risk factors by a child that affect the refractive status of the eye are: BW, GA, oxygen therapy and mechanical ventilation, presence of intracranial hemorrhage, sepsis. Of the risk factors from the mother that can affect the development of refractive errors and biometric characteristics of the eye of a child are the most risky pregnancy, in vitro fertilization, multiple pregnancy, smoking, maternal age over 40 years.
Faculty:
Универзитет у Нишу, Медицински факултет
Date:
19-09-2016
Keywords:
prematurus / preterm infants / Retinopathy of prematurity / refractive errors / biometry / risk factors / prematurna retinopatija / refrakcione greške / biometrija / faktori rizika