Aktivnost antioksidativnih enzima eritrocita kod obolelih od hroničnog hepatitisa C, lečenih pegilovanim interferorom alfa-2A i ribavirinom
Doktorand
Popović Dragonjić, Lidija D.
Mentor
Jovanović, Maja
Članovi komisije
Kocić, Gordana
Brkić, Snežana
Cvetković, Tatjana
Vrbić, Miodrag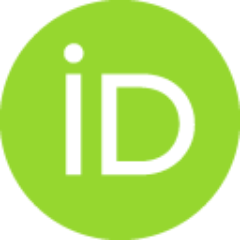 Sažetak
Background: Antioxidant imbalance is major trigger for chronic hepatitis C (CHC) occurrence and progression. Aim: To determine the erythrocyte antioxidative enzymes activities, superoxide dismutase (SOD), glutathione peroxidase (GPx) and catalase (CAT), before and after therapy with pegylated interferon alpha-2a and ribavirin and to evaluate their clinical significance as potential diagnostic markers of sustained virological response (SVR). Methods: SOD, GPx, CAT, liver function parameters and high sensitivity C reactive protein (hsCRP) levels were measured in 53 CHC patients both before and after treatment and in 56 healthy controls. Results: Baseline SOD, GPx and CAT activities were significantly lower in CHC patients compared to the controls (p<0.001), and they were significantly higher after the treatment (p<0.001). A significant positive correlation existed between SOD, GPx, CAT, before and after treatment (p<0.001) and with aminotransferases prior to treatment (p<0.001). After tr
...
eatment, only GPx showed significant negative correlation with aminotransferases (p<0.001). Receiver operating characteristic curve analysis results for SOD, GPx and CAT are following: area under the curve of 0.975, 0.988, 0.817; sensitivity of 93.5%, 71.7%, 100% and specificity of 100% for all, respectively. 46 SVR achievers have significant increase of SOD, GPx and CAT activities (p<0.001 for all), unlike 7 SVR non-achievers (p=0.31, p=0.717, p =0.85 respectively). SOD, CAT, GPx levels are statistically higher (p<0.001 for all) in patients with: hepatitis C virus genotypes 1 and 4 compared to genotypes 2 and 3, higher levels of fibrosis compared to lower, SVR achievers compared to SVR non-achievers. HsCRP levels are significantly raised in CHC patients with decreased antioxidant enzymes activities (p<0.05). Conclusion: Antioxidant imbalance is the initiator of onset and progression of CHC. The combined antiviral therapy leads to the restoration of antioxidant balance. GPx, SOD and CAT may be diagnostic markers of treatment outcome.
Fakultet:
Univerzitet u Nišu, Medicinski fakultet
Datum odbrane:
03-06-2016
Ključne reči:
Antioksidativni enzimi / Antioxidative enzymes / Hronični hepatitis C / Pegilovani interferon alfa-2a / Ribavirin / Chronic hepatitis C / Pegylated interferon alpha-2a / Ribavirin