Uticaj genske varijabilnosti P-glikoproteina i citohroma P450 na farmokokinetiku klopidogrela kod bolesnika sa akutnim koronarnim sindromom
Author
Stokanović, Dragana S.
Mentor
Jevtović-Stoimenov, Tatjana
Committee members
Jović, Zorica
Pešić, Srđan
Apostolović, Svetlana
Janković, Slobodan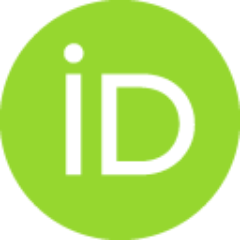 Abstract
Clopidogrel is an antiplаtelet agent prescribed in patients with acute coronary syndrome. As a prodrug, it is being absorbed in small intestinum, which is affected by the activity of P-glycoprotein. Its metabolic transformation towards the active metabolite has two phases, with 2-oxo-clopidogrel as an intermediary metabolite, involвing numerous cytochrome P450 enzymes. The study was performed on patients with acute coronary syndrome. Using ultrahigh performance liquid chromatography with tandem mass spectrometry (UHPLC-MS/MS), concentrations of clopidogrel and 2-oxo-clopidogrel were measured in patients' plasma. Pharmacogenetic testing included the determination of P-glycoprotein (ABCB1 C3435Т) and cytochrome P450 polymorphisms (CYP2C19*2, CYP2C19*17 and CYP2C9*2). Using statistical and population pharmacokinetic analysis methods, we aimed to determine the effect of genetic variability on clopidogrel pharmacokinetics, as well of the other clinical factors and co-medication. Our results
...
show that patients with ABCB1 3435TT genotype achieve lower concentrations of clopidogrel and 2-oxo-clopidogrel in plasma, in comparison with the carriers of at least one wild-type allele. Genetic variability of CYP2C19 and CYP2C9 had no significance for clopidogrel pharmacokinetics. The model of clopidogrel clearance, developed by population pharmacokinetic analysis, pointed out alanine aminotranspherase, clopidogrel daily dose, total body mass and co-medication with pantoprazole, as significant covariates. Other factors that may be significant, and whose role in clopidogrel pharmacokinetics was proven in this study, were: age, gender, body height, left ventricle ejection fraction, heart rate, lipid status, diabetes mellitus type 2, as well as co-medication with ACE-inhibitors, beta-blockers, amlodipine and trimetazidine. As a conclusion, it can be stated that P-glycoprotein genetic variability is significantly involved in clopidogrel pharmacokinetics, which further affects the platelet aggregation inhibition and the patients' clinical course. Besides, while prescribing antiplatelet therapy in patients with acute coronary syndrome, numerous other factors and the possibility of interactions, should be taken into account.
Faculty:
Универзитет у Нишу, Медицински факултет
Date:
08-07-2016
Keywords:
klopidogrel / clopidogrel / 2-okso-klopidogrel / farmakokinetika / farmakogenetika / P-glikoprotein / citohrom P450 enzim / CYP2C19 / CYP2C9 / akutni koronarni sindrom / 2-oxo-clopidogrel / pharmacokinetics / pharmacogenetics / P-glycoprotein / cytochrome P450 enzymes / CYP2C19 / CYP2C9 / acute coronary syndrome