Kliničke i laboratorijske osobenosti infekcije izazvane Herpes simpleks virusom kod novorođene dece
Clinical and laboratory characteristics of herpes simplex virus infection in newborn infants
Author
Martić, Jelena M.
Mentor
Janković, Borisav
Committee members
Knežević, Aleksandra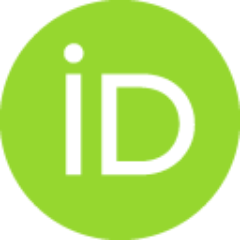 Jovanović, Tanja
Pašić, Srđan
Maglajlić-Đukić, Svjetlana

Abstract
Cilj rada: analiza kliničkih i laboratorijskih karakteristika novorođenčadi sa infekcijom izazvanom Herpes simpleks virusom (HSV). Procena učestalosti neonatalnog herpesa (NH) u našoj sredini. Ispitivanje korelacije seroloških i molekularnih metoda dijagnostike. Definisanje kriterijuma za dijagnostičke i terapijske postupke. Materijal i metode: Analizirani su podaci o novorođenčadi i odojčadi uzrasta ≤45 dana sa sumnjom na infekciju HSV u periodu od januara 2003. do maja 2015. godine. Dokazana HSV infekcija je podrazumevala ispoljenu kliničku sliku NH i pozitivan PCR i/ili serologiju na HSV. Za ispitivanje incidencije NH korišćeni su podaci Republičkog zavoda za statistiku Srbije. Analizirane su kliničke manifestacije, laboratorijske analize, ishod lečenja, kao i kvatnifikovanje težine bolesti korišćenjem skorova SNAP II i SNAPPE II. Za statističku analizu korišćene su deskriptivne i analitičke metode. Rezultati: Studija ima 168 ispitanika, 29 sa dokazanom, 133 sa suspektnom i 6 sa asi
...
mptomskom HSV infekcijom. Incidencija NH tokom ispitivanog perioda je 3,01 na 100.000 živorođenih. U periodu 2010-2015. godine, sa uvođenjem rutinske PCR dijagnostike zabeležen je porast incidencije na 4,78 na 100 000 živorođenih. Najveći broj novorođenčadi sa dokazanom infekcijom, 72,45%, imao je herpesni encephalitis, 24,1% je imalo diseminovani oblik i 3,5% lokalizovani oblik bolesti. Većina infekcija uzrokovana je HSV-2 tipom (55,2%). Teži oblik bolesti imala su novorođenčad sa HSV-1 infekcijom. Ukupna smrtnost iznosila je 13,8%. Zaključak: Učestalost neonatalnog herpes u našoj populaciji odgovara učestalosti u ostalim evropskim zemljama. Sa unapređenjem dijagnostičkih metoda očekujemo dalji porast incidencije. Osobenosti NH u našoj sredini su veći broj HSV-2 infekcija i češća pojava herpes encefalitisa. Smrtni ishod je češći kod HSV-1 infekcije.
Aim of study: Analysis of clinical and laboratory characteristics of newborns with Herpes simplex virus infection (HSV). Estimation of neonatal herpes incidence (NH) in our population. Correlation of serologycal and PCR tests. Comparison between suspected and confirmed cases of NH in order to define diagnostic and therapeutic protocol. Material and methods: Medical records of infants age ≤ 45 days with suspected NH, from January 2003 to May 2015. A confirmed case of NH was defined in an infant with clinical signs compatible with HSV disease and positive serology or PCR for HSV. Incidence was calculated by using Statistical Office of Republic of Serbia's data of live births. We analyzed clinical manifestations, laboratory analysis, treatment outcome and predicting scores (SNAP II and SNAPPE II). Descriptive and analytic statistical methods were used for analysis of study results. Results: There were 168 infants, 133 with suspected, 29 with confirmed and 6 with asymptomatic HSV infection
...
. Incidence of NH during the study period was 3.01 per 100.000 live births. Rise of incidence to 4.78 per live births 100.000 was noted after 2010. Majority of infants, 72.45%, presented with encephalitis, 24.1% had disseminated and 3,5% localized disease. Majority of infections were caused by HSV-2 (55.2%). Mortality was 13.8%, mostly accompanied with HSV-1 disease. Conclusion: Incidence of NH in our population is similar to other European countries. The rise of incidence was observed with improvement of HSV diagnostics. Characteristics of NH in our population are predominance of HSV-2 infections and herpes encephalitis. Mortality in our group is in accordance with other reports of NH.
Faculty:
Универзитет у Београду, Медицински факултет
Date:
14-07-2016
Keywords:
herpes simpleks virus / herpes simplex virus / infekcija / novorođenče / infection / newborn