Indeks malignosti u diferencijalnoj dijagnozi ovarijalnih neoplazmi kod žena u premenopauzi i postmenopauzi
Risk of malignancy index in the differential diagnosis of ovarian cancer in premenopausal and postmenopausal women
Author
Ristić, Aleksandar R.
Mentor
Filimonović, Dejan
Committee members
Đukić, Milan
Vasiljević, Mladenko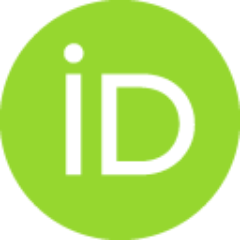 Runić, Slobodan

Abstract
Uvod Karcinomi jajnika su vodeći uzrok smrtnosti u grupi ginekoloških maligniteta, stoga je karcinom jajnika najizučavanije polje u ginekološkoj onkologiji. Uzrok visoke stope smrtnosti od karcinom jajnika jeste njegova asimptomatičnost i nedovoljna efikasnost dijagnostičkih metoda, usled čega se u više od 70% slučajeva dijagnostikuje u uznapredovalom stadijumu bolesti. Rano dijagnostikovanje ovarijalnih neoplazmi je od izuzetnog značaja, kako bi se optimizovali načini lečenja, smanjili troškovi a pacijentkinje uputile u odgovarajuće onkološke centre. Napredak u cilju bolje diferencijacije benignih od malignih tumora jajnika, napravljen je razvijanjem indeksa malignosti (RMI) koji kombinuje kliničke, ultrazvučne nalaze i koncentracije tumor markera CA 125 u serumu. Drugi značajan predikcioni test predstavlja ROMA indeks koji uzima u obzir koncentracije CA 125 i HE4 u serumu, zajedno sa menopauzalnim statusom. Iako su RMI i ROMA pouzdane metode koje mogu da pomognu u preoperativnom razl
...
ikovanju pacijentkinja sa adneksalnim masama, neophodna je dalja validacija ovih metoda. Cilj istraživanja Utvrditi validnost RMI u diferencijalnoj dijagnozi benignih od malignih tumora jajnika kod pacijentkinja u premenopauzi i postmenopauzi, kao i validnost pojedinačnih komponenti predikcionih testova (RMI i ROMA) u zavisnosti od menopauzalnog statusa pacijentkinja. Metodologija Itraživanja u okviru ove doktorske disertacije obavljena su po tipu studije preseka u Ginekološko akušerskoj klinici "Narodni front" u periodu jul – decembar 2015. godine. U studiju su uključene 153 pacijentkinje koje su bile podvrgnute operativnom lečenju (laparotomija, laparoskopija) tumora adneksalnih masa. Svim pacijentkinjama preoperativno je urađen transvaginalni ultrasonografski pregled i određene su koncentracije CA 125 i HE 4 u serumu i izračunavani su RMI i ROMA...
Ovarian cancers are the leading cause of mortality in the group of gynecological cancers, and because of that ovarian cancer is the most widely studied field in gynecological oncology. The lack of sympthoms and low efficiency of diagnostic methods, are main reasons for high rate of morthality, because more than 70% of women with ovarian cancer are diagnosed at advanced stages of disease. Early diagnosis of ovarian cancer is extremely important in order to optimize treatments, reduce the cost of treatment, and to refere the patient to appropriate oncology centers. Progress in finding better approach in differentiation between benign and malignant ovarian tumors, resulted in developing the risk of malignancy index (RMI), which combines clinical, ultrasound findings and the value of the tumor marker CA 125. Other significant predictive test represents ROMA index that takes into account the concentrations of CA 125 and HE4 in serum, together with the menopausal status. Although the RMI and
...
ROMA are reliable methods helping in preoperative discrimination of patients with adnexal masses, further validation of these methods still need to be assessed. The aim of the research To determine the validity of the RMI in the differential diagnosis of benign and malignant ovarian tumors in premenopausal and postmenopausal patients, and validite each of the individual components of predictive tests (RMI and ROMA) depending on menopausal status of the patients. Methods The study for this doctoral thesis was conducted in the Clinic for Gynecology and Obstetrics "Narodni front", Belgrade, Serbia, during the last six months of 2015. The study group included 153 adult patients who had undergone surgery (laparatomy, laparascopy) for adnexal tumours. All patients included in this study were preoperatively underwent detailed ultrasonographic examination and have determined concentration of serum CA 125 and HE4, and RMI and ROMA were calculated...
Faculty:
Универзитет у Београду, Медицински факултет
Date:
28-09-2016
Keywords:
Karcinom jajnika / ovarian cancer / preoperative evaluation / risk of malignancy index / tumor markers / risk of malignancy algorithm / preoperativna evaluacija / indeks malignosti / tumor markeri / ROMA indeks