Analiza fenotipova sindroma policističnih jajnika i njihov uticaj na metaboličke promene
Analysis of polycystic ovary syndrome phenotypes and their impact on metabolic disturbancies
Author
Božić-Antić, Ivana B.
Mentor
Macut, Đuro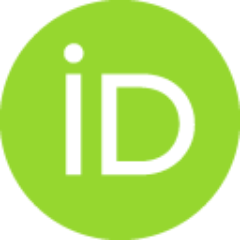 Committee members
Žarković, Miloš
Petakov, Milan
Vojnović-Milutinović, Danijela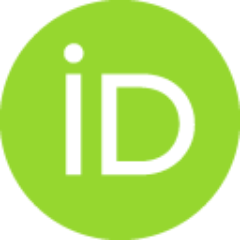 Abstract
Sindrom policističnih jajnika (PCOS) je najčešća endokrinopatija kod žena u reproduktivnoj životnoj dobi. Zbog heterogenih kliničkih manifestacija sindroma, PCOS ima varijabilnu prevalencu, između 6% i 25% u različitim populacijama. Udružen je sa različitim reproduktivnim (hiperandrogenizam, menstrualna disfunkcija, infertilitet, spontani pobačaji u ranoj trudnoći, gestacioni dijabetes, hipertenzivni poremećaji u trudnoći, neonatalne komplikacije) i metaboličkim poremećajima (gojaznost, insulinska rezistencija-IR, oštećena tolerancija glukoze-IGT, dijabetes melitus tip 2-DMT2, hiperlipidemija, hipertenzija). Većina ovih metaboličkih poremećaja se obično manifestuje zajedno formirajući metabolički sindrom (MetS) koji predstavlja poznati faktor rizika za razvoj kardiovaskularnih bolesti (KVB). Po svemu sudeći IR je ključni faktor u etiologiji i metaboličkih ali i reproduktivnih komplikacija PCOS, ali i dalje nije jasno da li je IR intrinzična karakteristika PCOS ili samo posledica gojazn
...
osti. Sa razvojem ESHRE/ASRM Roterdamskih kriterijuma za dijagnozu PCOS, pored ranije poznatih klasičnih fenotipova A (hiperandrogenizam-HA, anovulacija-ANOV i morfološki policistični jajnici prema ultrazvučnom nalazu-PCOM) i B (HA i ANOV), pojavila su se dva nova, ne-klasična fenotipa: C (HA i PCOM) i D (ANOV i PCOM). Iako postoji malo metodološki komplementarnih studija, često verifikovani diskretniji endokrinološki i metabolički poremećaji u ne-klasičnim fenotipovima su razlog kontinuirane debate stručne javnosti o tome da li ovi fenotipovi zaista mogu biti deo kompleksnog sindroma kao što je PCOS. Do sada postoje ograničena saznanja o relativnoj prevalenci kardiometaboličkih faktora rizika u različitim PCOS fenotipovima. Cilj ovog istraživanja je analiza endokrinoloških i metaboličkih karakteristika četiri različita PCOS fenotipa u našoj populaciji. Metodologija: Analizirali smo 365 žena sa PCOS (starosti: 25.48 ± 5.21 godina, indeksa telesne mase-BMI: 25.05 ± 6.24 kg/m2) i 125 zdravih žena (starosti: 30.35 ± 5.62 godina; BMI 24.50 ± 5.16 kg/m2). PCOS je dijagnostikovan pomoću ESHRE/ASRM kriterijumima, koji zahtevaju prisustvo najmanje dva od tri sledeća kriterijuma: ovulatorna disfunkcija, hiperandrogenizam i morfološki policistični jajnici prema nalazu na ultrazvuku...
The polycystic ovary syndrome (PCOS) is the most common endocrinopathy in women of reproductive age. Because of heterogeneous clinical manifestations of the syndrome, it has variable prevalence that ranges from 6% to 25% in different populations. It is associated with a range of reproductive (hyperandrogenism, menstrual dysfunction, infertility, early pregnancy loss, gestational diabetes, pregnancy-induced hypertensive disorders and neonatal complications) and metabolic features (obesity, insulin resistance-IR, impaired glucose tolerance-IGT, diabetes mellitus type 2-DMT2, hyperlipidemia, hypertension). Majority of these metabolic disturbances are usually manifested together forming metabolic syndrome (MetS), a well known risk factor for cardiovascular diseases (CVD). It seems that IR is a key factor in etiology of both metabolic and reproductive complications of PCOS and there is ongoing debate as to whether this IR is intrinsic to PCOS, related to obesity alone or related to both fac
...
tors. With introduction of ESHRE/ASRM Rotterdam criteria for diagnosis of PCOS, besides previously known classic phenotypes A (hyperandrogenism-HA, anovulation-ANOV and morphologically polycystic ovaries-PCOM) and B (HA and ANOV), two new, non-classic phenotypes: C (ovulatory phenotype: HA+PCOM) and D (non-hyperandrogenic phenotype: ANOV+PCOM) have emerged. Although there are few, methodologically complementary studies, more frequently observed less severe endocrine and metabolic features of non-classic PCOS phenotypes are the reason for ongoing debate weather these phenotypes could really be a part of complex syndrome like PCOS. To date, there is limited understanding of the relative prevalence of cardiometabolic risk factors across the different PCOS phenotypes. The aim of the study was to analyze endocrine and metabolic characteristics of four different PCOS phenotypes in our population Methodology: We analyzed 365 women with PCOS (age: 25.48 ± 5.21 years; body mass index-BMI 25.05 ± 6.24 kg/m2) and 125 healthy controls (age: 30.35 ± 5.62 years; BMI 24.50 ± 5.16 kg/m2). PCOS was diagnosed according to the ESHRE/ASRM criteria, requiring the presence of at least two out of the three following criteria: ovulatory dysfunction, androgen excess, and polycystic morphology of ovaries assessed by ultrasound...
Faculty:
Универзитет у Београду, Медицински факултет
Date:
22-09-2016
Projects:
Keywords:
sindrom policističnih jajnika / polycystic ovary syndrome / fenotipovi / metabolički sindrom / insulinska rezistencija / lipidni akumulacioni produkt / phenotypes / metabolic syndrome / insulin resistance / lipid accumulation product