Razdvajanje doprinosa lokalnih i udaljenih izvora emisije na sadržaj glavnih jonskih vrsta u padavinama granične oblasti južnog Jadrana
Differentiation of the contribution of local and remote emission sources to the content of main ion species in precipitation of the border region of south-eastern adriatic coast.
Author
Đurašković, Pavle
Mentor
Ignjatović, Ljubiša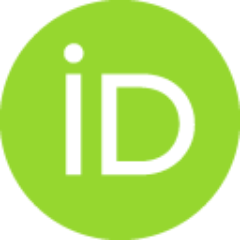 Committee members
Đorđević, Dragana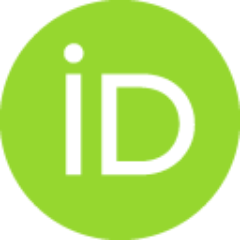 Vukelić, Nikola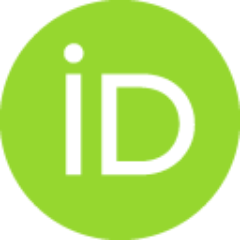 Petrović, Srđan

Abstract
Sredozemno more je orografski relativno zatvoren basen, koji omogućuje pogodne uslove za transport prašine iz pustinjskih izvora Sjeverne Afrike (Sahara) i Bliskog Istoka (Arapsko poluostrvo i Sirija), smještenih u njegovom neposrednom okruženju. Meteorološki uslovi favorizuju transport prašine iz Sjeverne Afrike u atmosferu istočnog Sredozemlja tokom proljeća, dok ostali uslovi favorizuju transport prašine u oblast zapadnog Sredozemlja tokom ljeta. Obala Crne Gore ima sredozemnu klimu i pod uticajem je marinskog aerosola, koji sadrži Ca2+, Mg2+, Na+, K+, NH4+, SO42–, NO3- i Cl–. Vodorastvorni joni se neprestano uklanjaju iz atmosfere u procesima suvog i mokrog taloženja. U cilju izučavanja porijekla i pravaca vazdušnih masa, koje su došle do Herceg Novog, korišćen je model Hybrid Single-Particle Lagrangian Integrated Trajectory (HYSPLIT). Model HYSPLIT je kompletiran sistem za proračun jednostavnih putanja vazdušnog "paketa", do kompleksne disperzije i simulacije disperzije. Disperzij
...
a polutanata je izračunata simuliranjem disperzije tipa "oblačića" i "paketa". Programirana konfiguracija modela simulira 3-dimenzionalnu raspodjelu čestica (horizontalnu i vertikalnu). Putanje vazdušnih masa su klasifikovane u 6 kategorija, prema njihovom porijeklu i pravcu, kojim su pristigle u region Herceg Novog: Sjeverna Evropa (NE), Istočna Evropa – Sjeveroistočna Evropa (EE-NE); Istočno Sredozemlje – Jugoistočna Evropa (EM-SEE); Afrika-Centralno Sredozemlje (S); Zapadno Sredozemlje (WM); Zapadna Evropa – Centralna Evropa (WE-CE)...
The Mediterranean Sea is enclosed basin, which is susceptible to dust transport from desert sources in North Africa (Sahara) and the Middle East (the Arabian Peninsula and Syria), lying on its periphery. The climatic conditions are favorable for the transport of dust from North Africa into the eastern Mediterranean atmosphere during the spring, while other conditions favor transport into the western Mediterranean atmosphere during the summertime. The seaside of Montenegro has a Mediterranean climate and is under the influence of marine aerosol, containing Ca2+, Mg2+, Na+, K+, NH4+, SO42–, NO3- and Cl–. Water soluble ions are continuously removed from the atmosphere by dry and wet deposition processes. In order to study the air origin for the city of Herceg Novi, the Hybrid Single-Particle Lagrangian Integrated Trajectory (HYSPLIT) model is used. The HYSPLIT model is a complete system for computing simple air parcel trajectories to complex dispersion and deposition simulations. The disp
...
ersion of a pollutant is calculated by assuming either puff or particle dispersion. The model's default configuration assumes a 3-dimensional particle distribution (horizontal and vertical). The air mass trajectories were classified into six trajectory categories by the origin and direction of their approach to Herceg Novi: northern Europe (NE), eastern Europe – north-eastern Europe (EE-NE); eastern Mediterranean – southeastern Europe (EM-SEE); Africa-Central Mediterranean (S); western Mediterranean (WM); western Europe – Central Europe (WE-CE)...
Faculty:
Универзитет у Београду, Факултет за физичку хемију
Date:
30-09-2016
Keywords:
Hemizam padavina / Precipitation chemistry / depozicija pustinjskog aerosol / obala Južnog Jadrana / prethodne putanje vazdušnih masa računate modelom / doprinos jona vs. pravca vazdušnih masa / osnovni uticaji / desert dust deposition / South Adriatic Coast / model-calculated backward trajectories of air-masses / ions contributions vs. air-masses directions / a main influence