Primena protein-polimer interakcije za formiranje mikrokapsula sa kontrolisanim otpuštanjem aktivne supstance
Application of the protein-polymer interaction for the formation of microcapsules with controlled release of the active substance
Author
Fraj, Jadranka
Mentor
Petrović, Lidija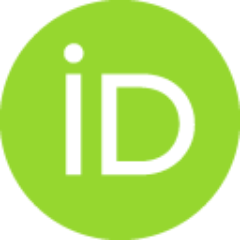 Committee members
Katona, Jaroslav
Petrović, Lidija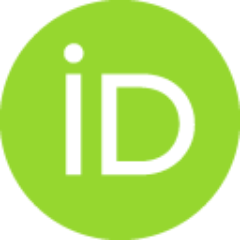 Primorac, Marija

Abstract
Mikrokapsule, kao nosači aktivnih supstanci, imaju sve veću primenu u različitim granama industrije, naročito prehrambene i farmaceutske. Inkorporiranje biološki aktivnih supstanci unutar mikrokapsula omogućava maskiranje neprijatnih mirisa i ukusa, zaštitu osetljivih i lako isparljivih komponenata. Cilj ove doktorske disertacije je dobijanje mikrokapsula za istovremeno inkorporiranje hidrosolubilnih i liposolubilnih aktivnih materija, radi njihove zaštite i kontrolisanog otpuštanja. Mikrokapsule su formirane iz duplih emulzija tipa voda-ulje-voda (V/U/V) metodom koacervacije, odnosno deponovanjem koacervata, koji nastaje u sistemu dva suprotno naelektrisana proteina, želatina i natrijum kazeinata (NaKN), na granicu faza ulje/voda. Kao model supstance za hidrosolubilne i liposolubilne biološki aktivne materije, korišćeni su vitamini C i E. Najpre su detaljno ispitane interakcije u sistemu želatin/NaKN primenom različitih metoda (merenje zeta potencijala, tenziometrija, viskozimetrija,
...
reološka ispitivanja). Na osnovu ovih rezultata definisane su promene, kako na granici faza, tako i unutar rastvora, kao i mehanizama formiranja koacervata između ova dva suprotno naelektrisana proteina. Utvrđeno je da se pri masenom odnosu želatin:NaKN od 2:1 dolazi do formiranja nerastvornog koacervata. Ispitan je uticaj interakcija u ovom sistemu na osobine duplih, V/U/V emulzija dobijenih emulgovanjem primarnih voda/ulje (V/U) emulzija u smeši želatin/NaKN, pri njihovim odabranim masenim odnosima i zaključeno je da interakcija između proteina u kontinualnoj fazi utiče na osobine emulzija. S obzirom da je prvi korak ka dobijanju stabilne V/U/V emulzije, dobijanje stabilne primarne V/U emulzije, ispitana je mogućnost primene lipofilnih emulgatora, poliglicerol poliricinoleata (PGPR) i poliglicerol estra jestivih masnih kiselina i njihovih smeša, za dobijanje 20% V/U emulzija. Ispitivanjem uticaja sastava smeše emulgatora i njegove koncentracije na formiranje adsorpcionog sloja na graničnoj površini ulje/voda i osobine formiranih V/U emulzija odabran je najpogodniji sistem za stabilizaciju primarnih emulzija. Nakon formulisanja stabilnih duplih V/U/V emulzija sa inkorporiranim vitaminima C i E, optimizovani su uslovi za dobijanje mikrokapsula umrežavanjem kompleksa proteina na kapima ulja pomoću genipina, a njihovo izdvajanje iz rastvora ostvareno je primenom Spray drying postupka. Karakterizacijom dobijenih mikrokapsula (ispitivanjem morfologije površine, efikasnosti inkapsulacije vitamina C i E, kinetike otpuštanja vitamina C u in vitro uslovima) zaključeno je da na osobine mikrokapsula utiče koncentracija umreživača, kao i interakcija između želatina i NaKN u kontinualnoj fazi emulzija V/U/V.
Microcapsules, as active substance carriers, have increasing application in different industries, especially in food and pharmaceutical industry. Incorporation of the biologically active substances inside the microcapsules allows masking of unpleasant taste and smell, protection od sensitive and volatile components. The aim of this thesis is preparation of microcapsules for parallel incorporation of water and oil soluble active substances for their protection and controlled release. Microcapsules were formed from double water-oil-water emulsions (W/O/W) by coacervation method, depositing the coacervate formed in the system of two oppositely charged proteins, gelatin and sodium caseinate (NaCN), at the water/oil interface. As a model for water and oil soluble biological active substances, vitamins C and E were used. First of all, interactions in the gelatin/NaCN system were investigated in detail, by using different methods (measuring of zeta potential, tensiometry, vicometry, rheologic
...
al investigations). Based on these results, changes at the interface and in the bulk of the system, as well as mechanisms of coacervate formation were defined. It has been determined that at gelatin:NaCN mass ratio of 2:1 non soluble coacervate were formed. Influence of the interactions in this system on properties of the W/O/W double emulsions, made by emulsification of primary water/oil (W/O) emulsions in gelatin/NaCN mixtures, at desired mass ratios of proteins, was investigated. It was concluded that interactions between proteins in continuous phase of emulsions have influence on their properties. As the first step in formation of stable W/O/W emulsions is obtaining stable primary W/O emulsion, possibility of using lipophilic emulsifiers, polyglycerol polyricinoleate (PGPR) and polyglycerol esters of edible fatty acids and their mixtures, for 20% W/O emulsions formation were investigated. Results of these investigations showed that composition of emulsifiers mixtures and their concentrations have an influence on adsorption layer, at the water/oil interface, formation, as well as on stability of W/O emulsion, and based on these results the most suitable system of emulsifiers were chosen. After formulation of stable double W/O/W emulsions with incorporated vitamins C and E, conditions for microcapsules formation, by crosslinking of proteins complex at oil droplets with genipin, were optimized, and for their separation from dispersion spray drying method was applied. Characterization of obtained microcapsules (investigation of the surface morphology, efficiency of the vitamins C and E encapsulation, release kinetics of vitamin C under in vitro conditions) showed that concentration of crosslinking agent, as well as interaction between gelatin and NaCN, have an influence on microcapsules properties.
Faculty:
University of Novi Sad, Faculty of Technology
Date:
25-11-2016
Keywords:
Protein-polimer interakcije / Protein-polymer interactions / duple emulzije / mikrokapsulacija / double emulsions / microencapsulation