Kreativni procesi i mogući ishodi savremenih arhitektonskih praksi; Studija slučaja: Novi Sad 1980-2010.
Creative processes and possible outputs of architectural practices;Case study: Novi Sad 1980-2010
Author
Babić, Tatjana
Mentor
Dinulović, Radivoje
Committee members
Radivojević, Radoš
Reba, Darko
Krklješ, Milena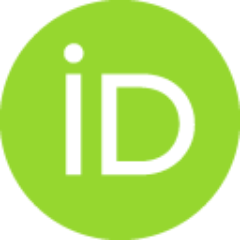 Dadić, Dinulović Tatjana
Savičić, Zorica
Dinulović, Radivoje

Abstract
Tema ovog rada je istraživanje savremenih arhitektonskih praksi formiranih u Novom Sadu u periodu od 1980. do 2010. godine. Na osnovu teorijskog polazišta, proučavanja savremenih međunarodnih kretanja - Venecijanskog bijenala arhitekture kao referentnog događaja, kao i istraživanja lokalnog konteksta – Novog Sada, metodom ankete izvršena je detaljna analiza praksi 145 novosadskih arhitekata. Sintezom dobijenih rezultata sagledan je proces tranformacije osnovnih oblika delovanja, kao i formiranja savremenih arhitektonskih praksi.
The topic of this PhD thesis are contemporary architectural practices, founded in Novi Sad in the period between 1980 and 2010. Based on theoretical stance, the study of contemporary international trends- Architecture Biennale in Venice as a reference event, and the research of the local context- Novi Sad, by applying survey as a method, a detailed analysis of practices of 145 architects from Novi Sad has been conducted.Through a synthesis of the results, it was possible to assess the transformation process of the elementary forms of activities, as well as formation of contemporary architectural practices.
Faculty:
University of Novi Sad, Faculty of Technical Science
Date:
21-09-2016
Keywords:
Savremene arhitektonske prakse / Contemporary architectural practices / architect / processes / outputs / events / Architecture Biennale Venice / Novi Sad / 1980-2010. / arhitekta / procesi / ishodi / događaji / Venecijansko bijenale arhitekture / Novi Sad / 1980-2010.