Prognostički parametri jednogodišnjeg mortaliteta hospitaliziranih bolesnika sa srčanom insuficijencjom
Author
Petrović, Dejan B.
Mentor
Deljanin-Ilić, Marina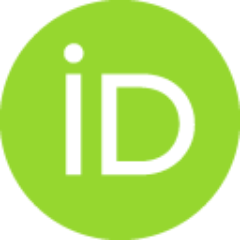 Abstract
The stratification of the clinical risk in patients hospitalized for acute heart failure using biomarkers: BNP, troponin I and C-reactive protein, can contribute to the early diagnosis and decreased mortality rates. The aim of this study was to determine the impact of demographic and clinical parameters, biomarkers (TnI, hsCRP, BNP), echocardiographic and electrophysiological parameters and the presence of comorbidity on predicting the outcome of patients hospitalized for heart failure. The clinical group consisted of 124 consecutive random patients, aged 30-89 years, who were treated at the Coronary Care Unit at The Institute of "Niška Banja". Immediately after the admission the patients underwent clinical examination performed during the first 24 hours after the admission. Laboratory analyses, BNP, TnI and hsCRP were measured in fasting serum. The procedures performed during the hospitalization included echocardiography and Holter ECG. The patients were being followed for one year af
...
ter being discharged. The overall one-year mortality rate was 29.8%. BNP concentration was significantly higher in deceased patients compared to survivors, while hsCRP and TnI were higher among the deceased patients, with no statistically significant difference. The independent predictors of one-year mortality rate obtained by univariate and multivariate analysis were: BNP, TnI, depression, hypotension, chronic renal failure (CRF), ejection fraction (EF) and systolic pressure in the right atrium. Significant predictors of mortality were: the size of the left ventricle and left atrium, the presence of the left bundle branch block, the length of QTC interval and decreawsed value of Lown's classification of ventricular arrhythmias. Out of the tested parameters, BNP showed the best discriminant value (The limit value Cuf-off was 905.77 pg/mL).
Faculty:
Универзитет у Нишу, Медицински факултет
Date:
14-07-2016
Keywords:
biohemijski marker / Biochemical marker / heart failure / study / srčana slabost / studija