Slika stranog sveta u srpskom putopisu XIX veka
Author
Kostadinović, Aleksandar M.
Mentor
Maksimović, Goran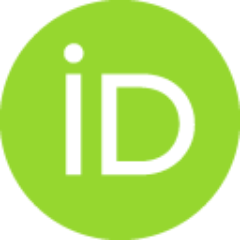 Abstract
Doctoral thesis Image of the Alien World in Serbian XIX Century Travelogues for the subject of its study has a genre - determined procedures of creating "an image of the Other" in travelogue texts that originated at the Serbian literary territory during the time interval from the 40-ies of XIX century until the end of the first decade of the next century. In addition to restrictions by national, genre and chronological criterion, the subject of the study is also determined by thematic aspect of selected texts that should be writings about the territory which by narrative instance is granted the status of nationally foreign or alien territory. The study material primarily consists of travelogue essays published in the form of independent publications, which include works of Joakim Vujić (Putešestvije po Ungariji, Valahiji, Moldaviji, Besarabiji, Hersonu i Krimu - Travels in Hungary, Wallachia, Moldova, Bessarabia, Kherson and Crimea), Ljubomir Nenadović (Pisma iz Grajfsva
...
lda, Pisma iz Švajcarske, Pisma iz Italije, Pisma iz Nemačke - Letters from Greifswald, Letters from Switzerland, Letters from Italy, Letters from Germany), Vladan Djordjević (Putničke crte, knj. 1-3 - Travel Lines, Vol. 1-3), Milan Jovanović Morski (S mora i sa suva - From the Sea and from the Land, Tamo amo po Istoku – Here and there around the East, Gore dole po Napulju - Up and down Naples), Sredoje Djordjević (Pisma iz Amerike - Letters from America), Čedomilj Mijatović (Carigradske slike i prilike - Constantinople Images and Opportunities). Besides the aforementioned books, texts published in periodicals of that time have also been associated to the analyzed corpus. Basic methodological orientation of the subject study may be defined as imagological. Given the fact that the phrase is used as designation for interdisciplinary problem area where numerous humanities and disciplines equally participate (anthropology, geography, social psychology), it should be noted that the study approach in the thesis remains largely within the science of literature framework. Literary imagology, being a sub-discipline of comparative literature, studies national characterizations within a (literary) text and only eventually their equivalents in the social sphere: it means that the study is focused primarily on ethnic representation in discourse. Due to the above reason, more attention is paid to morphological, narrative, rhetorical aspects of conformations of the image of the other compared to their beyond-literary tradition, i.e. social and political origin. After consideration of the travelogue principle status as the imagotypical genre, that is, consideration of its efficiency in the processes of formulation, preservation and dissemination of national stereotypes, the thesis also discusses specific subgenre modes of constituting the image of "the alien world".
Faculty:
Универзитет у Нишу, Филозофски факултет
Date:
19-09-2016
Keywords:
Putopis / Travelogue / genre / imagology / phenomenology of alien / stereotype / žanr / imagologija / fenomenologija stranog / stereotip