Uporedna analiza fenotipske stabilnosti sadnica vrsta roda Poulownia Siebold & Zuccarini na različitim staništima
Comparative analysis of phenotypic stability of tree species Poulownia Siebold & Zuccarini in different habitats
Author
Mitrović, Suzana Ž.
Mentor
Vilotić, Dragica
Committee members
Veselinović, Milorad
Šijačić-Nikolić, Mirjana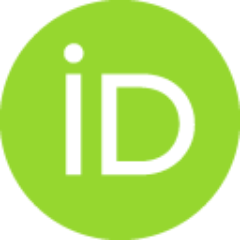 Ivetić, Vladan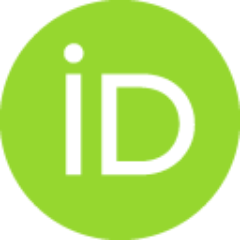 Bojović, Srđan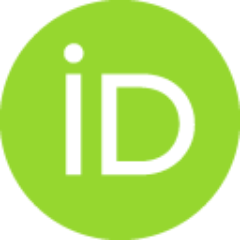 Abstract
Istraživanje potencijala brzorastućih vrsta je značajno, jer se sve veća potražnja za drvetom može nadoknaditi osnivanjem različitih zasada brzorastućih vrsta. Očuvanje prirodnih šuma, uz intenzivno korišćenje plantaža brzorastućih vrsta naročito je značajno u pogledu rešavanja problema globalnog zagrevanja. Vrste roda Paulownia Sieb. & Zucc. se odlikuju brzim rastom i kratkom ophodnjom. Potencijali paulovnija su višestruki, pored izuzetno brzog rasta, mogućnosti regeneracije iz panja i upotrebne vrednosti drveta, koje se dobija za relativno kratak vremenski period, vrste ovog roda se koriste i u energetskim zasadima, agrošumarstvu, remedijaciji kontaminiranih zemljišta, hortikulturi, pčelarstvu, farmaciji i medicini. Osnovni naučni ciljevi su istraživanje mogućnosti introdukcije i adaptacije paulovnija na različita staništa u Srbiji. Dobijanje rezultata o uticaju prihranjivanja i navodnjavanja na kvalitet biljaka je značajno za gajenje na određenim tipovima zemljišta, a morfometrijska
...
istraživanja i analiza stanja elemenata ishrane pokazuju strukturno – funkcionalne veze, odnosno detaljnije pokazatelje adaptibilnosti vrsta. Istraživanja su sprovedena na četiri lokaliteta. Ogledna polja na lokalitetima u Obrenovcu i Pambukovici su osnovana 2010. godine, sa vrstama Paulownia elongata S. Y. Hu. i Paulownia fortunei Seem. Hemsl., a na lokalitetima u Subotici i Mošorinu ogledna polja su osnovana 2012. godine, sa hibridom ovih vrsta Paulownia x bellissima (Paulownia elongata x fortunei x elongata – T2). U okviru sva četiri ogledna polja vršena je analiza preživljavanja i razvoja biljaka, pri čemu su mereni morfometrijski parametri sadnica, u juvenilnoj fazi razvoja: visine biljaka, prečnik u zoni korenovog vrata, broj i dužina nodusa, ukupan broj i boja listova. U laboratorijskim uslovima urađena je analiza stanja ishrane i izvršena su merenja morfometrijskih karakteristika listova: površina lista, obim lista, dužina lisne ploče, dužina centralnog nerva, širina lista na najširem delu lisne ploče, širina lista na 1 cm od osnove lista, dužina peteljke, razmak između 3. i 4. nerva, broj nerava na levoj strani od centralnog nerva, i broj nerava na desnoj strani od centralnog nerva...
Researching potential of fast-growing species is significant, because increased demand for wood can be compensated by establising different plantations of fast-frowing species. Conservation of natural forests, with intensive use of plantation of fast-growing species is especially important in terms of tackling global warming. Species of the genus Paulownia Sieb. & Zucc. are characterized by rapid growth and short rotation. The potentials of paulownia are multiple, despite the extremely rapid growth, possibilities to regenerate from the stumps and utility value, which can be obtained in a relatively short period of time, species of this genus are used to establishing energy crops, in agroforestry, remediation of contaminated soils, horticulture, apiculture, pharmacy and medicine. The main scientific objectives are to explore the possibilities of introduction and adaptation of paulownia to different habitats in Serbia. Getting results on the impact of fertilization and irrigation on the
...
quality of plants is important for cultivation on specific soil types, while morphometric studies and state analysis of nutrtion elements shows structural – functinal connections, ie. detailed indicators of species adaptability. The research was conducted at four sites. Sample plots in Obrenovac and Pambukovica, were established in 2010th , with the species Paulownia elongata S. Y. Hu. and Paulownia fortunei Seem. Hemsl.. At locations in Subotica and Mošorin sample plots were established in 2012th, with a hybrid of this species Paulownia x bellissima (Paulownia elongata x fortunei x elongata – T2). Whithin four sample plots, analysis of survival and development of the plants took place, where were measured morphometric parameters of seedlings in the juvenile stage of development: plant height, diameter of the root neck, the number and lenght of nodes, total numebr and color of leaves. In a laboratory conditions was done analysis of nutrtion elements in leaves, and morphometric characteristics of leaves were measured: leaf area, volume of the leaf, the lenght of leaf surface, the lenght of central nerve, leaf width at the widest part of the leaf surface, leaf width 1cm from the base of the leaf, stem lenght, the distance between 3rd and 4th nerve, number of the nerves on the left side of central nerve, and number of the nerves on the right side fom central nerve...
Faculty:
Универзитет у Београду, Шумарски факултет
Date:
18-07-2016
Keywords:
paulovnija / Paulownia / prihranjivanje / navodnjavanje / morfologija / fertilization / irrigation / morphology