Uticaj promene parametara procesa sagorevanja na energetske i ekološke karakteristike peći na pelet
Impact of variation in combustion parameters on energy and environmental performance of pellet stove
Author
Petrović Bećirović, Sanja
Mentor
Stojiljković, Dragoslava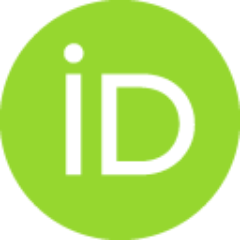 Committee members
Jovović, Aleksandar M.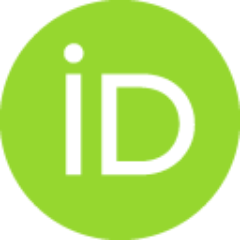 Manić, Nebojša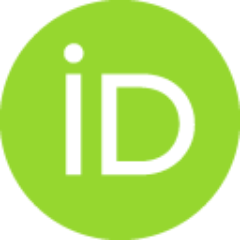 Gvero, Petar
Karamarković, Rade

Abstract
U okviru ove doktorske disertacije razmatrana je problematika sagorevanja peleta u uređajima male snage tj. pećima i kotlovima toplotne snage do 100 kWt. Veliki značaj koji je predmetnoj problematici dodeljen u energetskim strategijama Evropske Unije, ali i Republike Srbije, ukazuje na aktuelnost teme i značaj istraživanja u cilju optimizacije procesa sagorevanja i postizanja što efikasnijeg sagorevanja goriva uz što manje lokalno zagađenje životne sredine. Eksperimentalna ispitivanja sprovedena u okviru ove disertacije obuhvatila su analizu uticaja promene parametara procesa sagorevanja na energetske (ostvarena toplotna snaga i stepen korisnosti) i ekološke (emisija ugljen monoksida) karakteristike peći za sagorevanje drvnih peleta deklarisane snage 8 kWt. Pored analize efekata kvaliteta goriva, u okviru kojih je razmatrano sagorevanje dve alternativne vrste peleta od bukve, analiziran je i uticaj promene konstruktivnih karakteristika ložišta (izmena gorionika u ložištu peći i korišće
...
nje gorionika toplotnog kapaciteta 6, 8 i 10 kWt) i vrednosti potpritiska u kanalu dimnog gasa (za tri predefinisane vrednosti od 8±2, 12±2 i 16±2 Pa), kako pri nominalnom, tako i pri redukovanom toplotnom opterećenju peći. Na taj način, eksperimentalna ispitivanja obuhvatila su ispitivanje 36 radnih režima sa različitim kombinacijama variranih parametara. Zaključeno je da najveći uticaj na performanse rada ima kvalitet peleta, pri čemu pored hemijskog sastava i toplotne moći, fizičke karakteristike goriva (veličina peleta i nasipna i komadna gustina) predstavljaju značajan faktor koji direktno utiče na potrošnju goriva, ali i na vrednost koeficijenta viška vazduha u ložištu, difuziju kiseonika pri sagorevanju, tok odvijanja procesa sagorevanja i na temperaturu dimnog gasa. Takođe, pokazano je da izmena gorionika u ložištu nije dovoljna da se poveća/smanji deklarisana snaga peći pri nepromenjenim podešavanjima sistema automatskog upravljanja uređajem, već je neophodno izvršiti i odgovarajuće podešavanje upravljačkog sistema za svaku konstruktivnu izmenu koja utiče na proces sagorevanja goriva. Promenom potpritiska u kanalu dimnog gasa može se u određenoj meri uticati na proces sagorevanja goriva kako bi se omogućilo ispunjavanje zahteva relevantnog standarda u pogledu energetskih i ekoloških karakteristika rada peći na pelet...
This Doctoral Dissertation considers pellet combustion in small scale heating devices i.e. devices with rated heat output of up to 100 kWth. Both European and Serbian energy sector development strategies consider the household pellet use to be the issue of particular importance, thereby confirming the relevance of the topic selected and indicating that research activities conducted with an aim to optimize combustion process and achieve efficient pellet combustion, with minimum damage to the local environment are highly important. Experimental investigation has been performed in order to examine the impact of variation in combustion parameters on energy and environmental performance of pellet stove with a rated heat output of 8 kWt. The stove performance indicators considered included the actually achieved heat output and performance efficiency of the combustion unit (energy performance indicators), as well as carbon monoxide emission (environmental performance indicator). Apart from ex
...
amining the impact of fuel variation, where combustion of two types of beech pellets were addressed, effects associated with modifications in stove construction features (alternative use of burners with thermal capacity of 6, 8 and 10 kWth) as well as flue draft changes (8±2, 12±2 and 16±2 Pa) were also investigated, both at nominal and reduced heat load. In such manner, experimental investigation included analysis of 36 operating regimes with different combinations of parameters varried. Based on the results achieved, it is concluded that pellet quality has the most pronounced effect on the stove performance indicators, with physical properties (pellet size, particle density and bulk density), in addition to pellet chemical composition and heating value, hugely affecting fuel consumption, excess air coefficient, diffusion of oxygen, combustion process features and defining flue gas temperature. Also, it has been shown that alteration in burner capacity is not sufficient to proportionally increase/decrease heat output of the stove, but that appropriate changes in the stove control system must be made after any modification in the stove configuration that affects fuel combustion process. Flue draft variations may, to a certain extent, affect fuel combustion in the vii furnace so to enable fulfillment of regulatory requirements related to prescribed energy and environmental performance of the stove...
Faculty:
University of Belgrade, Faculty of Mechanical Engineering
Date:
26-09-2016
Keywords:
peć na pelet / pellet stove / energetske i ekološke karakteristike / optimizacija rada / modelovanje / energy and environmental characteristics / performance optimization / CFD modeling