Uporedna dinamička analiza posebnih tipova razmenjivača toplote
Comparative dynamic analysis of special types of heat exchangers
Author
Sićović, Aleksandar
Mentor
Debeljković, Dragutin
Committee members
Milinović, Momčilo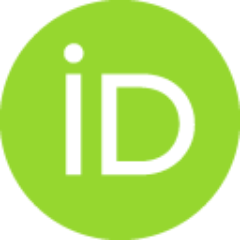 Crnojević, Cvetko
Stevanović, Vladimir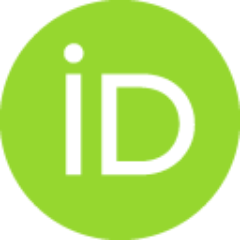 Šekara, Tomislav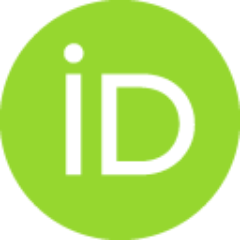 Abstract
Predmet ove doktorske disertacije su teorijska i eksperimentalna istraživanja u vezi sa dinamičkim ponašanjem savremenih kriogenih razmenjivača toplote poznatih kao Džul- Tomsonovi minihladnjaci. Istraživanje je usmereno na komponente glave za samonavođenje kao i druge IC tipove senzora za jednokratnu upotrebu. U skladu sa realnim kao i uvek osavremenjenim novim zahtevima funkcionisanja razmenjivača toplote i njegovih ciljnih funkcija i ponekad suprotnih projektnih zahteva razmatrano je njihovo ponašanje sa aspekta termodinamike, gasodinamike kao i sa aspekta razmene toplote i mase. Razmatran je realan gas kao rashlađivač sa posebnom pažnjom na osnovna termodinamička svojstva sadržana u Džul Tomsonovom koeficijentu kao i prilagođenim jednačinama idealnoh na realni gas primenjenih na konstrukciju minihladnjaka i njegovo optimalno usaglašavanje. Promene gustine realnih gasova, u odnosu na pritisak i stepen suvoće ekskluzivno oko jedinice je bilo oformljeno kao i teoretski izraz za trenje
...
kod realnih gasova. Rad takođe razmatra potpuni cikjus od izvora rashlađivača do korisnika rashlađivača (IC detektora) kao i optimizacije razmene toplote i mase do zahtevanih temperature detektora. Eksperimentalna instalacija je dodatno projektovana i testirana kao univerzalna oprema za projektne varijacije kao i promociju i utvrđivanje novih koncepata Džul Tomsonovih minihladnjaka. Automatsko upravljanje je dodata kao poseban deo ovog rada. Nelinearan matematički model je linearizovan za rashladni process u posmatranom kriogenom razmenjivaču toplote i ultimativno razmatran jednačinama prostora stanja i izraženim kvazi stacionarnim numeričkim vrednostima. Rad nudi rešenja za poboljšanje neregulisanih kriogenih mini hladnjaka i nove savremene delimično ili potpuno regulisane sa istim ili sličnim konstrukcijom. Rad razmatra frekventni impulsni tip upravljanja procesom hlađenja spregnut sa nestacionarnom termodinamikom kriogenih minihladnjaka. Istraživanje uključuje novi fenomenološki pristup na bazi karakterističnog vremena gasodinamičkog sistema, primenjen na ovu vrstu regulacije. Takođe je razvijen i novi sistem upravljanja sastavljen od klasičnog PID regulatora sa pridodeljenom posebno razvijenim PWM kontrolerom na bazi diskretno impulsnog modela upravljanja. Teorijski pristup je razrađen i za definisanje graničnog kapaciteta izvora rashlađivača vezanu sa frekvetnu karakteristiku regulatora. Novi tipovi Džul Tomsonovih minihladnjaka integrisani u ovom radu zadovoljavaju širok spektar temperaturske regulacije i usmeravaju na dalja istraživanja u ovoj oblasti.
The subject of the PhD thesis is the theoretical and experimental research related to the dynamic behaviour of modern cryogenic heat exchangers known as the Joule-Thomson minicoolers. Research is orientated to the IR homing head components as well as the other IR cooling types of sensors for the particular single operation. According to the real as well as always advancing requirements, of the heat exchanger operation and aimed function, sometimes opposite in design demands, their behaviour is considered thermodynamically, gasdynamically and from the heat and mass transfer point of view. The real gases as the coolants are considered with pointed out consideration of the fundamental thermodinamically capability content in to the Joule Thomson coefficient as well as adopted equations of ideal to real gases employed on the minicooler design and its optimal consideration. Changes of density of real gases, related to the pressure and the degree of humidity exclusively about one value was fo
...
rmed as well as the theoretical expression to explain the real gas friction. Paper also considered full cycle of coolant source to the coolant consumer (IR detector) and heat and mass transfer optimizing according to detector temperature requirements. Exsperimental set up is additinally designed and tested as universal equipment for the design variation as well as promoted and maturated new concepts of Joule Thomson mini coolers. Automatic control is contributed as the special part considered in this paper. Nonlinear mathematical model of coolant flow process is made as the linear in the observed cryogenic heat exchanger and ultimately led as space of state equations, expressed by numerical values for quasi-steady state operating regimes. Paper offer solution for upgrading of unregulated cryogenic mini-cooler into the new, improved type, partially or fully regulated, with the same or similar design. Paper considered the frequency pulse-type of cooling process control coupled with the unsteady thermodynamics cryogenic minicooler. Research involved the new phenomenological approach based on the analysis of the characteristic time of the gas dynamic system, to employ this type of regulation. A new type of control system was also developed, composed of a classical PID regulator, associated with the developed PWM-control unit based on the discretely (pulse) control known in literature as the width amplitude modulation. The theoretical approach is done regarding threshold capacity of coolant source as the relation to the frequent characteristics. The new types of Joule-Thomson minicoolers integrated in this paper satisfies a wider spectra of temperature control and orientated to the further research in this area.
Faculty:
University of Belgrade, Faculty of Mechanical Engineering
Date:
05-07-2016
Keywords:
kriogeni razmenjivači toplote / cryogenic heat exchangers / mathematical modelling / dynamic behaviour / Joule-Thompson mini-coolers / IR homing head / matematičko modeliranje / dinamičko ponašanje / Džul Tomsonovi minihladnjaci / Infracrvena glava za samonavođenje