Effect of biomaterial on integrity and life of artificial hip
Uticaj biomaterijala na integritet i vek veštačkog kuka
Author
Legweel, Kaled M. B.
Mentor
Sedmak, Aleksandar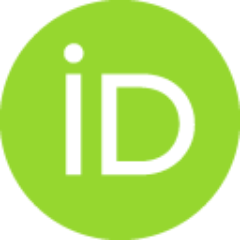 Committee members
Radaković, Zoran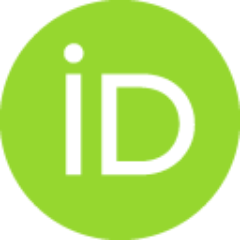 Đukić, Miloš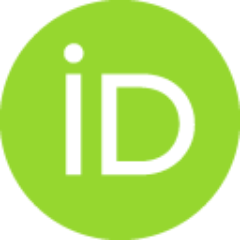 Čolić, Katarina
Rakin, Marko

Abstract
Hip replacement is a surgical procedure in which parts of the hip joint are removed and replaced with artificial parts, which is known as the prosthesis. Metallic alloys are used for prosthesis, its femoral head and stem are often made of cobalt-chromium alloy. The thesis shows the basic groups of metallic biomaterials and implants used in orthopedics, as well as problems that occur due to failure of these implants. This thesis presents an analysis from a mechanical perspective of Co-Cr multiphase alloy materials that are used in total hip replacement implants. Design parameters that should be considered for hip implants are fatigue and fracture. An experimental elastic-plastic fracture behaviour analysis is presented in order to evaluate a resistance of the aged and unaged MP35N alloy. The width of the final stretch zone is considered a fracture mechanics parameter, but it should be noticed that this parameter is quite difficult to measure. Method for stretch zone width determination
...
was analyzed, and beside standard fracture mechanics test, this measuring technique includes scanning electron microscopy (SEM). An attempt has been made to determine the final stretch zone width as a fracture parameter for MP35N alloy. It is shown that critical Ji integral value can be obtained from J-R curve as value that corresponds to the average stretch zone size or average stretch zone width. It is possible to correlate these results with obtained JIc values, and good agreement between them is shown. Another important task was to investigate SEM microphotograph of fracture surface for various specimens and to analyze microstructure of stretch zone. The results indicate that around the crack tip at the stage of crack propagation mixed loading conditions are predominant...
Zamena kuka je hirurška procedura u kojoj se najčešće delovi kuka otklonjaju i zamenjuju veštačkim delovima, poznatim kao proteze. Za proteze se koriste legure metala, a najčešće su femoralna glava i stem proizvedeni od kobalt-hrom legura. U ovoj disertaciji su prikazane osnovne grupe metalnih biomaterijala i implantata koji se koriste u ortopediji kao i problemi zbog kojih dolazi do otkaza tih implantata. Predstavljena je analiza višefaznih Co-Cr legura koje se koriste kod implanata kuka. Faktori koji se uzimaju u obzir pri izradi dizajna kuka su otpornost na zamor i lom materijala. Analizirane su eksperimentalne elasto-plastične osobine materijala u cilju da se odredi otpornost kako legure MP35N izložene strenju, tako i MP35N legure koja prethodno nije bila izožena starenju. Širina zone ukupnog razvlačenja je određena kao parametar mehanike loma. Metoda za određivanje zone ukupnog razvlačenja je razmatrana, korišćenjem SEM mikroskopa i standardnih testova mehanike loma. Prikazano je
...
da kritična vrednost Ji integrala može biti dobijena iz J-R krive kao veličina koja odgovara prosečnoj veličini zone razvlačenja ili prosečnoj širini zone razvlačenja. Pokazano je da je moguće porediti ove rezultate sa dobijenim vrednostima JIc, pri čemu je pokazano dobro slaganje dobijenih rezultata. Još jedan bitan zadatak je bio da se ispitaju prelomne površine na velikom broju epruveta korišćenjem SEMa i da se izanalizira mikrostruktura zone razvlačenja. Rezultati su pokazali da oko vrha prsline u fazi propagacije prsline dominantni su uslovi mešovitog opterećenja...
Faculty:
University of Belgrade, Faculty of Mechanical Engineering
Date:
18-07-2016
Keywords:
hip replacement implant / implat kuka / MP35N multiphase alloy / microstructure / final stretch zone width / stress intensity factor / crack growth / numerical simulations / extended finite element method / MP35N legura / mikrostruktura / širina zone konačnog razvlačenja / intezitet faktora napona / rast prsline / numerička simulacija / proširena metoda konačnih elemenata