Uticaj parametara ekspozicije i tehnike snimanja na pacijentnu dozu i kvalitet slike u kompjuterizovanoj tomografiji
Influence of exposure parameters and examination technique on patient dose and image quality in computed tomography.
Author
Aranđić, Danijela D.
Mentor
Ciraj Bjelac, Olivera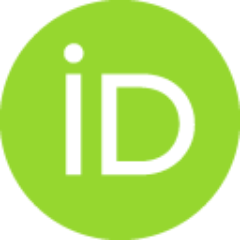 Committee members
Marinković, Predrag
Cvetić, Jovan
Maksimović, Ružica
Drndarević, Vujo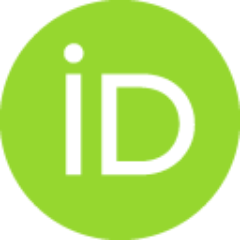 Abstract
U okviru ove doktorske disertacije prikazani su rezultati ispitivanja nivoa izlaganja pacijenata u kompjuterizovanoj tomografiji (KT). S obzirom na aktuelnost tema akcenat istraživanja bio je na visokosenzitivnim grupama pacijenata i visokodoznim KT pregledima. U tom smislu izvršeno je sakupljanje podataka i analiza pacijentnih doza, KT protokola i postojeće KT prakse u pedijatrijskoj KT dijagnostici. Ispitana je i primenjenost osnovnih principa zaštite od zračenja, opravdanost pregleda i optimizacija KT protokola, u pedijatrijskim bolnicama u Srbiji. Istraživanje u okviru ove doktorske disertacije obuhvatilo je i visokodoznu proceduru KT perfuzija mozga u smislu poređenja dostupnih KT protokola, "šatl" i fiksni režim rada, i ispitivanja mogućnosti za nastanak tkivnih reakcija kod pacijenata podvrgnutih ovoj vrsti KT pregleda. Preliminarno ispitivanje nivoa pacijentnih izlaganja u KT dijagnostici u Srbiji pokazalo je da su rezultati u rangu sa do sada publikovanim podacima osim na jedn
...
om od KT uređaja. Međutim, rezultati takođe pokazuju i da se vrednosti drastično razlikuju za isti tip KT pregleda u zavisnosti od KT uređaja. Analiza uticaja broja detektora i modela KT uređaja na vrednosti doznih parametara nije pokazala jasnu vezu između tipa uređaja i pacijentne doze što ukazuje da se na postojećim KT uređajima koriste noptimizovani protokoli snimanja. Kod procedure KT perfuzije mozga "šatl" režim rada pokazao je značajno manje vrednosti doznih veličina. Smanjene su vrednosti CTDIvol i DLP te je smanjena i efektivna doza kao mera rizika za nastanak stohastičkih efekata. Pored toga, doza na koži pacijenta manja je u poređenju sa fiksnim režimom rada i nalazi se ispod preporučene vrednosti od 0.5 Gy što značajno smanjuje verovatnoću za nastanak determinističkih efekata čak i u slučaju ponovljenih pregleda. Stoga, prednost u proceduri KT perfuzija mozga treba dati "šatl" režimu rada u odnosu na KT protokole sa fiksnim režimima rada. Izmerene vrednosti doze za očno sočivo iznosile su 10 puta manje o praga za nastanak katarakte. Analiza dobijenih vrednosti za CTDIvol i DLP u pedijatrjskoj KT dijagnostici pokazala je mogućnosti za dodatnu optimizaciju KT protokola iako se na datim KT uređajima koriste protokoli prilagođeni snimanju dece...
This doctoral thesis presents the results of the investigation on patient exposure level in computed tomography (CT). The research focus was on highly sensitive groups of patients and high-dose CT procedures. Data on patient doses, existing CT protocols and CT practices in pediatric CT diagnostics were collected and analyzed. The application of basic principles of radiation protection, justification and optimization, was investigated in pediatric hospitals in Serbia. A high-dose procedure cerebrale perfusion CT was also included in this research in terms of comparisons of available protocols, "shuttle" and fixed mode. The possibility for tissue reactions in patients undergoing this type of procedure was also investigated. Preliminary results on patient exposure level in CT practice in Serbia has shown that the results are in line with previously published data except on one CT unit. However, the results also show a wide range for dose values for the same type of the CT examination. Ana
...
lysis of the relation between the number of detectors and the model of CT unit on the radiation dose didn't show the clear link between the type of device and the dose values. For cerebrale perfusion CT procedure the "shuttle" mode showed significantly lower dose values in terms of CTDIvol and DLP compared to fixed mode. The effective dose as a measure of the risk for stochastic effects was also lower. In addition, the dose to the skin of the patient is less than the fixed mode of operation, which is below the recommended value of 0.5 Gy, which significantly reduces the likelihood of the occurrence of deterministic effects even in the case of repeated examinations. Therefore, the advantage in the process of CT brain perfusion should be given to "shuttle" mode, compared to CT protocols with fixed modes. The measured values for the lens of the eye dose were 10 times below the threshold for cataract formation. The analysis of the obtained values for CTDIvol and DLP in pediatrics' CT showed possibilities for further protocol optimization, although the CT units are currently using protocols dedicated to children. Analysis of dose values for different age groups of pediatric patients showed that the irregularities commonly occur at the transition from the age group of 1-5 years in the group of 5-10 years...
Faculty:
Универзитет у Београду, Електротехнички факултет
Date:
30-09-2016
Projects:
Keywords:
KT dijagnostika / CT diagnostics / KT perfuzije mozga / pedijatrijska KT dijagnostika / dijagnostički referentni nivoi / optimizacija protokola / pacijentna doza / kvalitet slike / cerebrale perfusion CT / paediatrics CT / Diagnostics Reference Levels (DRL) / protocol optimization / patient dose / image quality